Yesterday in an opinion piece in the New York Times Annie Murphy Paul asked whether college lectures were unfair. She cited research that shows that "the lecture is not generic or neutral, but a specific cultural form that favors some people while discriminating against others, including women, minorities and low-income and first-generation college students."  Why would this be? Researchers know that "we learn new material by anchoring it to knowledge we already possess." First-generation college students, women and minorities might be less sure that they possess background knowledge that would be useful in understanding a lecture, so allowing them to show themselves what they actually know already primes them to acquire new knowledge in the classroom.
Paul does not advocate throwing out the lecture entirely. Instead, she encourages professors to introduce more structure into reading assignments outside of class that will help them engage more fully in a traditional lecture. Studies have found that when professors provide questions to students about the reading before they come to class, students are more likely to complete the reading, putting the entire class on a more even footing.
Some professors grade the answers to the homework questions, but others administer frequent in-class quizzes that incorporate them. I like this method, since I prefer to grade writing on paper instead of on-line.  In class I can ask students to connect the reading to a document they have not seen before or an image I show them for the first time. Last week my first-year students had read about Captain John Smith for homework. At the beginning of class, I asked students to fill in this Point of View graphic organizer to analyze his many layers in order to determine bias he might have brought to his record of his Chesapeake Bay explorations. When they had completed the graph, students could see right in front of them the knowledge they brought to the class, so they were ready to hear more about John Smith in a lecture. This type of structure is relatively easy to incorporate in your teaching. In fact you already might be doing it.
.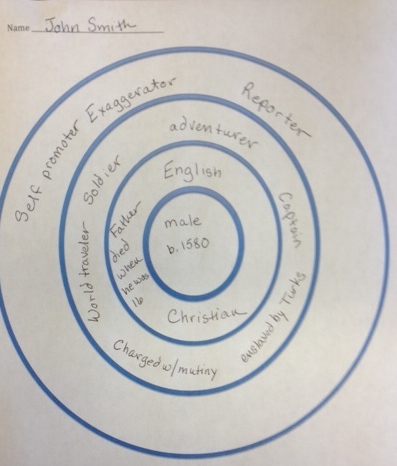 Paul writes, "In the structured course, all demographic groups reported completing the readings more frequently and spending more time studying; all groups also achieved higher final grades than did students in the lecture course. At the same time, the active-learning approach worked disproportionately well for black students — halving the black-white achievement gap evident in the lecture course — and for first-generation college students, closing the gap between them and students from families with a history of college attendance."
Students spend a good deal of energy trying to figure out "what the professor wants." Structured reading assignments make homework expectations explicit. When they know the answers to reading questions, students can feel certain they are reading in the right way. When they can connect their homework to new experiences in class, they gain a sense of mastery. When a professor tells them every week that they are on the right track, they come to understand that they are in the right place.