November 30
Maurice C. Taylor, Ph.D, JD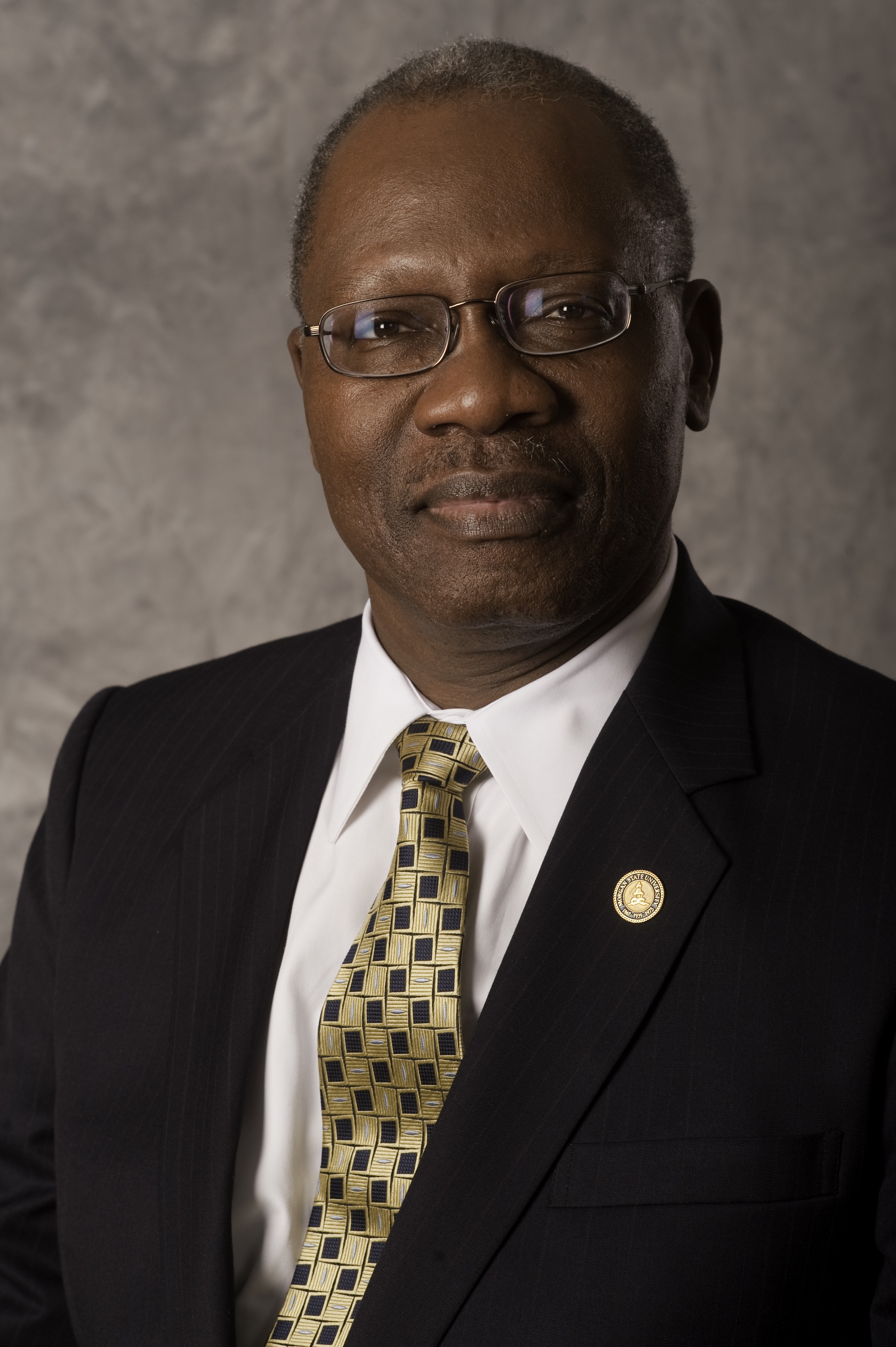 is the Vice President for Academic Outreach and Engagement at Morgan State University.
Presentation Title: No Getting Over It
According to the 2015 Harvard Equality of Opportunity study of the 100 largest jurisdictions in America, Baltimore City ranked last for income equality and upward mobility. Here, children face the worst odds of escaping poverty and the City is especially harsh on social mobility for boys.  According to the Harvard study, low-income boys who grew up in Baltimore in recent decades make roughly 25 percent less as adults than similar low-income boys who were born in the city and moved as small children to better neighborhoods.  The Harvard study fails, however, to tell the whole story in terms of the lasting impact of growing up black and male in Baltimore.  Even after moving to better neighborhoods, in some sense, there is just no getting over it.
Scot T. Spencer is Associate Director for Advocacy and Influence for The Annie E. Casey Foundation.
Presentation Title: Where Opportunity Lies – The Intersection of Housing, Workforce and Transportation Planning
In November 2011, the Baltimore region was awarded a Sustainable Communities Grant from the US Department of Housing and Urban Development. This discussion will visit the work of the Opportunity Collaborative including the plan's development, the partners involved in the planning effort and final recommendations for implementation from its June 2015 release. Indications from the work and data developed during the process offer hope to expand opportunity for the region's low-income residents, but do we have what it takes to actually make this plan a living document?
November 23
J.C. Faulk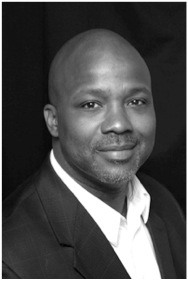 has more than 20 years of experience in corporate consulting and community organizing.
Presentation title: The ART (American Race Transactions) of Ignorance.
Racism plays a role in all affairs in America. Human suffering is at the core of what makes the U.S. a financial and military powerhouse in the world. It takes much more than it gives, especially from our most vulnerable citizenry. Discussions and activities regarding improving low-income neighborhoods are done at the expense of many poor inner-city residents. Gentrification is not a gentle and humane process. When considering gentrification we ask, "How do we acquire and fix properties." When seeing it through the eyes of revitalization we ask, "How are we going to fix the community?"
Wes Moore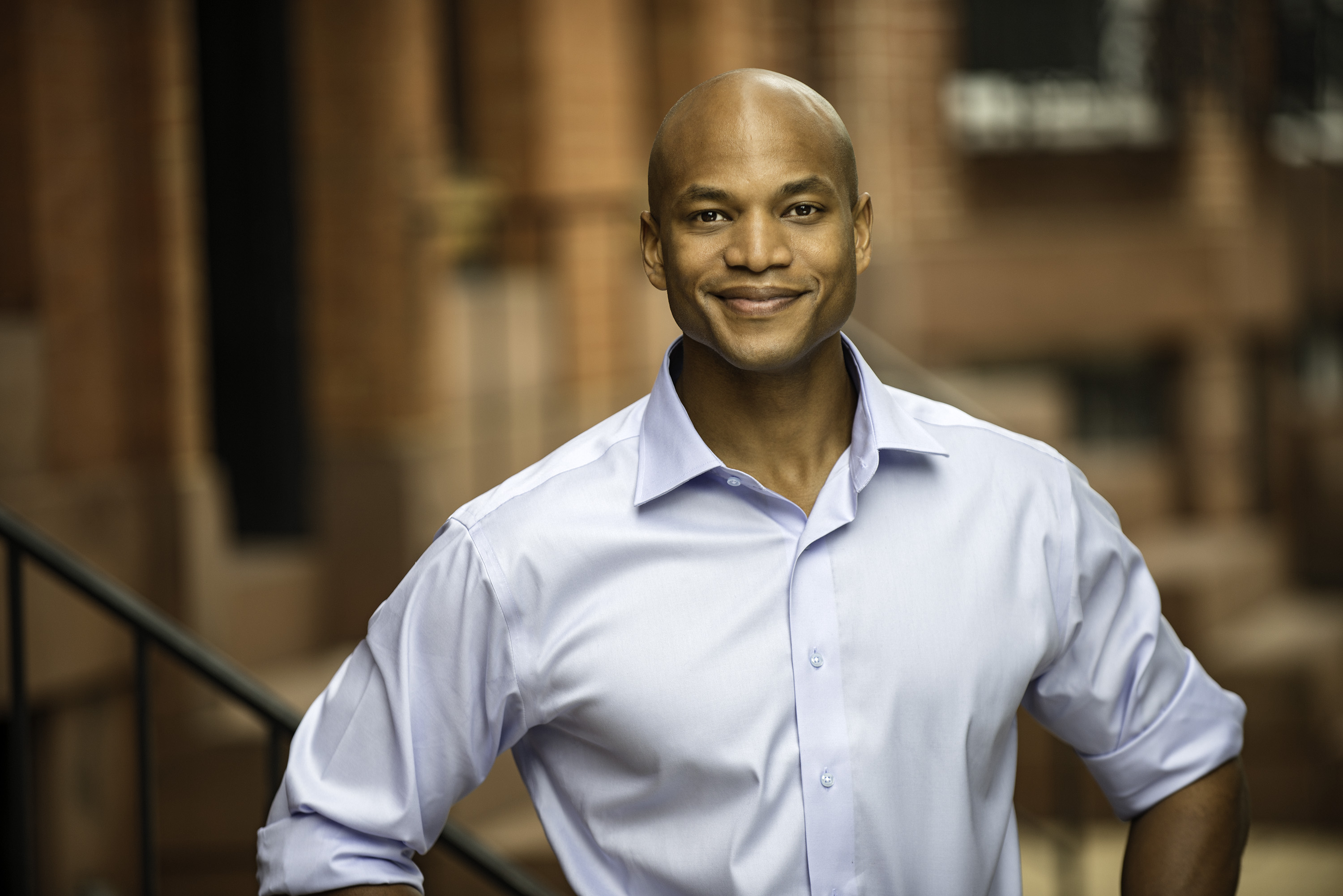 is a decorated Army combat veteran, youth advocate and CEO of BridgeEdU.
Presentation title: What's next for higher education in Baltimore
Baltimore is a city of limitless potential, but it is a well known fact that the success of our city lies in our students and ensuring that they have access to higher education. As a community what can we do to provide access for our students and help them achieve a higher education credential? What can we do to ensure higher ed is preparing our students to lead this city? Wes Moore takes a moment to discuss what works in our higher education system and why change is imperative to the future of Baltimore.
November 16
Rev. Kevin A. Slayton, Sr.,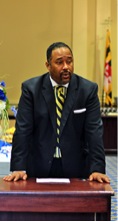 M.Div, Senior Pastor of New Waverly United Methodist Church in Baltimore and President of the Interdenominational Ministerial Alliance of Metropolitan Baltimore.
Presentation Title: A History of Blind Faith
America finds itself under the uncomfortable shadow of demons past. The sins of a nation have revisited the progress and hope of yet another unborn future. After the murder of nine people in the Emaunuel AME Zion Church we were ready as a country to stand in agreement and declare that this type of deviant mindset and hatred for humanity was one, singular—isolated incident. Standing in the hope of blind faith we wanted to believe that nothing about these violent acts were a reflection of Christian nation.
A. Adar Ayira

is Director of Programs for Associated Black Charities' "More in the Middle" Initiative
Presentation Title: "Playing Your Position"
Knowing the 'big picture' of your environment, who is 'in the room', and what you might be able to achieve in providing education about and support of a racial equity lens are critical in know what YOUR role can be and when and how to play it. Can you effectively Spread Knowledge, Work Power, and Disrupt Racialized Dynamics regardless of where you are on the hierarchical scale in organizations or other venues? 
November 9
J.C. Weiss, Senior Lecturer, Merrick School of Business
"What Works, in Baltimore, and Why"
Four local pioneering, innovative, and successful social programs addressing ex-offender training and recidivism, social justice, transportation, and workforce training are highlighted as examples of What Works, and what has been working for many years in Baltimore. But, what is it that makes them work? And, what can others learn from them? To answer these questions, Mr. Weiss connects the missions and methods of:
– The Open Society Institute's Community Fellows program,
– The Public Safety Compact,
– Vehicles for Change, Inc., and
– The BioTechnical Institute of Maryland, Inc.
Their multi-year commitments, individually and collectively, to the lives of some of Baltimore's most challenged citizens is remarkable; here is what they share in common:
– Long years of service with impactful results,
– Innovative thinking and vision,
– Entrepreneurial spirit,
– Leadership, and
– They fill a need.
Kenneth Morrison
is the author of "Blood, Bricks, and Dandelions", the Artistic Director of Sons of Baldwin and the CEO of Dew More Baltimore. As the CEO of Dew More Baltimore Kenneth has created an unapologetic black led community institution dedicated to using art and organizing as tools to help marginalized peoples access and live in their power.
Presentation Title: "A Story About a Table" or "White Superheroes and all of Their Tables."
In "Baltimore/Balti-Less" Maryland, at 6:00 PM, a community dinner is served each week. Often there is a discussion about who should be invited to eat. However, rarely is there a discussion about what should be served. Even rarer is the discussion about who should be invited to make the decision about what is served. However, there is never a discussion about who has the right to extend the invitation. This is that discussion. Challenging the notion of empowerment in a segregated city one table at a time.
Sheila Gaskins

– unapologetic Artist, stand-up comic, poet, humanist and loves her community and her city of Baltimore. Credits include – The Wire, BET Comic View, The Salon, Hair Spray and Last Comic Standing. She is a member of Theatre Action Group (TAG) and ARTPARTHEID – fighting segregation in the Baltimore Arts Scene.
Presentation Title: What Happens to a Dream Deferred? – Challenging the Negative Effects of Structural Racism in the Arts Community.
10% of Arts funded is targeted for marginalized communities. 60% of residents in Baltimore City are Black. Art imitates life. Why are there very limited Black theatres, DIY spaces, grant recipients, Arts districts and other spaces and places for Black people to express their Art in Baltimore City. Is the Baltimore Arts Scene, segregated?  Does it have Siloes? Is it a city of have and have-not's? What types of funding disparities exist for POC artists in Baltimore?
November 2
Martha McKenna,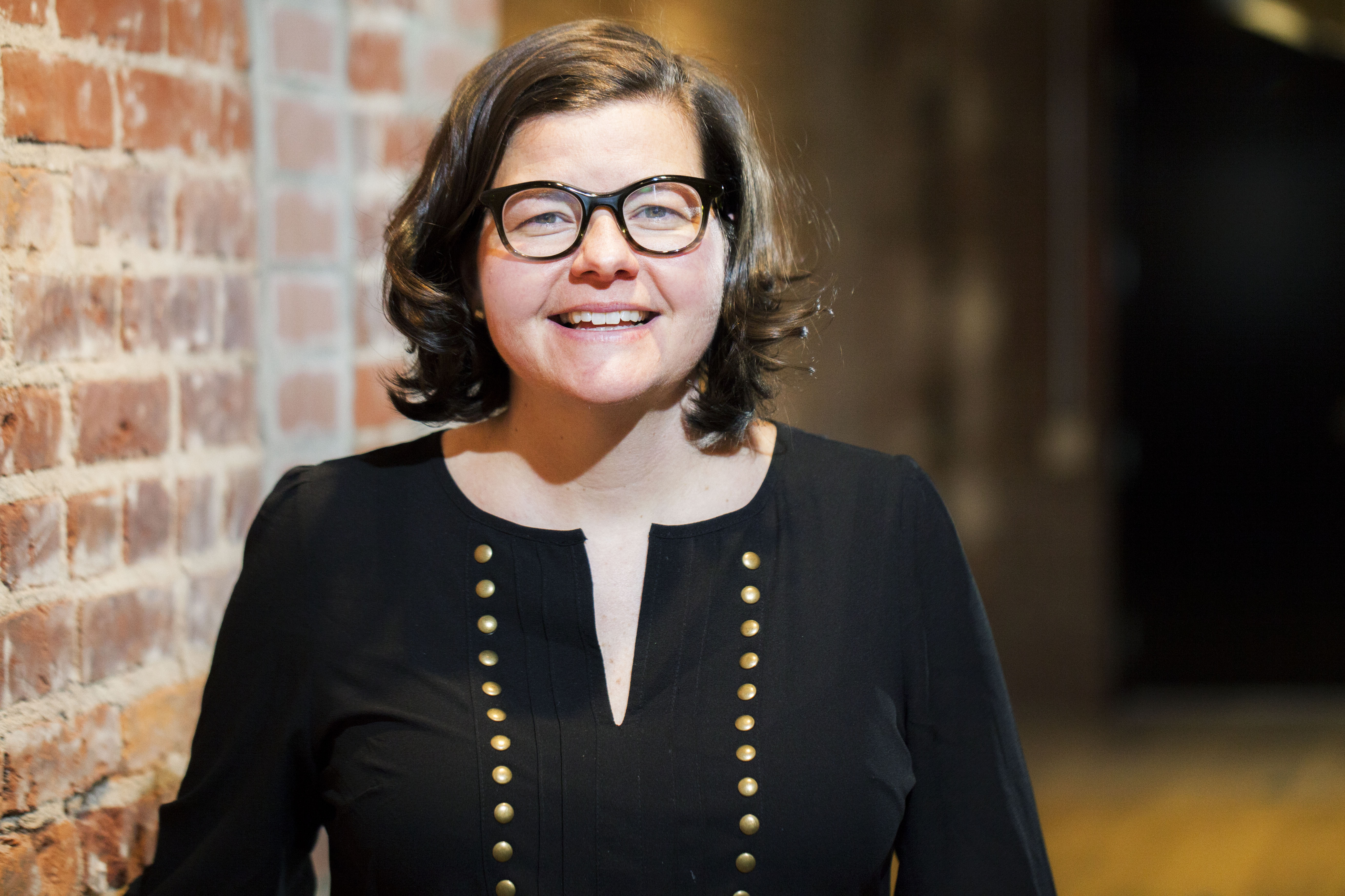 Martha McKenna is a partner in the Democratic political media-consulting firm McKenna Pihlaja and Antonio Hayes, House of Delegates.
Presentation Title: Politics on the streets of Baltimore
Politics is very personal.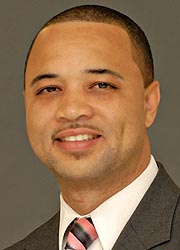 When done right, it's an extension of a person's involvement in their community and their neighborhood.  It would be impossible to cover "Politics on the streets of Baltimore" in 15 minutes, but we figured we could at least give you a white, female East Baltimore perspective and a black, male, West Baltimore perspective. Our goal is not to tell you about ourselves, but to help you find your own personal political point of entry into Baltimore's civic life. We'll give you a brief overview of each of our individual political paths and then wrap up with a conversation about how we started working together to build a better Baltimore.
Vicki Schultz,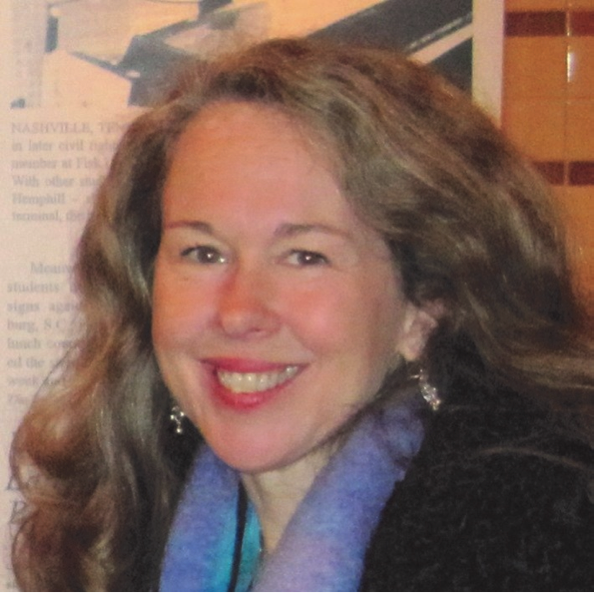 Associate Dean for Administration – University of Baltimore School of Law and Sara K. Pratt, Deputy Assistant Secretary for Enforcement and Programs – U.S. Department of Housing and Urban Development.
Presentation title:  "Federal Housing Policy: From Barrier to Benefit
in Baltimore."
Federal housing policy has deepened the divisions in Baltimore. By concentrating public and subsidized housing in poor and racially segregated areas, government has contributed to blight in our city. However, public housing residents in Baltimore through litigation have exposed this history and have forced innovative remedies that provide residents greater choice and opportunity. Recent federal rules and policies also offer powerful tools to address and transform communities. We will explore the history and potential power of federal housing policy to tackle and provide solutions to the divisions in Baltimore.
October 26
A. Adar Ayira

is Director of Programs for Associated Black Charities' "More in the Middle" Initiative.
Presentation Title: Showing 24 Hours Per Day: Media and The Image of the Black Bogeyman.
What role does media play in Baltimore's – and the country's – on-going history of segregation? With the rise of social media, does a majority-white "traditional" media – with a white-acculturated lens – matter? We will discuss these issues and more during the presentation 'Showing 24 Hours Per Day: Media and The Image of the Black Bogeyman'.
Adam Marton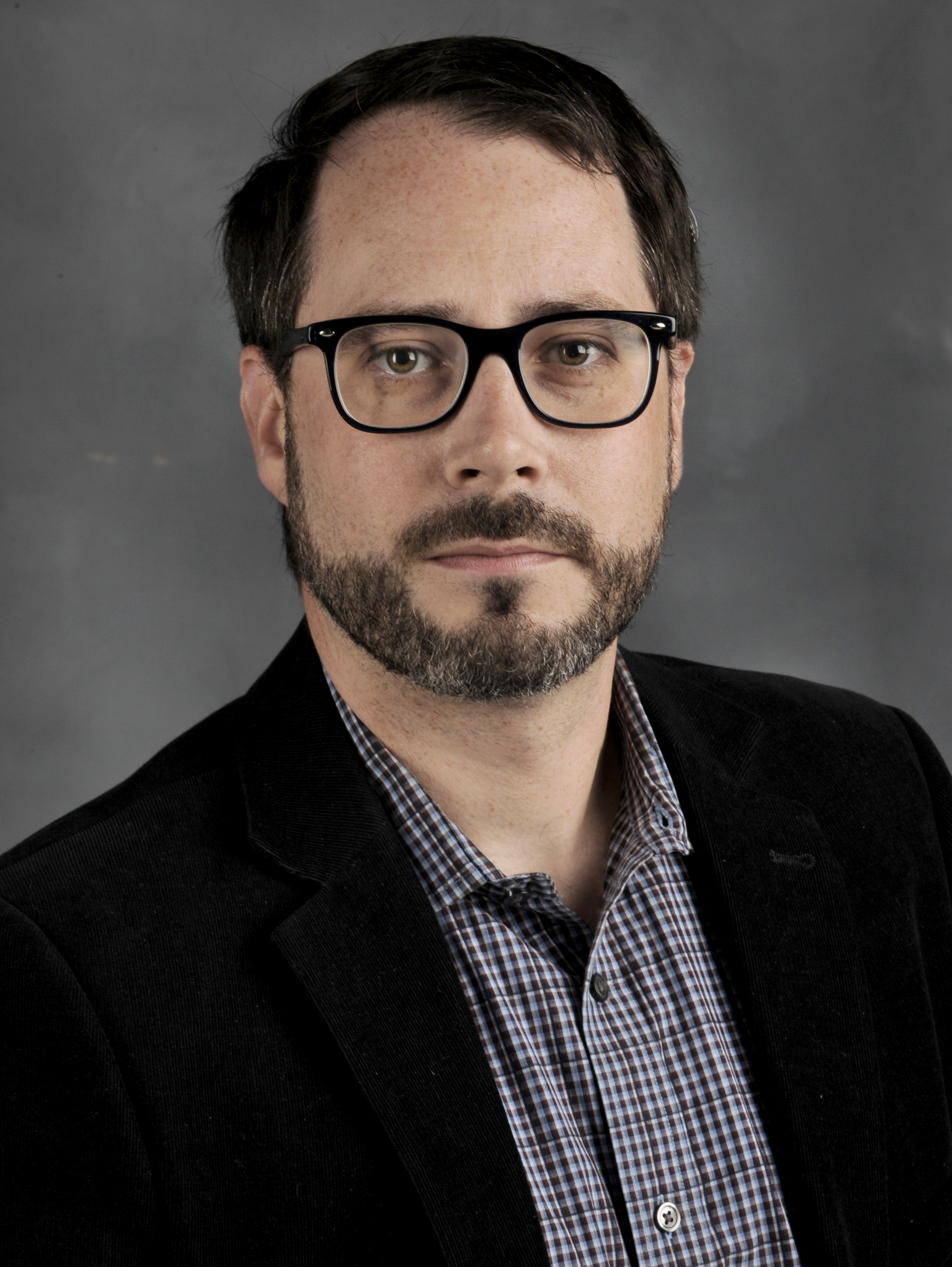 is the senior editor of interactive design at the Baltimore Sun and a professor at Towson University.
Presentation Title: Visualizing Inequality In Baltimore City
How do news organizations use data and graphics to shine light on issues of race, injustice and inequality? Visualizing data can offer quantitative insight into social issues and help explore numbers beyond mere statistics to see what stories lie within. This presentation by Baltimore Sun interactive design editor Adam Marton will examine graphics and data visualizations that explore police brutality, segregation, racial inequality and the soaring murder rate in Baltimore City.
October 19
Samuel L. Brown, Ph.D.,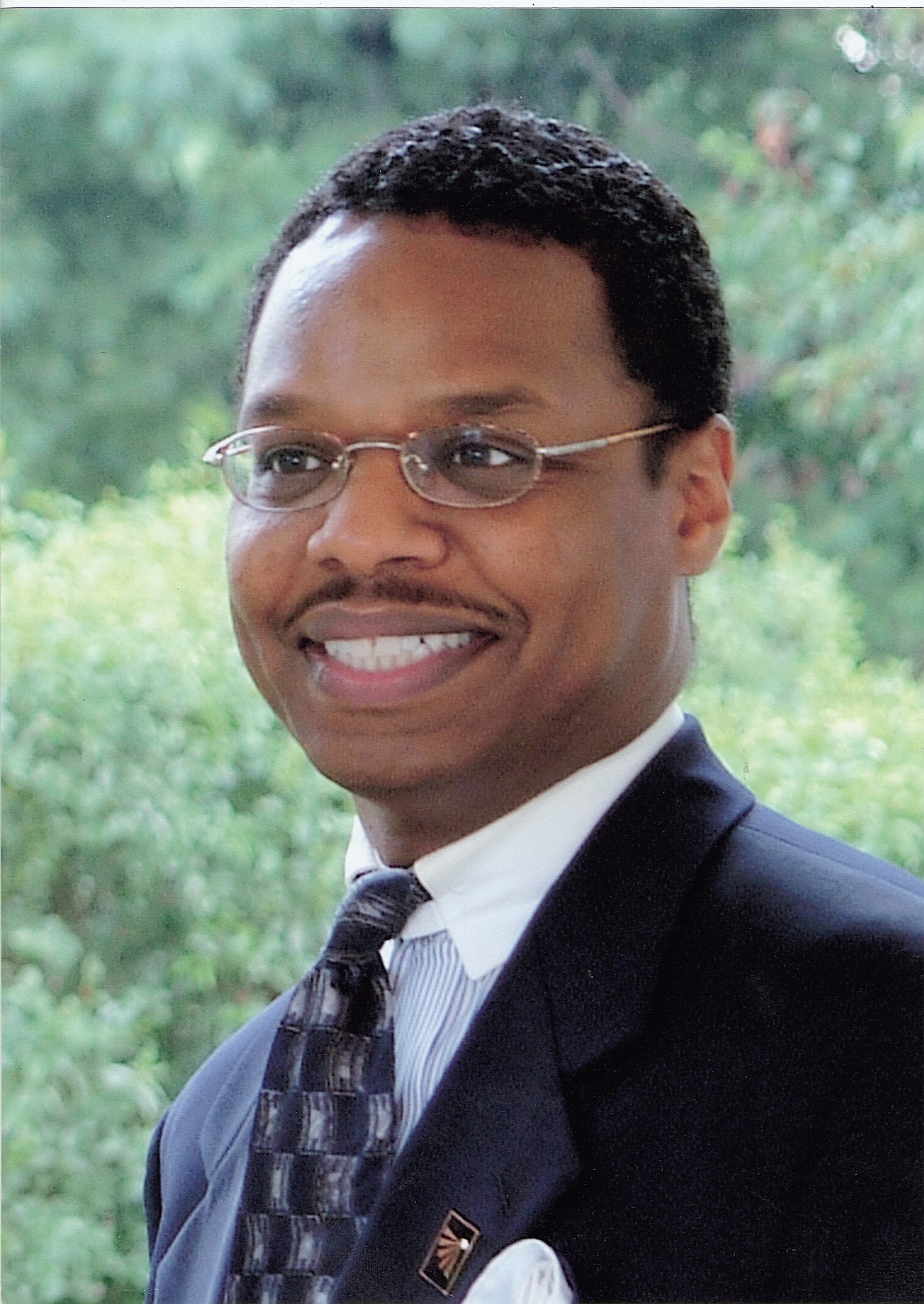 Director and Professor of the M.S. in Nonprofit  Management and Social Entrepreneurship in the School of Public and International Affairs at the University of Baltimore
Presentation Title: The Social Determinants of Health in Baltimore
After 50 years of legal civil rights, African Americans in Baltimore City are still on a quest for substantive equality. In the context of a changing global political economy, with all of the legal and policy changes extending procedural rights to African Americans since the 1950s and 60s, how can the persistent social, political and economic inequalities in Baltimore be explained? The puzzle of the persistent racial inequalities in Baltimore can be traced to law, policy, and the habits of the actors in the housing market. This presentation explores the persistent effects of housing segregation, as a source of the contemporary patterns of the social, political, and economic and health disparities for Black Baltimore.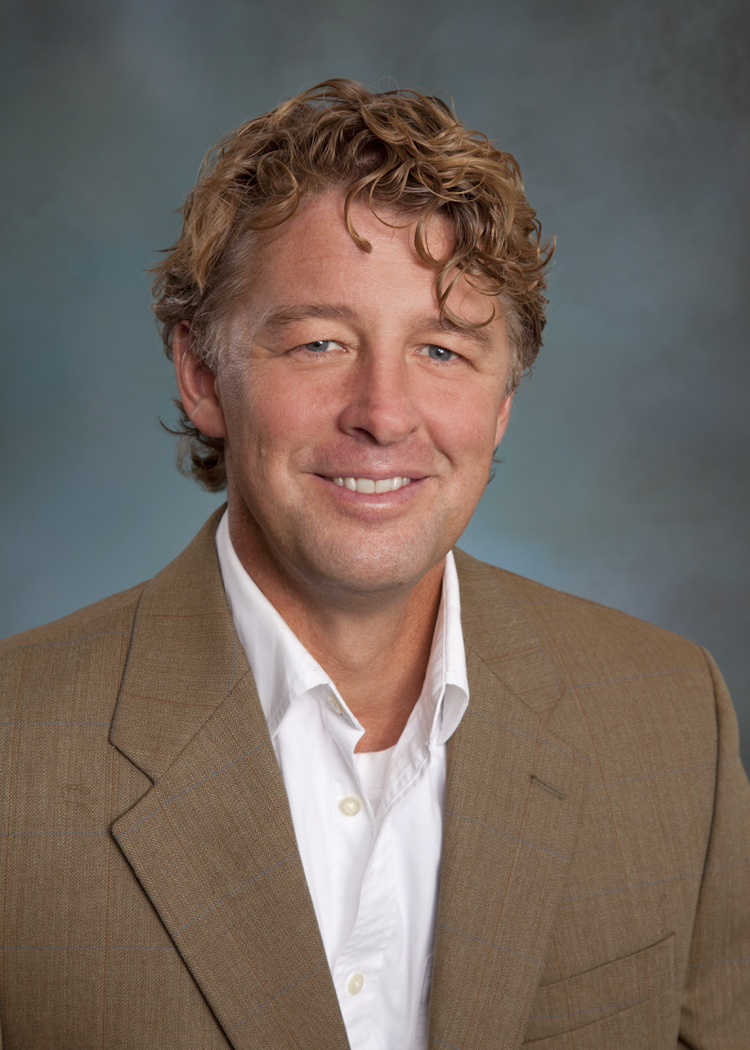 Darien Ripple, Program Manager, Experiential Learning Program, University of Baltimore
Presentation Title: Food Deserts: An Equity Issue in Baltimore – This talk will observe the realities of food deserts in the City of Baltimore in context to basic concepts associated with a sustainable society.
October 12
Jose F. Anderson
Presentation Title: Crime and Justice in Baltimore: My Five Decades.
Michele Cotton
Presentation title: Justice in Baltimore's Civil Courts
Important decisions are made about people's housing, families, and finances in Baltimore City's civil trial courts. I'll talk about some of the problems with getting justice in these courts as well as potential solutions.
Renita L. Seabrook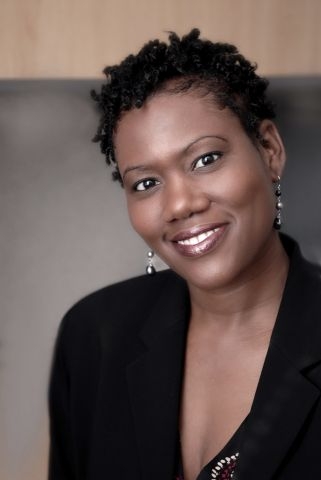 Associate Professor School of Criminal Justice
Presentation Title: From Victim 2 "Shero"
Part 1:
"From Victim" will highlight several streams of thought when discussing formerly incarcerated female offenders:
1. What are the social injustices that confront formerly incarcerated women, specifically minority women;
2. Understanding the pathways to female criminality and the disadvantage communities in which these women reside;
3. What are the social stigmas and the stereotypical labels that may be prevalent.
Part 2:
"2 Shero" will discuss various reentry services and rehabilitation efforts that are needed to:
1. Stimulate social change for the individual female, the communities they reside, and society as a whole;
2. Promote social justice and establishing partnerships with non-profit and governmental agencies that work collectively to improving the lives of this disenfranchised population;
3. Brainstorm and discuss social and public policy measures that will assist formerly incarcerated female offenders and become an integral part of the Baltimore metropolitan area and the state of Maryland.
October 5
Rudy Ruiz
Executive Director of the Office of College and Career Readiness – Baltimore City Public Schools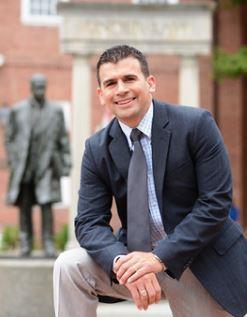 Presentation Title: Public Education in Baltimore City: Keys to Success
Despite a history of residential segregation and an increasingly high proportion of students facing poverty, Baltimore City Public Schools (City Schools) has improved outcomes for students. To overcome the City's current disparities, City Schools must build on the momentum of developing collective impact strategies to better leverage school choice options for families and to deliver needed support services. By better linking arms with families, the faith-based community, community-based organizations, and industry partners, the District can mobilize interest and support to ensure students maintain traction toward college and career readiness, wherever they live in the City. Strategic plans being finalized with community input attend to neighborhood needs, and new Keys to Success resources and opportunities for partnership will leverage increased high-quality program offerings. This momentum may soon be accelerated, as the City enters the next phase of candidacy to partner with the Say Yes to Education Foundation to implement its city-wide turnaround strategy.
Michael A Sarbanes
Teacher, Green Street Academy
Presentation Title: Spatial Segregation, Community and Education
Systemic racism and patterns of spatial segregation in the Baltimore region, as in many places across the nation, have resulted in many children growing up in places of low opportunity and high stress. These patterns cause the region to underperform its potential in many ways–in economics, education, quality of life –and, not least, in our capacity and desire for relationship and community that transcend race and class divisions. Urban public schools –at their best –make heroic efforts to overcome pervasive barriers that systemic racism and spatial segregation place in the way of children and their families. But to actually transform the life chances of children and families on a significant scale, schools must be about far more than a narrow traditional scope of education. The model of school must become transformational for the students and families schools serve and the communities where they are located, serving as a place that breaks down isolation, connects families to opportunities, and helps sustain and celebrate the resilience of communities. Schools in this model will be essential but cannot do it alone. The work of schools must connect with policies, investments, and multiple new forms of community and relational networks that break down the walls that divide.
Kristina Berdan
Teacher in Baltimore City Schools for fifteen years.
Iman Cuffie
An artist from Baltimore, currently attending University of Baltimore.
Presentation Title: Lessons Learned from Dreaming
This presentation shares the story of the Youth Dreamers, a youth run organization in Baltimore City, and their journey to create a youth-run youth center. A teacher and her student will bravely and honestly tell their amazing story of success, challenging the prevailing assumptions of what success looks like and what young people can do. Their story is important to every educator, every parent or grandparent, every legislator and regulator, and every thoughtful person who is trying to understand what we should do about education today.
Jessica T. Shiller
Assistant Professor of Education in the Department of Instructional Leadership and Professional Development at Towson University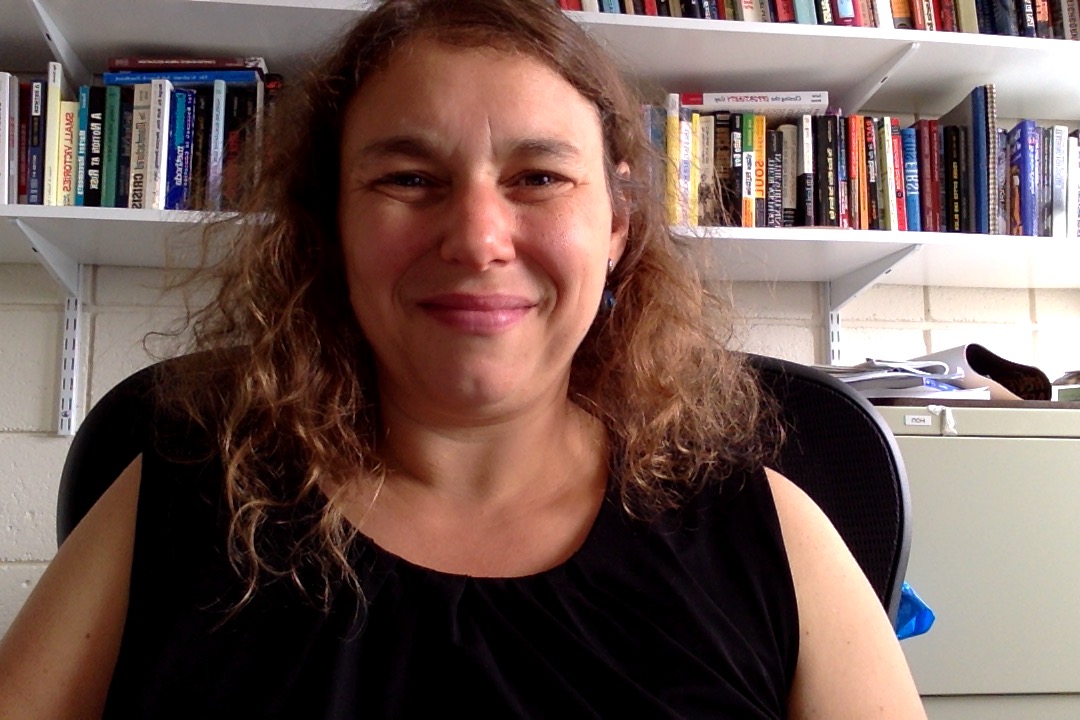 Presentation Title: Still Separate But Unequal in 2015
This talk will address school segregation as an impediment to addressing the achievement gap. When schools were desegregating in the 1970's, the achievement gap was at its lowest point. As schools began to re-segregate, the gap widened and still persists today. Schools are more segregated than they were in the 1960's. The negative impact of segregation on students is not just academic in nature, but social. Research has also shown that students who experience integrated schools are better able to get along with people who are different from them, and to have friendships across racial and ethnic lines.
September 28
Tylis Cooper
Academic Program Coordinator for the College of Public Affairs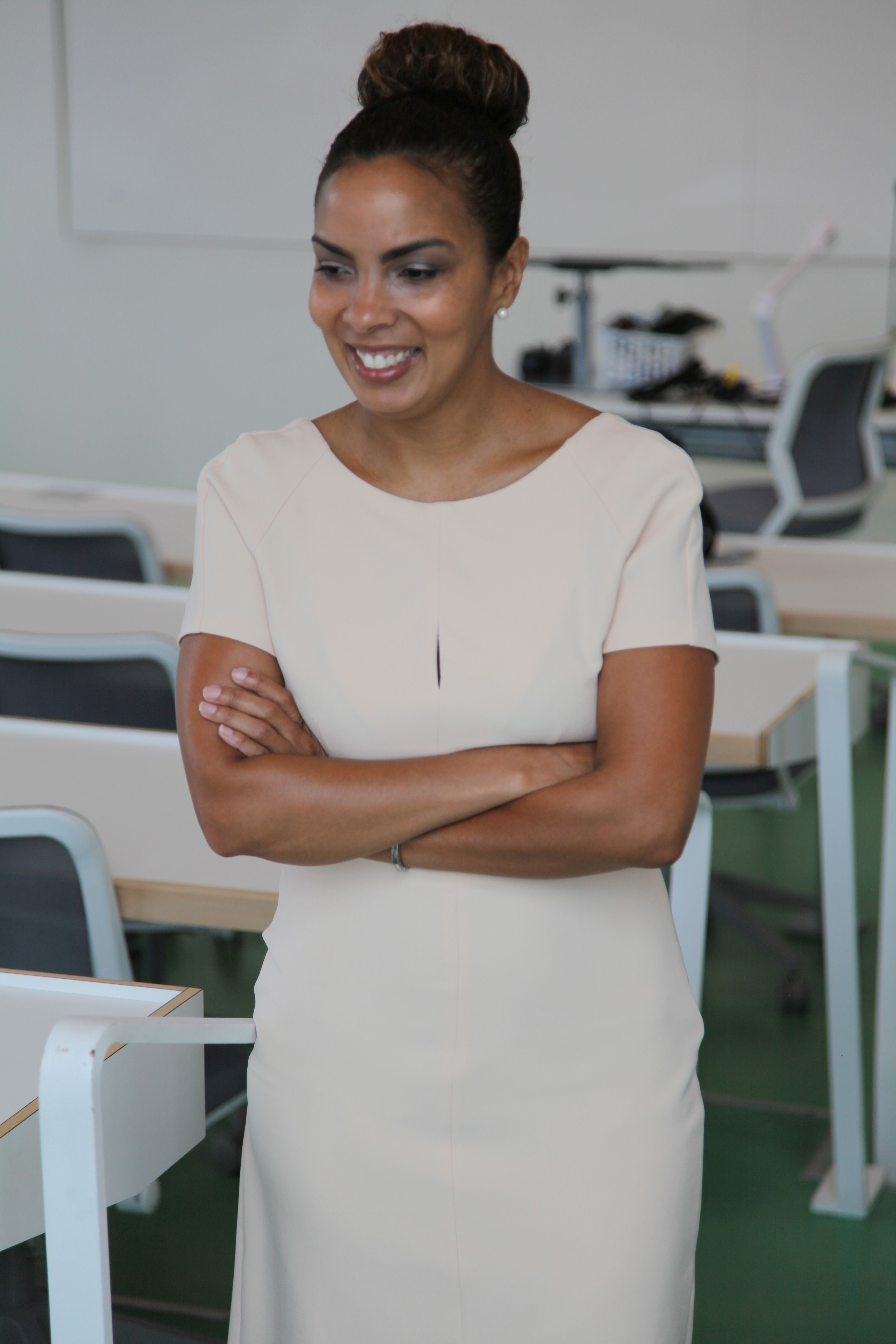 Presentation Title: "Employment and Transportation: Developing Pathways to Employment for Baltimore City Residents"
Baltimore city residents from low-income areas are over represented in the state's unemployment numbers. Structural racism has left these residents with the burden to overcome education, training, social, and housing barriers. With a quarter of the residents struggling to link the distance between where most live and where most new jobs are created (outside of the city), the pathway becomes poverty not prosperity.
Eric Norton
Director of Policy & Programs at the Central Maryland Transportation Alliance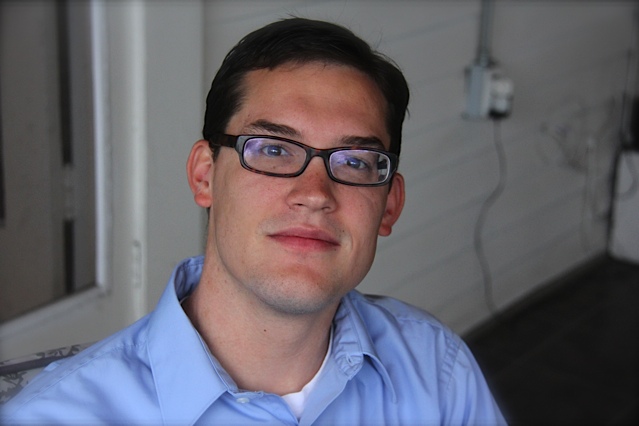 Presentation title: "Missed Opportunities"
Baltimore's issues with race, poverty, unemployment and inequality are incredibly complex and there are as many different solutions as there are problems. But an important, if unlikely, factor that runs through many of these issues is transportation. Recently, Harvard researchers working on the Moving to Opportunity study found that commute time is the "single strongest factor in the odds of escaping poverty." Locally, the Baltimore Neighborhood Indicators Alliance has found a strong correlation between neighborhoods with a prevalence of long commute times and signs of distress, including high unemployment, high poverty, and low life expectancy. What should be the role of transportation in providing access to opportunity? How do current policies ameliorate or exacerbate inequality in the Baltimore region?
September 21
Dominique S. Moore
Attorney specializing in the areas of Family Law and Real Estate Law.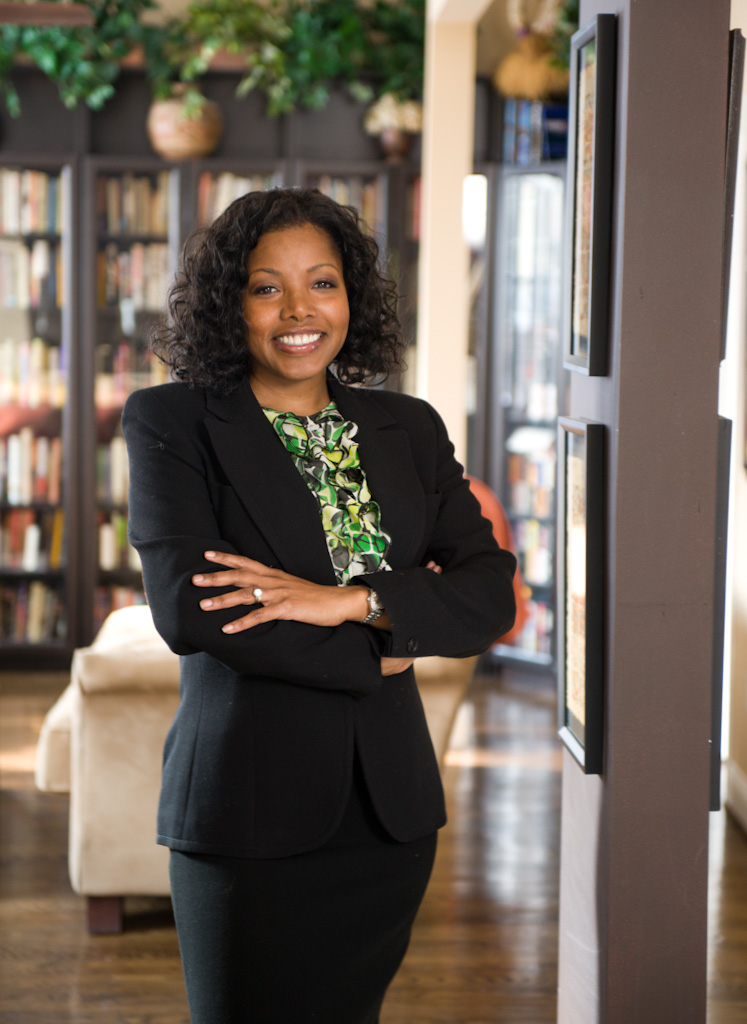 Presentation title: "A Century Later – The Impact of Structural Racism on the Current Real Estate Market."
First came redlining, then came flight to the suburbs, drug infestation, mass incarceration, urban blight, predatory lending practices and 30,000 vacant homes and lots. Whether intentional racism or unconscious bias, the results are the same: real and perceived diminished economic, societal and psychological value. If we knew better, would we have done better? What will we do with the knowledge that we now have? Is reform the answer? Is revolution required? An argument for both.
Steven Isberg, Ph.D
Associate Professor of Finance, University of Baltimore

Presentation title: "Credit, Control, and Banking: Slavery still exists in the 21st Century"
The banking industry has almost come full circle since the Federal Reserve Act of 1913. The institutional impacts of these changes have contributed to a modern form of financial slavery that plagues our entire society, falling most heavily on the isolated and under-served elements of our community. This presentation will explore the causes of this outcome and what must be done to turn things around.
Cassandra Jones Havard
Professor of Law, University of Baltimore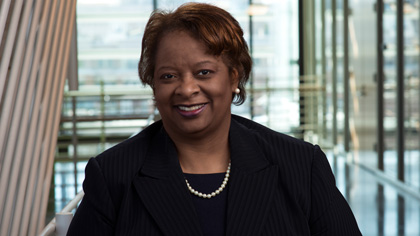 Presentation title: "Fringe Banking and the Financially Excluded"
The alternative financial services industry—a.k.a. fringe banking—is a loose term for nonbank entities that provide some bank-like services, such as check cashing, bill payments and small dollar loans. Consumers who use these services are described collectively as the underserved and particularly as the unbanked and the underbanked. Fringe banking fees are costly and hinder households from saving for financial emergencies and from creating wealth. Professor Jones Havard will discuss fringe banking, the structural inequality issues that it raises and then will consider alternatives that are more financially inclusive for the underserved.