Michael Cryor, chair of OneBaltimore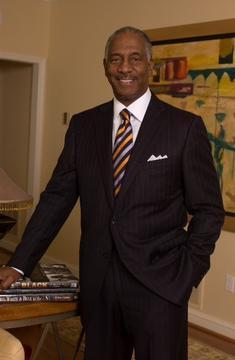 and president of the Cryor Group LLC, a communications consulting firm, may be recognizable to some because of his time spent hosting "On-Time" on WJZ-TV (Channel 13) in the 1990s.
Cryor has also been a board member at major Baltimore-area institutions including Baltimore Gas & Electric and Associated Black Charities, where he was chair. He chairs the University of Maryland School of Medicine's board of visitors. Community members can contact Michael Cryor at One Baltimore (http://one-baltimore.com/#) or by phone at (410) 525-5524.
J.C. Faulk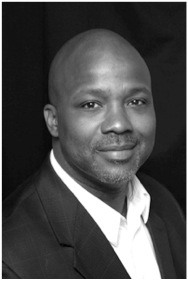 has more than 20 years of experience in corporate consulting and community organizing. In his upcoming book, Maggie's Boy, he explores race through his personal experiences and by looking through the larger lens of American society. He created An End to Ignorance to address the impact of racism in Baltimore on the community level. Since January 2015 hundreds of culturally and ethnically diverse Baltimore residents have attended Circles of Voices workshops. The intent is simple; to build relationships across culturally imposed racial boundaries. This work is deeply needed here. Mr. Faulk earned his Master's Degree in Organization Development from American University.
Maurice C. Taylor PH.D., JD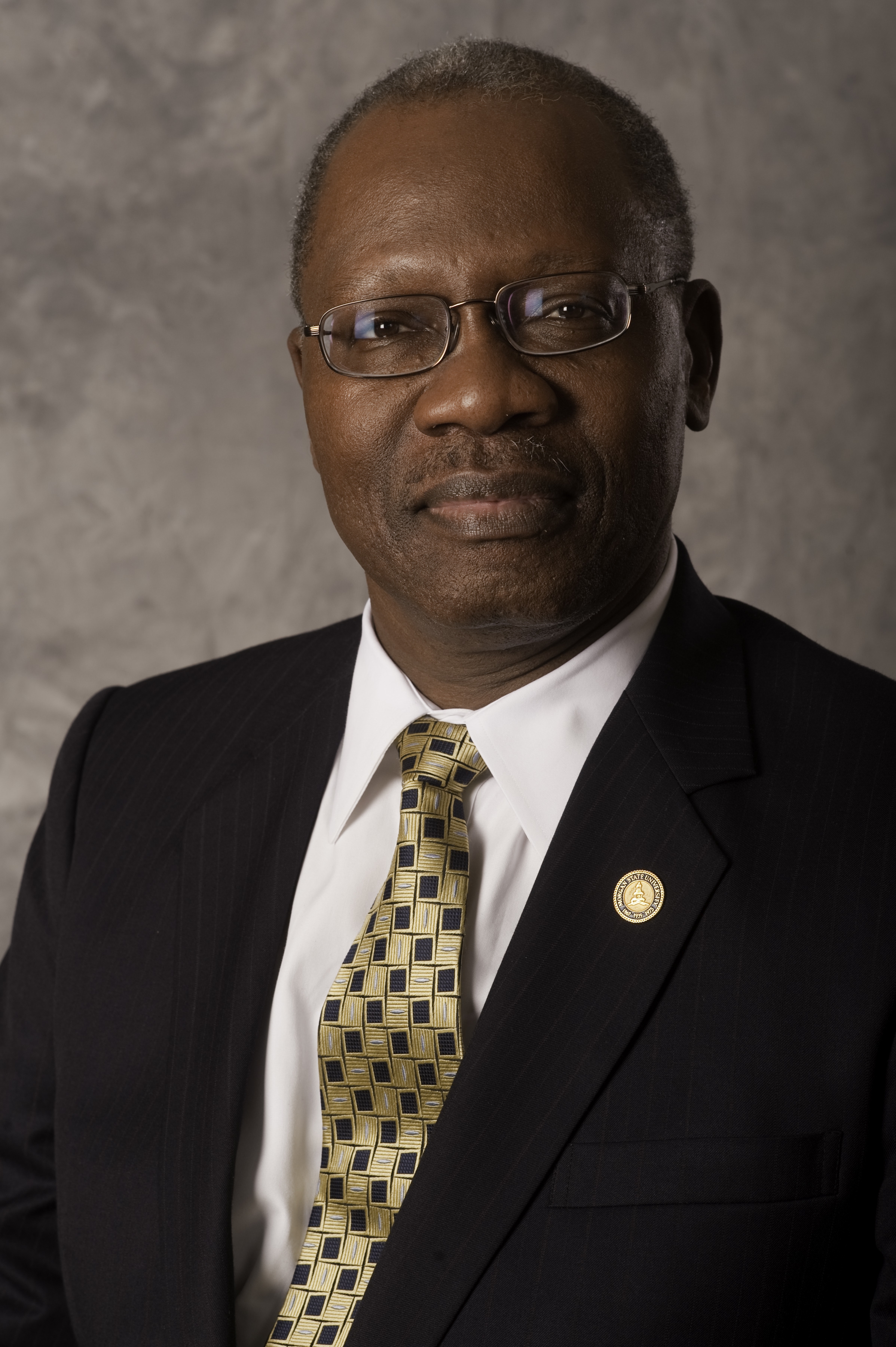 is the Vice President for Academic Outreach and Engagement at Morgan State University and the former Dean of Morgan's School of Graduate Studies.  As Vice President he is responsible for providing leadership to Morgan's online degree programs, the Center for Continuing and Professional Studies, Summer School, the Winter Session, the English as a Second Language (ESL) Program, the Upward Bound Program, and the Office of Community Service.  Dr. Taylor received a bachelor's (BA) degree in Sociology from Juniata College and the master's (MA) and doctorate (Ph.D.) degrees in Sociology from Bowling Green State University.  He earned the juris doctorate (JD) from Duke University and practiced labor law at Gordon, Feinblatt, Rothman, Hoffberger & Hollander and served six years as Chair of the Baltimore County Human Relations Commission.  Dr. Taylor grew up in Baltimore and attended Cardinal Gibbons High School. He played football in high school and at Juniata. At Juniata he was a captain of the football team and earned Academic All-American honors and an NCAA scholarship to graduate school. maurice.taylor@morgan.edu
Scot T. Spencer is Associate Director for Advocacy and Influence for The Annie E. Casey Foundation. In this role, Scot supports a portfolio of work to advance place based policies, practices and strategies which aim to afford greater opportunities for children, families and communities to succeed. He also coordinates a portfolio of local advocacy work in support of Casey's hometown efforts in Baltimore. From 2002 to 2010, Scot was Manager of Baltimore Relations at Casey where the Foundation's work has been focused on the East Baltimore revitalization effort to strengthen community and economic development in an historic working class neighborhood.
Scot's previous experience includes Transportation Specialist for the Environmental Defense Fund, where his focus was on state level smart growth policy and commuter choice which included progressive legislative success in Maryland for a local transit tax benefit; deputy director for Historic East Baltimore Community Action Coalition, a Baltimore Empowerment Zone Village Center, where he spearheaded the federal Bridges to Work demonstration; and several years working in private architectural practice, community development and university relations in upstate New York.
Scot serves on a number of local and national boards including The Funders' Network for Smart Growth and Livable Communities and the Orton Family Foundation. He was the founding chair of the Maryland Commission on Environmental Justice and Sustainable Communities and served as co-chair of the Opportunity Collaborative, Baltimore's regional plan development through the HUD Sustainable Communities Initiative. SSpencer@aecf.org
Wes Moore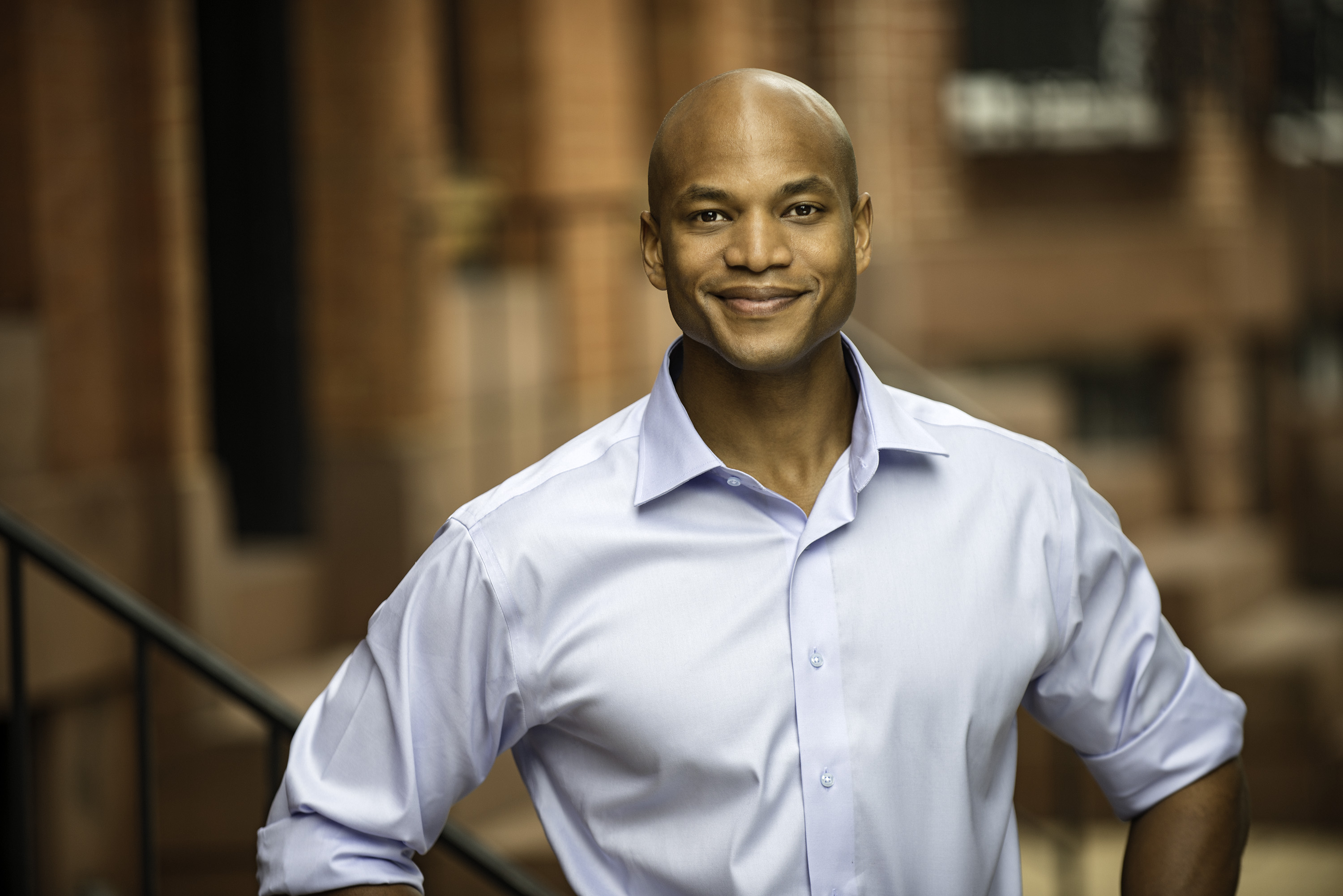 is a decorated Army combat veteran, youth advocate and CEO of BridgeEdU, a national initiative focusing on addressing the college completion and career placement crisis by reinventing the Freshman Year of college. He is also the author two instant New York Times bestselling books, The Other Wes Moore, a story of the importance of individual decisions as well as community support, and The Work, which chronicles Wes's journey to discover meaning in his work and how he found that meaning in service.
Wes graduated Phi Theta Kappa from Valley Forge Military College and in 1998 received his bachelors degree with honors from Johns Hopkins University. He completed an MLitt in International Relations from Oxford University as a Rhodes Scholar in 2004. Upon graduation, Wes served as a paratrooper and Captain in the United States Army, participating in a combat tour of duty in Afghanistan with the 82nd Airborne Division.
Wes has been featured by USA Today, People Magazine, "Meet the Press," The Daily Show with Jon Stewart, "The View," MSNBC, and NPR, among many others. He is also the host of "Beyond Belief" on the Oprah Winfrey Network and Executive Producer and host of "Coming Back with Wes Moore" on PBS.
Rev. Kevin Slayton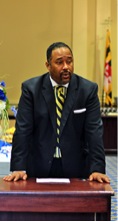 currently serves as the Senior Pastor of New Waverly United Methodist Church in Baltimore, as well as President of the Interdenominational Ministerial Alliance of Metropolitan Baltimore. A former civil rights lobbyist at the Public Justice Center and faith advisor to the Mayor's office Slayton is a native of Tennessee. He's earned the Bachelor of Science Degree in Finance/Economics from Alabama A&M University in Normal, Alabama; Upon completion he relocated to Baltimore and matriculated into Morgan State Universities Graduate Program in African American Studies. He also holds the Master of Divinity in Theology from Howard University School of Divinity and is currently a doctoral student at the Colgate Rochester Crozer School of Divinity where his studies focus on the role of faith and local governments.
A. Adar Ayira

is Director of Programs for Associated Black Charities' "More in the Middle" Initiative. Prior to her tenure, Adar was principal consultant for Core Concepts, a nonprofit-specialist consulting firm. For more than 20 years, Adar has been a facilitator and trainer on racial equity and has provided facilitation and training for corporations, community groups, nonprofit organizations, and individuals in the region (and nationally). A founding member of Baltimore Racial Justice Action — a network of Maryland professionals committed to the transformation of systems to achieve social and economic equity, with an emphasis on racial equity – Adar continues to work as a facilitator, trainer of trainers, and analyst for the network.
The 2011 recipient of the YWCA Baltimore's Racial Justice Award, Adar is a popular speaker and presenter in nonprofit, business, community, and other forums regarding the need and strategies for breaking down the walls of silence regarding the current implications and impact of this country's racial history. A Leadership Baltimore County Alumna, Ms. Ayira is also a frequent radio guest and was a contributing author to the teaching text "Lessons from 'The Color of Fear': Field Reports" (Volume IV).
aayira@abc-md.org @AdarAyiraViews
John C. Weiss III,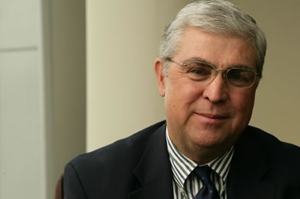 a lifelong Baltimorean, attended public school in Baltimore, and graduated from Baltimore City College, earned his B.S. degree from Towson University and his MBA from Loyola University of Maryland. He has 45 years of leadership experience in venture capital, executive management, economic development activities and commercial banking in the greater Baltimore area. JC has over 35 years of leadership roles in Maryland's higher education community, including positions of board chair, university designee to corporate boards, and chair of foundation audit and investment committees; he currently serves as president of the University Faculty Senate at UB. For the past 40 years he has been an active board member in corporate, civic, academic and professional organizations. Mr. Weiss is also a graduate of the Greater Baltimore Committee's LEADERship program and of Leadership Maryland.

Kenneth Morrison is the author of "Blood, Bricks, and Dandelions", the Artistic Director of Sons of Baldwin and the CEO of Dew More Baltimore. As the CEO of Dew More Baltimore Kenneth has created an unapologetic black led community institution dedicated to using art and organizing as tools to help marginalized peoples access and live in their power.
Sheila Gaskins

– unapologetic Artist, stand-up comic, poet, humanist and loves her Community and her city of Baltimore. Credits include- The Wire, BET Comic view, The Salon, Hair Spray and Last Comic Standing. She is a member of Theatre Action Group (TAG) and ARTPARTHEID- fighting segregation in the Baltimore Arts Scene.
Martha McKenna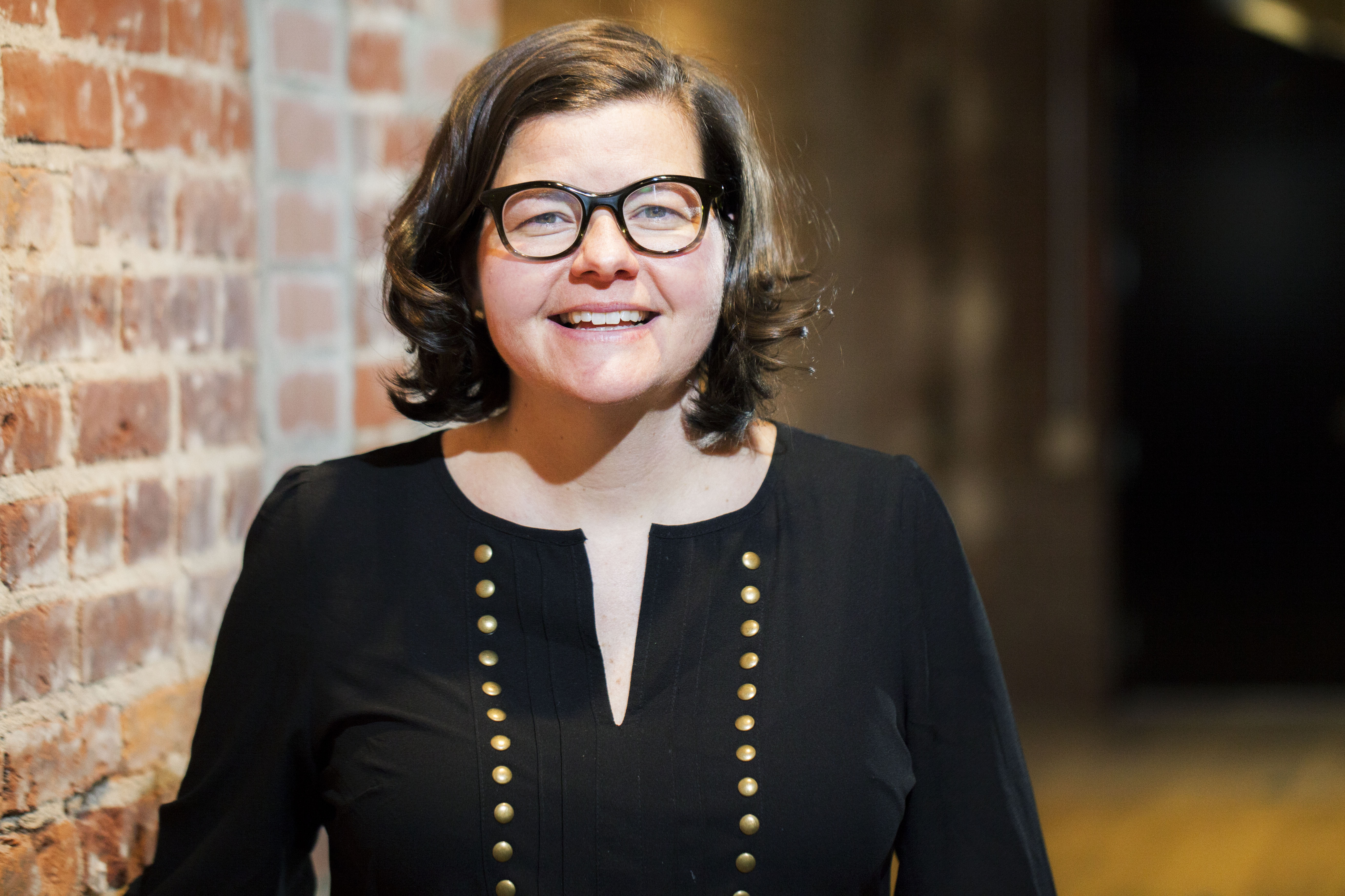 martha@mckennapihlaja.com
Martha McKenna is a partner in the Democratic political media-consulting firm McKenna Pihlaja. A proud Baltimore City mom of two girls, she is Chair of the Board of Emerge Maryland, an organization for Democratic women seeking state and local office. Martha earned a B.A. in political science from Bucknell University in Pennsylvania, a M.S. in Public Policy from the Eagleton Institute of Politics at Rutgers University in New Jersey, and her MBA from the Carey Business School at Johns Hopkins University. She is Vice Chair of the Board of The Institute of Notre Dame High School, a Catholic girls high school in Baltimore City and her alma mater.
Antonio Hayes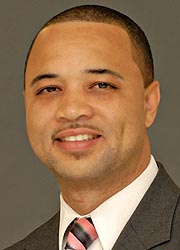 antonio.hayes@house.state.md.us
Born in Baltimore and graduated from Frostburg State University, Antonio Hayes has been a member of House of Delegates since January 14, 2015, where he serves on the Health and Government Operations Committee, Joint Committee on Children, Youth, and Families, and Public Safety and Policing Work Group. He's a member of the Legislative Black Caucus of Maryland and Behavioral Health Advisory Council. Since 2010, he has also served as Chief of Staff to the Department of Social Services. During the Dixon Administration, he served as Assistant Deputy Mayor of Administration and he has also served as Director of Legislative Affairs for City Council President.
Delegate Hayes is the Vice-Chair of the Board of Directors of Empowerment Academy Charter School. And he is a member of the Empowerment Temple African Methodist Episcopal (AME) Church, Baltimore.
Vicki Schultz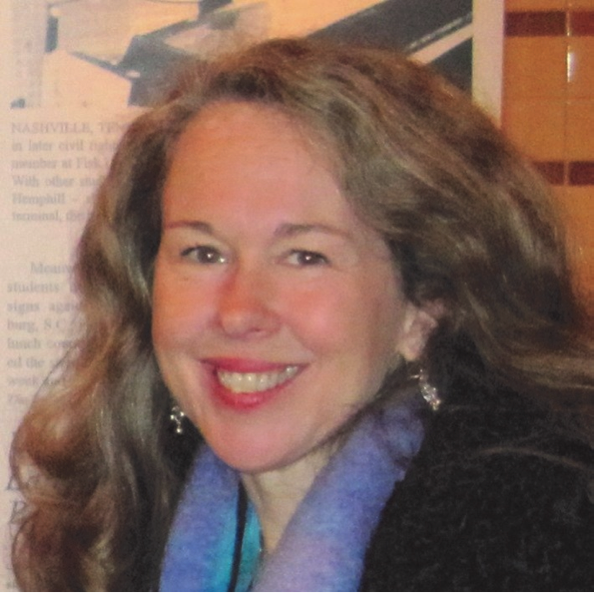 joined the University of Baltimore School of Law in November, 2012, as Associate Dean for Administration. Before coming to UB Law School, Ms. Schultz was a Deputy Assistant Attorney General for the Civil Rights Division at the Department of Justice during the Obama Administration where she oversaw fair housing and fair lending enforcement as well as the Division's human rights work. Prior to that, Ms. Schultz served as Senior Advisor to then Maryland DLLR Secretary Thomas E. Perez to help craft the state's foreclosure reforms and response to the mortgage crisis. She also worked on other consumer protection issues and key labor initiatives while at DLLR. Ms. Schultz had worked in the community development field before joining state service: first directing a statewide project providing legal services to nonprofits and then administering HUD and other government funds for Baltimore County to strengthen and build communities. Dean Schultz, a UB Law School graduate, began her legal career as a litigator and advocate at the Maryland Legal Aid Bureau, Inc. where she handled housing and consumer cases as well as domestic and custody cases in Baltimore for low-income clients.
Sara Pratt
has been Deputy Assistant Secretary for Enforcement and Programs at HUD's Office of Fair Housing and Equal Opportunity since September 2010. She oversees HUD's enforcement of the Fair Housing Act and other civil rights laws, the Fair Housing Assistance Program, the Fair Housing Initiatives Program and HUD's enforcement of Section 3 of the Housing and Urban Development Act. As Director of Enforcement at the Department of Housing and Urban Development between 1993 and 1999, Pratt participated in a number of initiatives relating to discrimination in housing and lending including leading FHEO's enforcement of the Fair Housing Act and other civil rights laws. She has worked as an attorney, trainer and fair housing and civil rights expert for thirty-six years.
Before her return to HUD, Pratt staffed the National Commission on Fair Housing and Equal Opportunity, co-chaired by former HUD Secretaries Jack Kemp and Henry Cisneros, and helped prepare a report issued in December 2009 on the future of fair housing. She assisted with the development of the report to the United Nations Committee on the Elimination of Racial Discrimination "Residential Segregation and Housing Discrimination in the United States," issued in January 2008. She was a member of the faculty of the National Fair Housing Training Academy and the National Fair Housing Alliance's Fair Housing School and served on the Leadership Conference on Civil Rights Fair Housing Task Force. Her recent publications also include "Disparate Impact under the Fair Housing Act: A Proposed Approach, co-authored with Robert Schwemm and available at http://papers.ssrn.com/sol3/papers.cfm?abstract_id=1577291.(December 2009).
Pratt has been an expert witness in a number of fair housing cases, including United States ex rel Anti Discrimination Center v. Westchester County, NY, and United States v. Village of Island Park, as well in National Fair Housing Alliance v. Prudential Insurance Company.
Pratt served as Director of Enforcement and Compliance for the National Fair Housing Alliance from May 1999 to December 2000. She was Director of the Office of Enforcement in HUD's Office of Fair Housing and Equal Opportunity in Washington, D.C. from 1993-1999 and Deputy Assistant General Counsel for Fair Housing in HUD's office of General Counsel from 1991-1993. She also practiced civil rights law in Louisville, Kentucky, held a variety of positions with the Kentucky Commission on Human Rights, and has served as a national and international consultant on fair housing matters. She is editor and primary author of "Damages for Embarrassment and Humiliation in Housing Discrimination Cases."
Adam Marton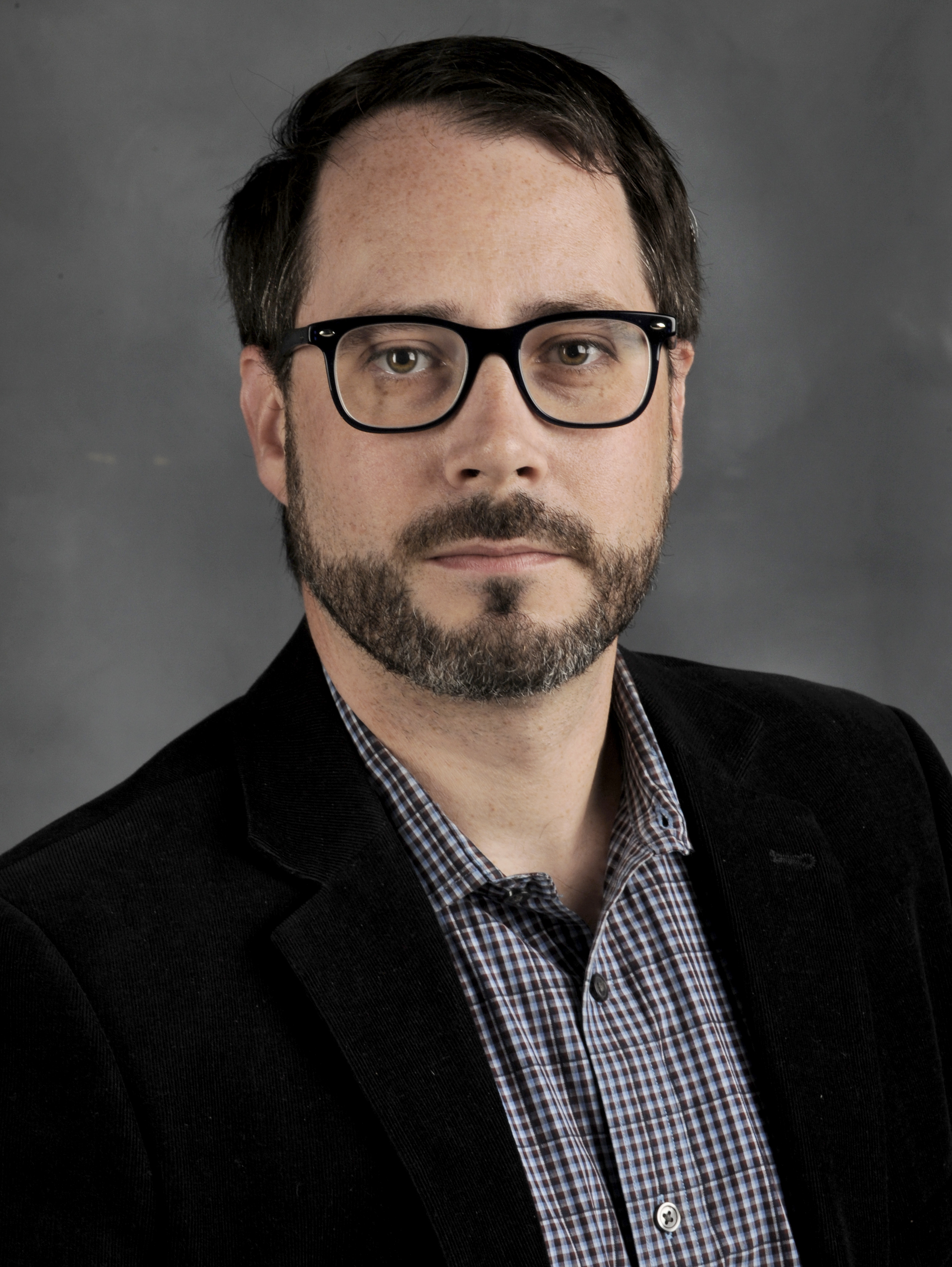 is the senior editor of interactive design at the Baltimore Sun where he leads a design and development team in the newsroom focused on the creation of graphics, data visualization and editorial websites. Adam is also a professor at Towson University where he teaches media graphics. Adam is a native Marylander and lives in Baltimore City with his wife and baby daughter. Find his work at adammarton.com.
Michael Marcus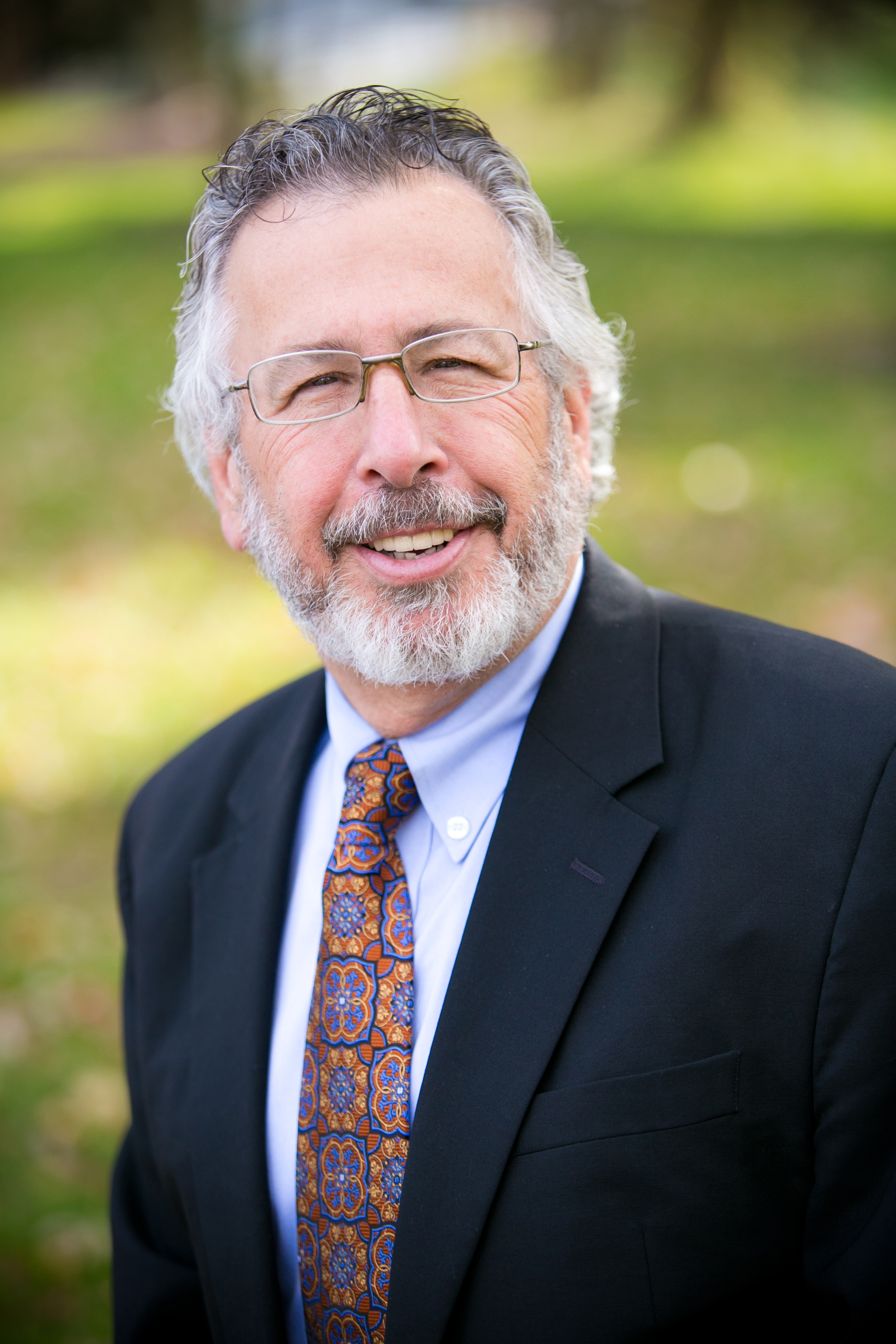 has over 30 years of experience as a grant maker, manager, organizer, trainer and facilitator working with organizations, government agencies, universities and foundations in the fields of aging, disability, homelessness, food security, housing, child welfare and poverty. His work is guided by the principles of Asset-Based Community Development. His goal is enhance the efforts of communities to ensure that all residents live lives of meaning, safety and comfort. His mission is to help people recognize that all individuals are assets to their communities.
Since 2007 Michael has lead the Harry and Jeanette Weinberg Foundation's groundbreaking work serving older adults and caregivers. The Harry and Jeanette Weinberg Foundation is the largest funder in the field of aging in the United States.
Michael is a graduate of George Washington University, has an MSW from the University of Maryland School of Social Work, where he currently teaches, and has done Ph.D. work at the Florence Heller School for Social Welfare Policy, Center on Aging, at Brandeis University.
You can reach Michael at michaelmccr@me.com and 847 571-1802
Professor Samuel L. Brown, Ph.D.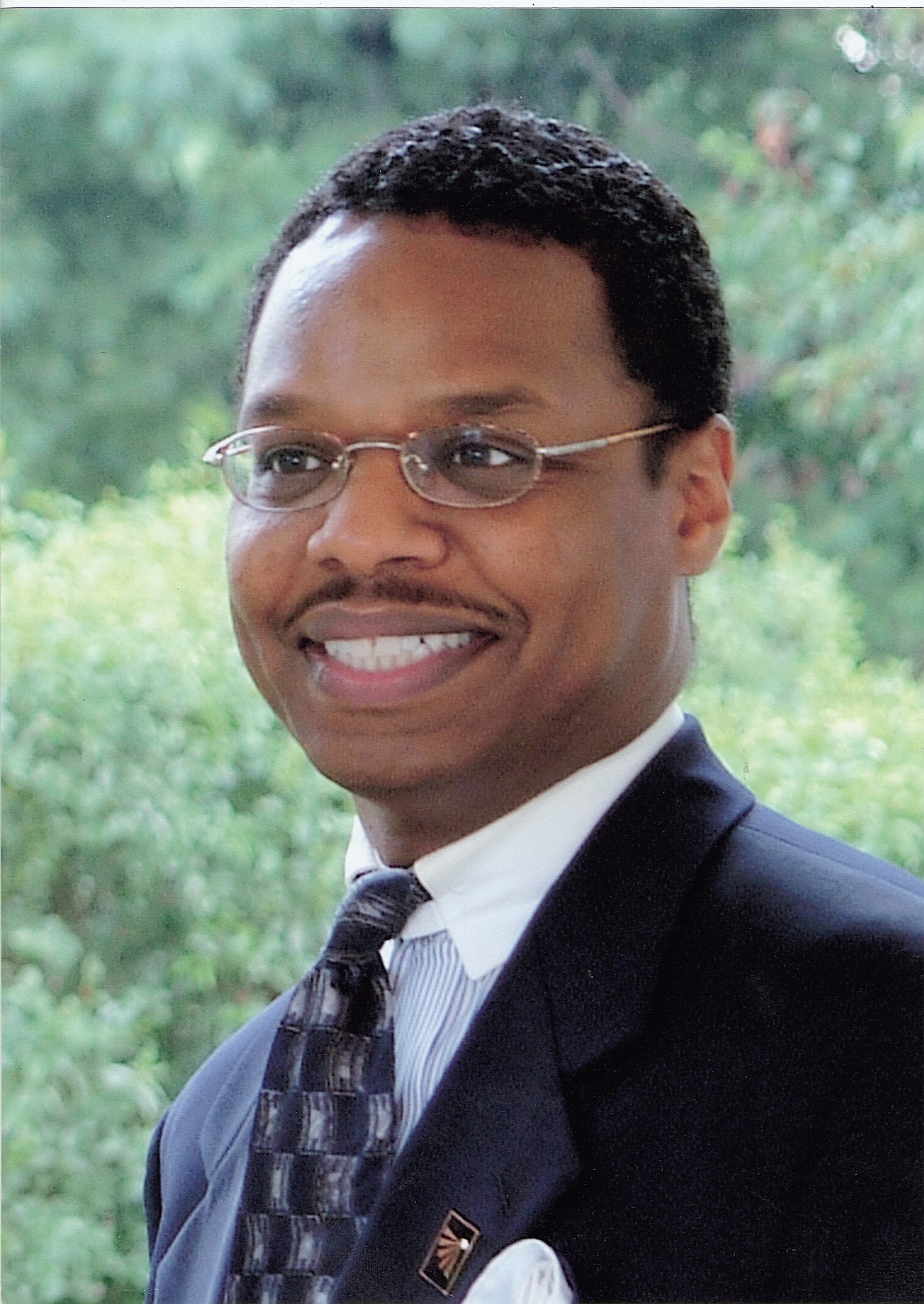 currently serves the Director of the M.S. in Nonprofit Management and Social Entrepreneurship in the School of Public and International Affairs at the University of Baltimore where he provides leadership—professional, intellectual, and creative—in a responsible administrative position while teaching as a Full Professor across a range of academic programs.  He has worked to promote and advance excellence in teaching and learning through multiple endeavors. Within the past few years, he was awarded three institutional grants to foster community-engagement, social entrepreneurship, and behavioral changes in selected courses. He offers over 20 years of experience in evaluating programs at the national, state and local levels.
Darien Ripple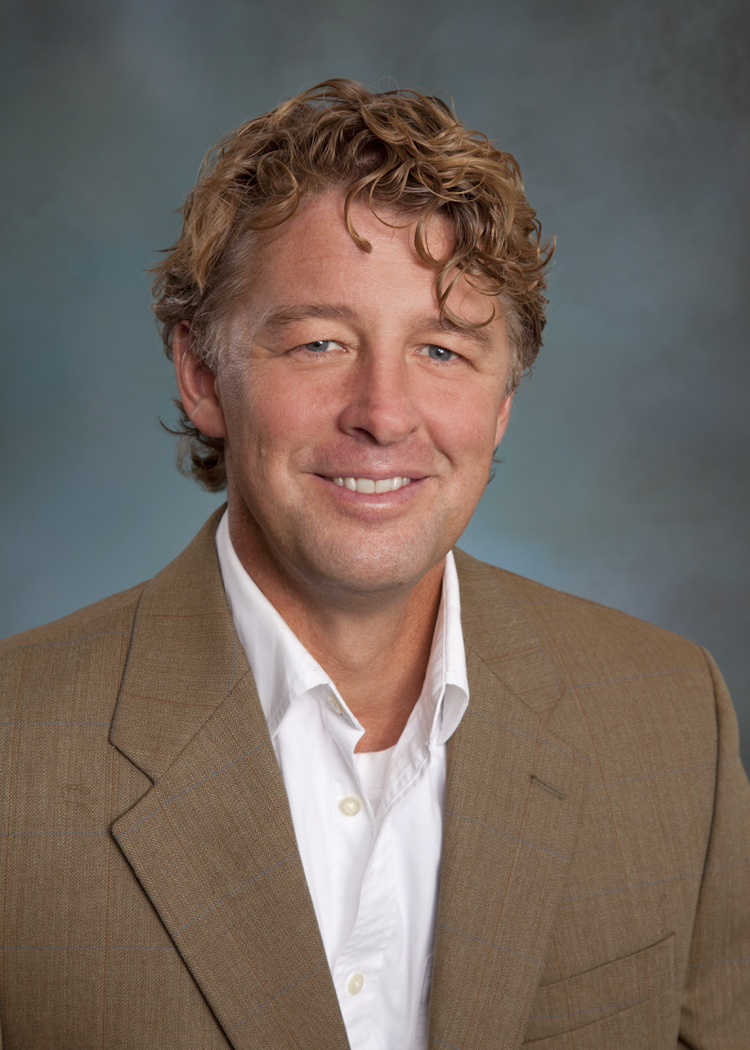 is the Experiential Learning Program Manager at the University of Baltimore where he is responsible for advancing an educational pedagogy that encourages active learning projects involving real world experiences and hands-on learning.  By developing seminars, forums, focus groups, and workshops, Darien both encourages and promotes best practices in the experiential learning environment. Before moving back to his home state of Maryland, Darien was a tenured philosophy faculty member and Director of the Environmental Technology Center at Chandler-Gilbert Community College in Arizona. Darien has a Ph.D. in sustainability education and has received a variety of scholarly grants, including a Fulbright Scholarship to study globalization in Mexico and Belize, Perkin's Work Place grant studying ground water contamination, and Maricopa Institute for Learning Fellowship.
Jose F. Anderson,
Professor of Law, holds a J.D. from the University of Maryland and a B.A. from the University of Maryland Baltimore County.
Professor Anderson began teaching at the University of Baltimore in 1989 as part of the Legal Analysis Research and Writing program. Later, he played a key role in the development of the University of Baltimore Appellate Practice Clinic. From 2000 to 2008 he served as the founding director of the Stephen L. Snyder Center for Litigation Skills.
Before joining the faculty, Anderson practiced law in Baltimore and also served for nine years in the Maryland Public Defender's Office, where he was an assistant public defender and supervising attorney in the Appellate Division. He later served as special assistant public defender, responsible for a number of statewide litigation and legislative matters, and was also counsel to Stephen E. Harris, the state public defender for Maryland. Anderson has represented clients in major death penalty, felony and civil litigation cases in trial and appellate courts and before the U.S. Supreme Court.
Anderson was elected chair of the Maryland State Bar Association Section Council on Criminal Law and Practice in 2000-01. He has served as a member of the Board of Directors of the Maryland Criminal Defense Attorney's Association, and as a member of the Monumental Bar Association Judicial Selection Committee, the Maryland Criminal Pattern Jury Instruction Committee, and the Maryland General Assembly Criminal Code Commission on the Future of the Courts. He was chair of the American Association of Law Schools Defamation and Privacy Section from 2007-08 and is currently a member of the Executive Committee of its Litigation Section. He has taught at the National Judicial College in Reno, Nev., and is a frequent speaker at local and national attorney and judicial training conferences. He has taught legal studies at the Wharton School of the University of Pennsylvania and at the Baltimore City Police Academy. He is a member of the Maryland, United States Court of Appeals for the Fourth Circuit and United States Supreme Court bars. In 2000 he received a lifetime achievement award from the Maryland Bar Foundation for defending unpopular causes and received the University System of Maryland Regents Award for Teaching and Mentoring in 2006. In 2002 he was elected to the American Law Institute.
He has published articles in the Nebraska, Loyola Los Angeles, New England, McGeorge and University of Baltimore law reviews, and in the Rutgers and Howard University law journals.
Michele Cotton,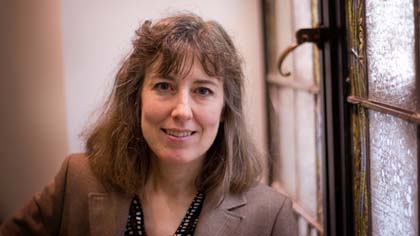 Assistant Professor, Legal, Ethical and Historical Studies Director, M.A. in Legal and Ethical Studies program, holds M.A., Ph.D., from Brandeis University, a J.D. from New York University, Ed.M. from Harvard University, and A.B. from the College of William & Mary. Professor Cotton has law to high school students, to college freshmen and to graduate students. Law isn't something only law students understand or only lawyers can use. Professor Cotton's goal is to help students explore the law to achieve their own purposes, whether to improve their current job performance and career prospects, to prepare for law school or a law-intensive career, or to pursue the intellectual study of a subject that fascinates them—or even all three.
Renita L. Seabrook, Ph.D.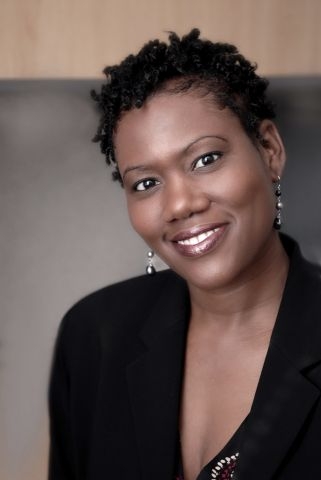 is an Associate Professor in the College of Public Affairs, School of Criminal Justice. For more than 10 years, Dr. Seabrook was employed by several state governmental agencies in New Jersey and Georgia. In New Jersey, she worked as a research assistant for the Administrative Office of the Courts, New Jersey Intensive Supervision Program, and in Georgia, worked as a program development consultant for the Georgia Department of Corrections and a research coordinator/instructor for the Georgia State Board of Pardons and Paroles.
Dr. Seabrook's academic and applied experience covers several substantive areas of criminal justice, offender rehabilitation, probation/parole, program evaluation and criminological theory, with a special interest in cognitive behavioral theory. Dr, Seabrook is a certified instructor in several cognitive skills and cognitive restructuring programs such as Reasoning and Rehabilitation, Aggression Replacement Therapy, Thinking for a Change, Prime for Life and Moral Reconation Therapy.
Dr. Seabrook serves on the editorial board for the Journal of Prisoners on Prisons, and was named one of the The Daily Record's 2015 Top 100 Women as well as a 2014 Community Fellow by the Open Society Institute (OSI)-Baltimore.
As part of my fellowship with OSI-Baltimore, she established Helping Others 2 Win (HO2W), an experiential learning environment that affords pre- and post-release adult female offenders the tools they need to succeed. The HO2W program provides educational sessions, employment seminars and training workshops that help this underserved population to become productive citizens and successfully integrate back into their families and communities. HO2W is an extension of Alternative Directions Inc., a Baltimore nonprofit that I've worked with since 2013 that helps men and women in prison and those leaving prison, become independent, responsible citizens. Dr. Seabrook's October 12th presentation From Victim to "Shero" addresses the social injustices social injustices that confront formerly incarcerated women.
Rudy Ruiz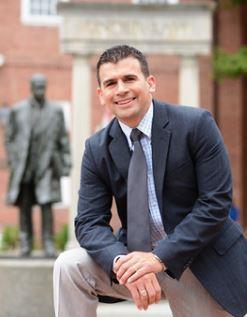 has served the Baltimore City Public Schools since July 2014 as the executive director of the Office of College and Career Readiness. Ruiz's team is responsible for the City Schools' divisions of college readiness, school counseling, career and technology education, and school scheduling. Ruiz brings a range of relevant experience, having also led college and career readiness efforts for the Milwaukee Public Schools, where he was an educator for 13 years. In addition to eight years as a high school mathematics and computer science teacher, Ruiz has served in school and district leadership roles, overseeing programs to support struggling students as well as advanced learners. Public and private partnership and collective impact are key to his improvement strategies. Ruiz earned his school and district administrative licensure from the University of Wisconsin – Milwaukee. In addition, he has a masters of education in instructional technology from Cardinal Stritch University, where he studied as an NCAA and Pacific-10 Conference Post-Graduate Scholar, honors he earned upon completion of his bachelor's degree at Stanford University. Ruiz is a member of the Johns Hopkins Graduate School of Education doctoral program Class of 2018, studying in the entrepreneurial leadership track. He was recently named a Maryland Daily Record '40 Under 40' Very Important Professional. Mr. Ruiz's presentation will address the keys to success in public education.  @RudyRuiz_BMore
Michael A. Sarbanes' work has focused on strengthening communities on behalf of children and families. He has served as an 

attorney with the Community Law Center, Executive Director of the Governor's Office of Crime Control and Prevention, Deputy Chief of Staff to Lt. Governor Kathleen Kennedy Townsend, and Executive Director of the Citizens Planning and Housing Association (CPHA) from 2003-2008. He served as Executive Director of Baltimore City Schools Office of Engagement from 2008 to 2014, a period during which City Schools dramatically expanded its engagement of families and communities, including a broad-based mobilization resulting in over $1 billion for new school construction. Mr. Sarbanes also has been a member of the Truth and Reconciliation Commission of the Episcopal Diocese of Maryland.
Michael resides with his family in the Irvington community of Baltimore City where he has been active as a coach and youth church leader. In 2014, he began teaching middle school science at Green Street Academy, a public school serving mostly students from Irvington and surrounding communities. Michael's presentation, "Spatial Segregation, Community and Education," discusses systemic racism and patterns of spatial segregation in the Baltimore region and how it affects children growing up in places of low opportunity and high stress. msarbanes@yahoo.com
Iman Cuffie
is an artist from Baltimore, currently attending University of Baltimore. She has just finished her year of service in the AmeriCorps VISTA program and now works as an intern for the Real News Network. She has been part of the Youth Dreamers organization since seventh grade, helping to build the house, teaching in the programs, serving on the Board of Directors, and traveling the country to speak about her book I Am Not A Test Score: Lessons Learned from Dreaming. Ms. Cuffie and Ms. Berdan's presentation shares the story of Youth Dreamers, a youth-run organization in Baltimore City, and their journey to create a youth-run youth center.
Kristina Berdan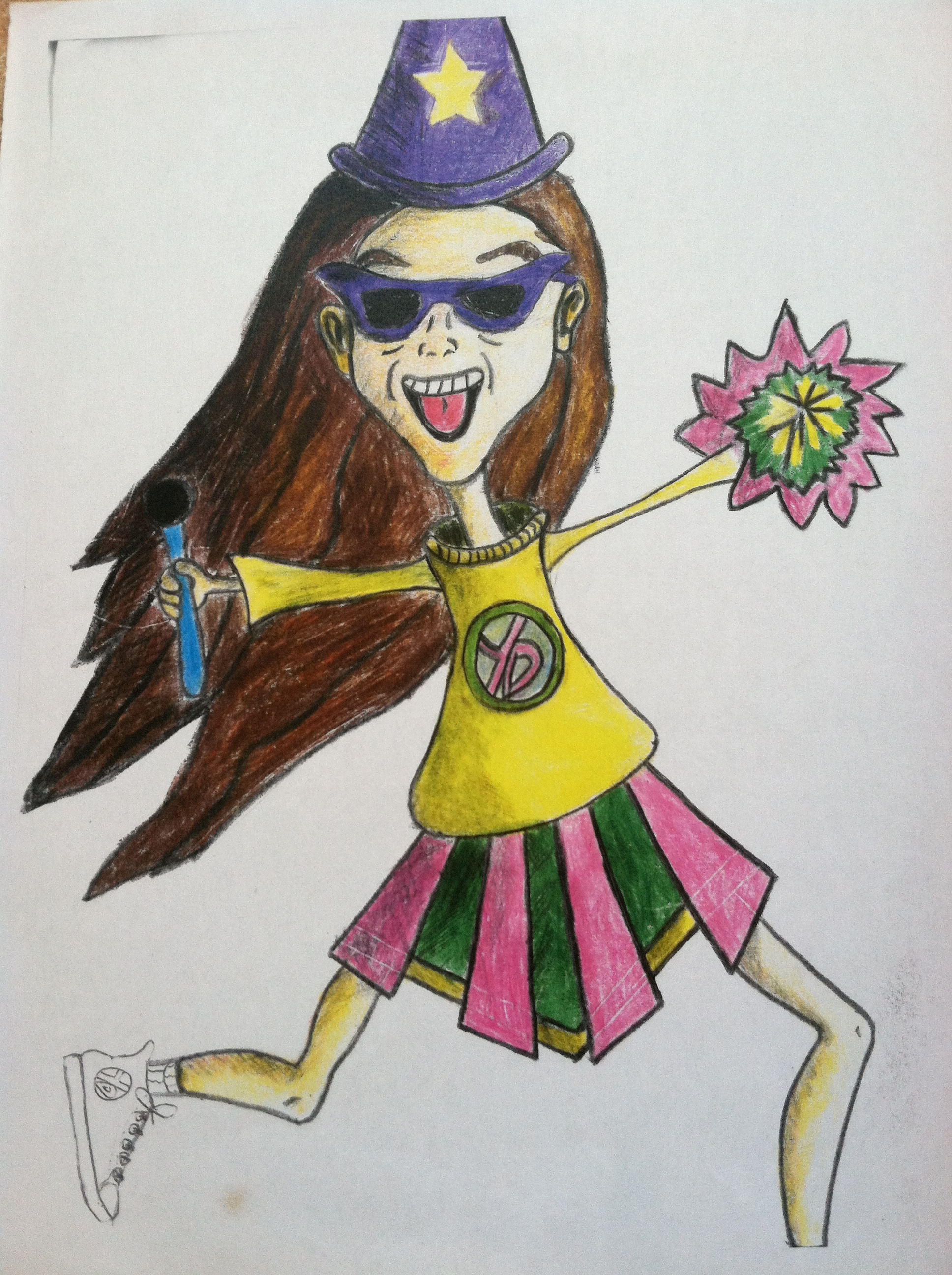 was a teacher in Baltimore City Schools for fifteen years. She graduated from Towson University's Master of Arts in Teaching Program after earning her B.S in Criminal Justice at the University of Maryland. She has been the Teacher-Director of The Youth Dreamers, Inc., a non-profit organization created by her students in 2001 to decrease violence among youth after school through the creation of a youth-run youth center. She earned her National Board Certification in 2000 (renewed in 2009), received the B-More Fund Award in November 2006, and was an Open Society Institute Community Fellow in 2007. She teaches in the Teaching Artist Institute with Young Audiences of Maryland and in the Maryland Institute College of Art MA in Community Arts Program. She co-authored I Am Not A Test Score: Lessons Learned from Dreaming with seven of her students. Ms. Berdan and Ms. Cuffie's presentation shares the story of Youth Dreamers, a youth-run organization in Baltimore City, and their journey to create a youth-run youth center.
Jessica T. Shiller is an assistant professor of education in the Department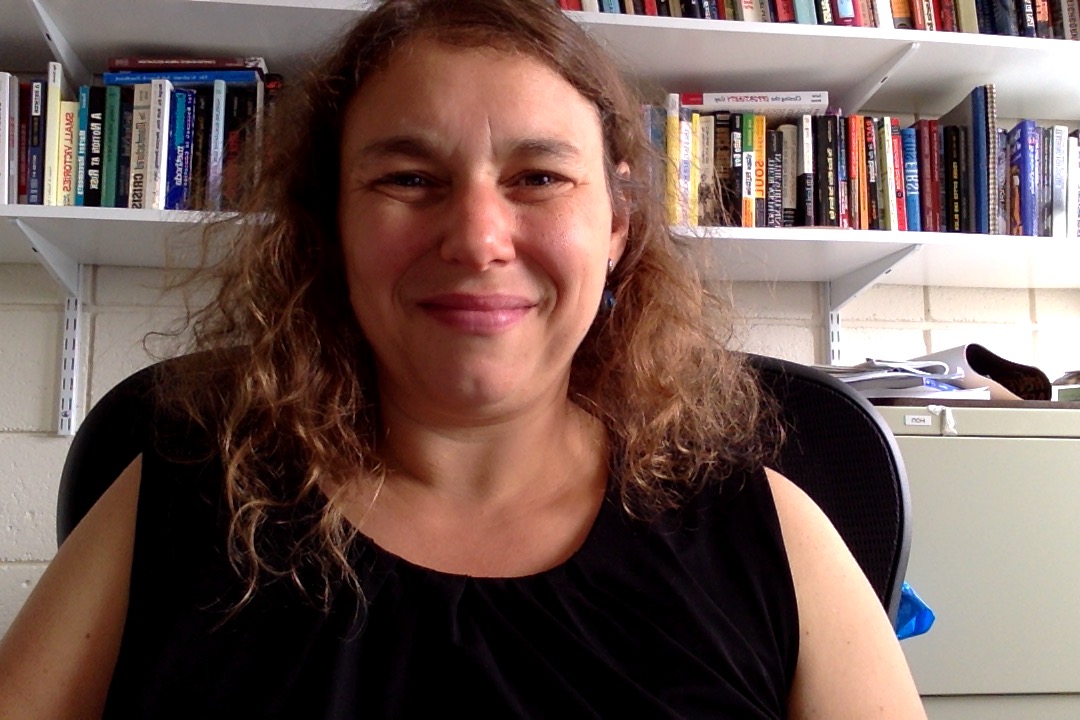 of Instructional Leadership and Professional Development at Towson University in Maryland. In 2011-12, she was named an Emerging Educational Leader by Phi Delta Kappan. Her research and teaching interests include urban education, school reform, culturally relevant instruction, and civic education. She is mostly recently the author of "Preparing for democracy: How community-based organizations build civic engagement among urban youth," which appeared in the January 2013 issue of Urban Education. Her new book, entitled The New Reality for Suburban Schools, deals with the ways in which teachers and principals are addressing increasing diversity in suburban middle schools, will be out in November 2015. Prior to coming to Towson, she worked in New York City as a high school teacher in city schools, a coach to new teachers in Bronx high schools, and a teacher educator at the City University of New York. Ms. Shiller's Oct. 5th presentation "Still Separate but Unequal in 2015" will review the negative impact segregation has on students.
Tylis Cooper,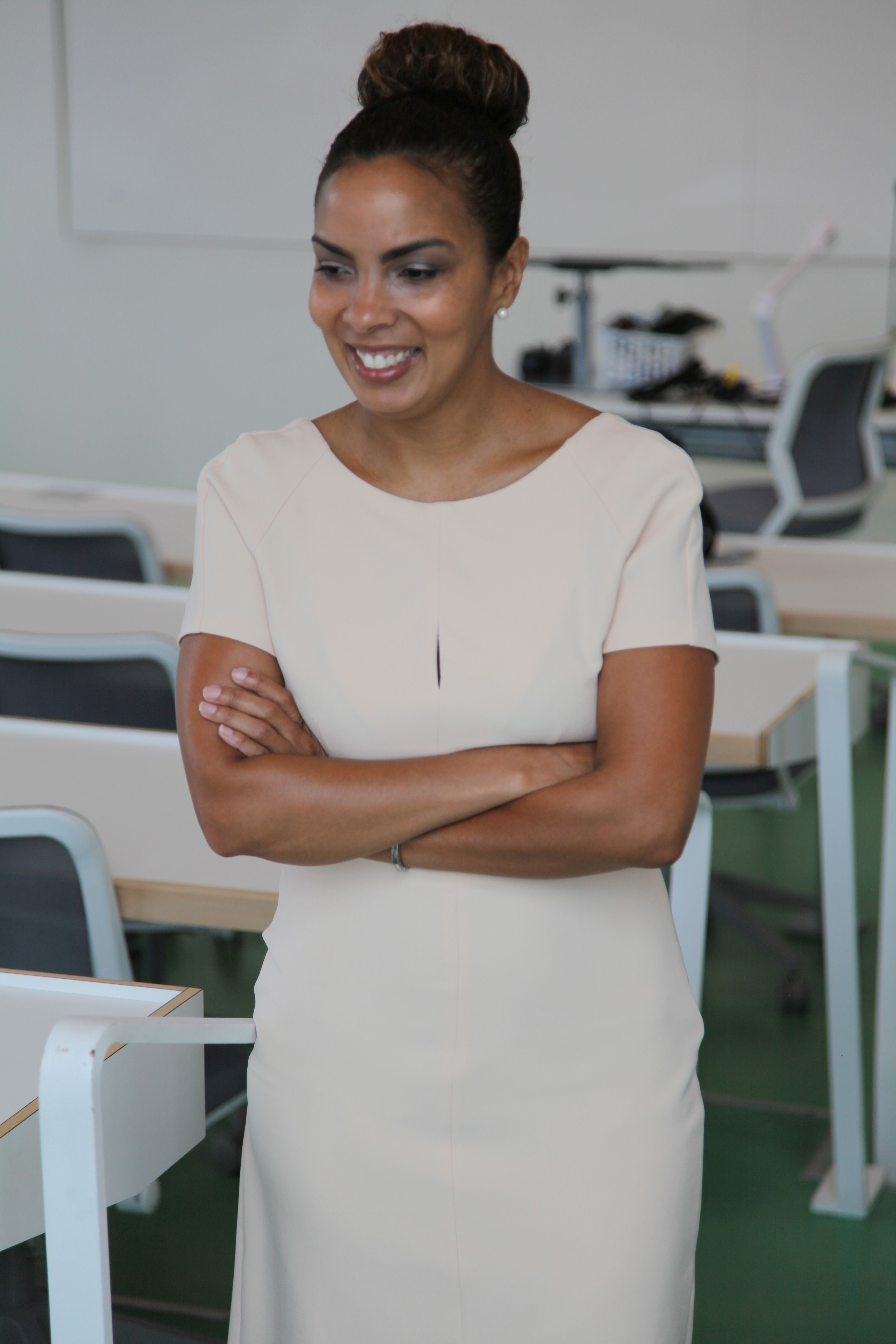 Baltimore native and Academic Program Coordinator for the College of Public Affairs at the University of Baltimore, is a graduate of Johns Hopkins University and holds a Masters in Public Administration from the University of Baltimore. Ms. Cooper has been teaching Diversity in Human Services courses, American government courses and Freshman seminar courses for the last four years at the University of Baltimore. Ms. Cooper also organizes math and science tutoring programs, teen college readiness programs, coaches girls lacrosse, and is a member of several public service organizations. Ms. Cooper's Sept. 28th presentation "Employment and Transportation: Developing Pathways to Employment for Baltimore City Residents" will examine the road from poverty to prosperity and the distance between low-income areas and the areas where the new jobs are created.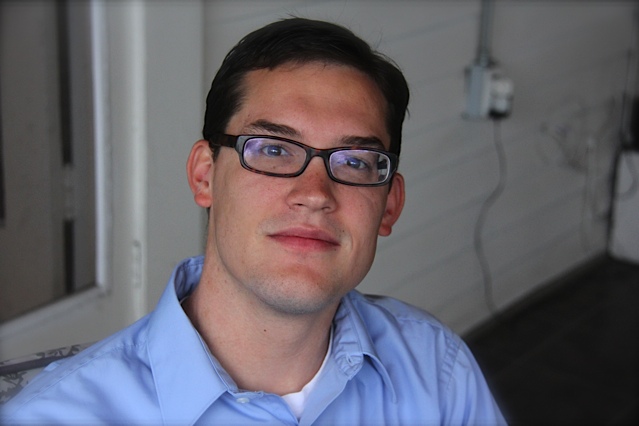 Eric Norton is the Director of Policy & Programs at the Central Maryland Transportation Alliance. The Transportation Alliance was formed in 2007 as a coalition of corporate and civic leaders uniting business, philanthropic and institutional sectors around a common agenda: improving and expanding transportation options for the citizens and businesses of Central Maryland. Eric also serves on the Public Advisory Committee for the Baltimore Regional Transportation Board, which is responsible for transportation planning in the Baltimore area. Eric joined the Transportation Alliance in 2014, marking a return to his Maryland roots after spending six years in Los Angeles. In L.A., Eric worked on local policy and constituent services for a City Councilmember and was deputy director for a non-profit business improvement district. Mr. Norton's presentation, Missed Opportunities, will discuss the role of transportation in providing access to opportunity and how current policies ameliorate or exacerbate inequality in the Baltimore region.
Dominique S. Moore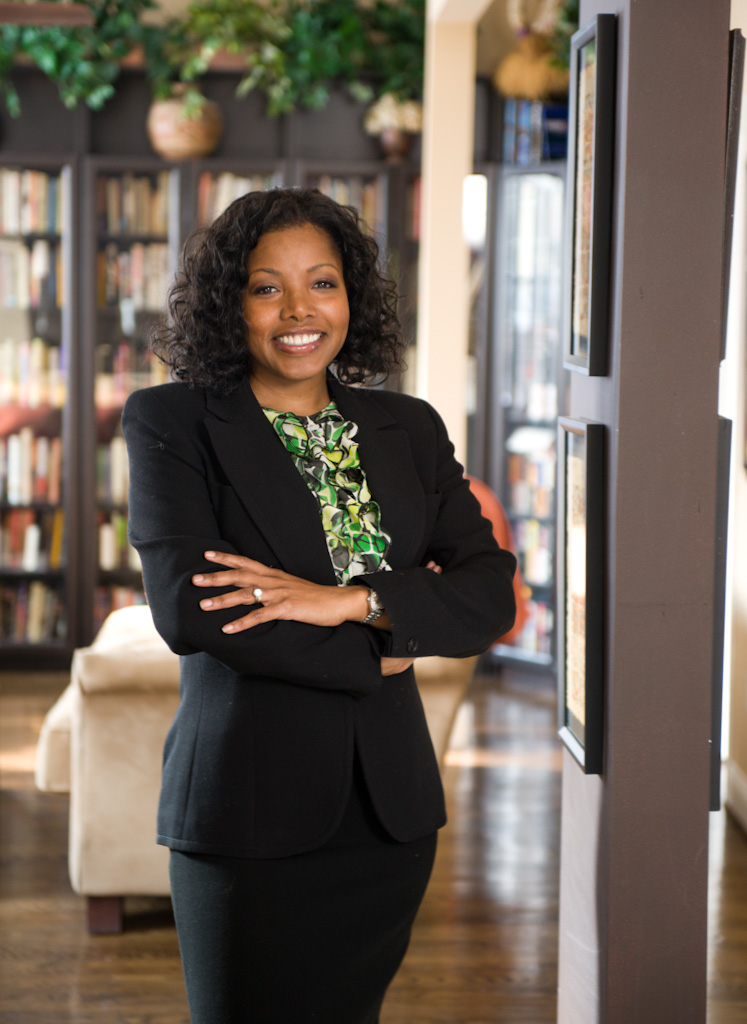 is an attorney licensed in the District of Columbia, Maryland and Pennsylvania, specializing in the areas of Family Law and Real Estate Law. The Law Office of Dominique S. Moore, LLC is currently located in Baltimore, Maryland. In 2005, after serving as Of Counsel for a Community Development Initiative in the District of Columbia and assisting numerous clients in the management of real estate development projects, Ms. Moore founded her own real estate development firm, Moore Real Properties, in Baltimore, Maryland, where she focuses on developing single and multifamily dwellings in distressed communities. Ms. Moore currently serves on the Board of Directors for Associated Black Charities of Maryland, the United Way of Central Maryland and the Journey Home; co-chairs the Leadership Council for The Open Society Institute – Baltimore; is a Housing Commissioner for the Housing Authority of Baltimore City; and is a member of the The Aspen Institute – Think Tank on Racial Equity and the Future of Baltimore.  Ms. Moore's research on the century-long effects of structural racism in the real estate market will be addressed  September 21st in her presentation titled, "A Century Later – The Impact of Structural Racism on the Current Real Estate Market."
Steven Isberg, 

Associate Professor of Finance, earned a Ph.D degree in Economics and Finance at Binghamton University (New York) in 1984. He currently teaches corporate and entrepreneurial finance in the Merrick School of Business at the University of Baltimore. He also serves as Senior Fellow at the Credit Research Foundation, and does additional financial consulting for small and large business entities. He is frequently quoted in television, radio, and print media on issues relating to economics and finance.  Steven Isberg earned a Ph.D degree in Economics and Finance at Binghamton University (New York) in 1984.
The banking industry has almost come full circle since the Federal Reserve Act of 1913. The institutional impacts of these changes have contributed to a modern form of financial slavery that plagues our entire society, falling most heavily on the isolated and under-served elements of our community. Professor Isberg's September 21st presentation, "Credit, Control, and Banking: Slavery still exists in the 21st Century", will explore the causes of this outcome and what must be done to turn things around.
Cassandra Jones Havard, is a Professor of Law at the University of Baltimore School of Law who teaches courses in banking, corporate and commercial law and is also an expert in financial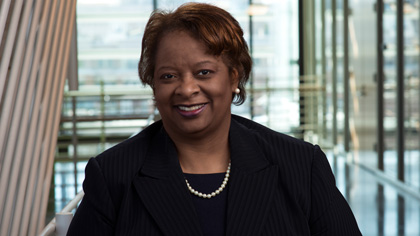 services regulation whose academic work focuses on the nexus between financial products, consumer welfare, systemic risk and race. As a practicing attorney, Jones Havard worked as a Counsel for Federal Deposit Insurance Corporation and a trial attorney in the Criminal Section of the Tax Division at the U.S. Department of Justice. After law school, she served as a law clerk for the Hon. A. Leon Higginbotham on the Third Circuit Court of Appeals. Professor Jones Havard earned a B.A. with highest honors from Bennett College and a J.D. from the University of Pennsylvania School of Law. At the University of Baltimore, Professor Jones Havard serves on the Faculty Senate and is the Director of the Charles Hamilton Houston Scholars Program, a pipeline program for underrepresented minority and economically disadvantaged undergraduates interested in a legal career; she also hosts a website, http://law.ubalt.edu/faculty/banking-for-all/resources/index.cfm, which provides information about financial inclusion. Professor Jones Havard's presentation on September 21, "Fringe Banking and the Financially Excluded", will discuss the impact of lack of access to financial services and propose solutions for consideration.
Seema D. Iyer,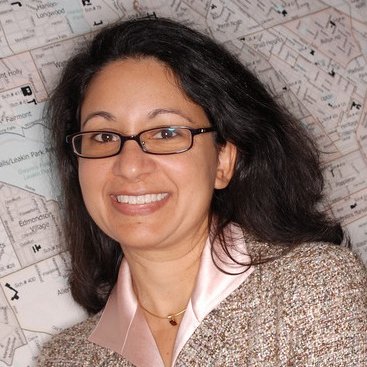 PhD, associate director of the Jacob France Institute (JFI) in the University of Baltimore's Merrick School of Business, oversees the Baltimore Neighborhood Indicators Alliance at JFI, which is also part of the Urban Institute's National Neighborhood Indicators Partnership of sites that provide longitudinal, community based data on demographics, housing, crime, education and sustainability. Dr. Iyer is a recognized expert on strategic planning in community development; recent projects include the McElderry Park Byrne Criminal Justice Innovation Plan, Regional Housing Plan for the Opportunity Collaborative, the Grow Baltimore Initiatives and community needs assessments for Baltimore City Head Start and the Family League of Baltimore.
Dr. Iyer co-chairs and teaches in the Real Estate & Economic Development program at the University of Baltimore, the only undergraduate program in Maryland. Prior to joining UB, Dr. Iyer served as Chief of Research & Strategic Planning for Baltimore City's Planning Department and was responsible for data and policy analysis, geographic information systems services and population forecasting. She spearheaded the city's 2010 Census Complete Count Campaign as well as other planning processes such as the 2009 Food Policy Task Force and the 2008 Comprehensive Economic Development Strategy. She was named one of Maryland's Leading Women by the Daily Record in 2010.
Lawrence Lanahan, "Divided Baltimore" instructor, freelance journalist and producer of September 14th's upcoming presentation of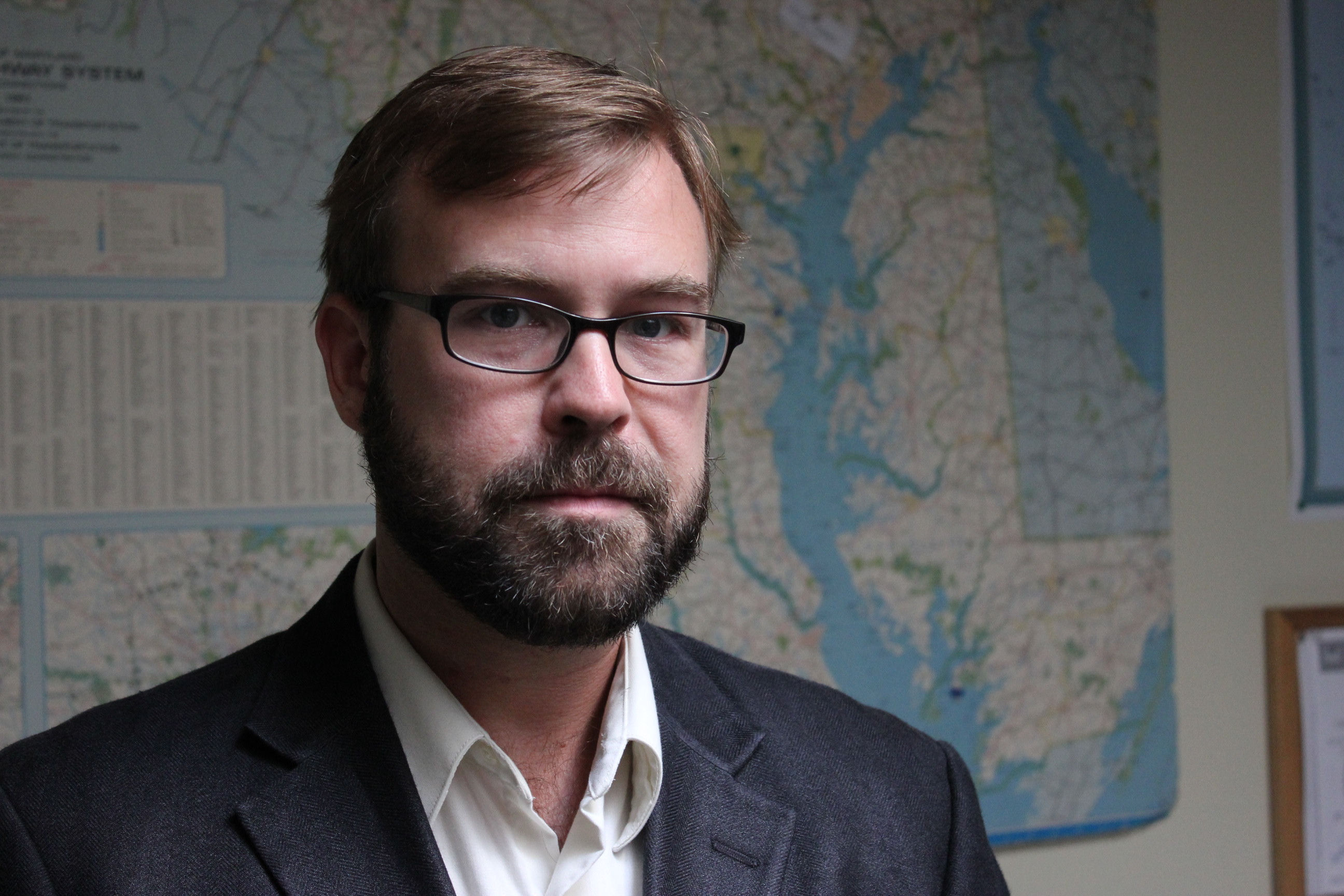 The Lines Between Us, holds an M.A. in sociology from American University and an M.S. in journalism from Columbia University. He also teaches for the Goucher College Prison Education Partnership at the Maryland Correctional Institution for Women and The University of Baltimore.
Three years ago, Baltimore public radio station WYPR asked , "How can one region live in such separate worlds?" The Lines Between Us, a yearlong multimedia series, aired weekly segments about Baltimore's race and class divides and published data maps created by the Baltimore Neighborhood Indicators Alliance that starkly illustrated our region's inequality. On September 14th, series producer, "Divided Baltimore" instructor, and freelance journalist Lawrence Lanahan will play a short segment from the award winning The Lines Between Us and talk about what the series has to offer our divided region in this historical moment.
Professor Lanahan was also senior producer for WYPR's Maryland Morning with Sheilah Kast from 2010 to 2013. Lanahan's recent work has been published by Al Jazeera America, Colorlines, City Paper, and the radio program Life of the Law. You can find him at lawrencelanahan.com or on Twitter at @llanahan.
Siobhan Hagan, a Baltimore-native and Audiovisual Archivist at the University of
Baltimore's Langsdale Library Special Collections Department, holds a Master of Arts from NYU's Moving Image Archiving and Preservation program. Since 2013, Siobhan has been the Chair of the Association of Moving Image Archivists' Regional Audiovisual Archives Committee, and frequently gives presentations regarding her passion to preserve and provide access to the audiovisual cultural heritage of underrepresented communities. Currently Siobhan is working with faculty at Dartmouth to research innovative uses of regional audiovisual materials, particularly in the areas of dementia treatment and memory care. Ms. Hagan's September 14th presentation, "Eyewitness to History: Documenting a Divided City", will include a collection of official records, photographs, letters, oral histories, and news footage documenting Baltimore's history from the latter half of the twentieth-century.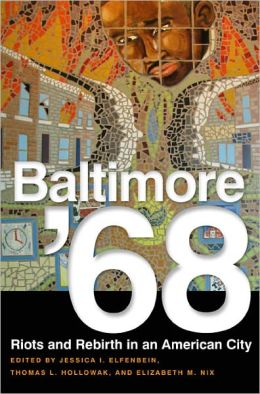 Professor Elizabeth Nix,the first speaker for UB's groundbreaking Divided Baltimore class, holds a BA from Yale University and MA and PhD from Boston University. She collaborated with two other UB faculty members in compiling and editing the award-winning project entitled Baltimore '68: Riots and Rebirth in an American City, subsequently published by Temple University Press (2011) and listed on the course Bibliography. Professor Nix directs UB's Honors Program, and she is passionate about Baltimore City, where she lives with her family.
Joseph S. Wood is a geographer whose academic work focuses on the North American cultural landscape. He holds degrees in geography from Middlebury College (1968), the University of Vermont (1974) and The Pennsylvania State University (1978). At UB, Joe teaches in history, public affairs, and interdisciplinary studies. As Provost, he leads academic transformation with the goal of making UB one of the great small public and professionally-oriented urban universities in the US. As a part of this effort, he has made it a personal priority to link the university with the City through community engagement by modeling the way: He is the higher education co-chair of the Consortium for Urban Education, a collaborative effort of greater Baltimore higher education institutions with City Schools to enhance the academic achievement of Baltimore's children. He also serves on a civic leadership work group on racial equity hosted by the Aspen Foundation, on the Mayor's Commission to End Homelessness, and on Associated Black Charities advisory groups focused on education and workforce development. Joe and his wife, Diane, a professor at Towson University, live in Baltimore City.
Darien Ripple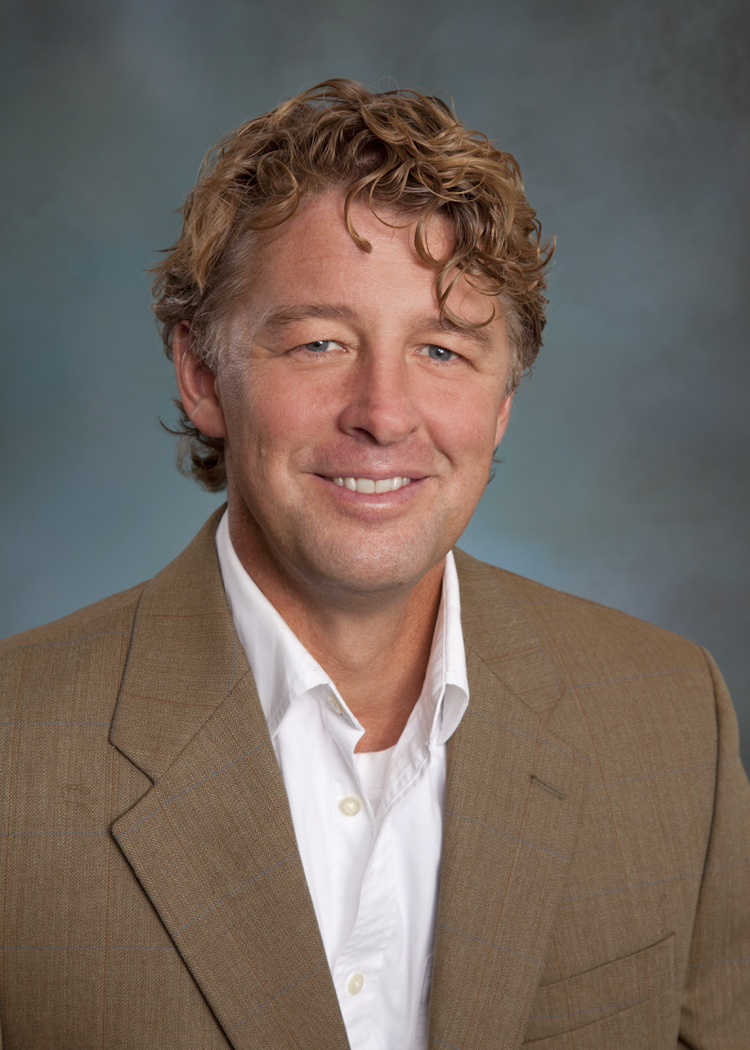 is the Experiential Learning Program Manager at the University of Baltimore where he is responsible for advancing an educational pedagogy that encourages active learning projects involving real world experiences and hands-on learning.  By developing seminars, forums, focus groups, and workshops, Darien both encourages and promotes best practices in the experiential learning environment. Before moving back to his home state of Maryland, Darien was a tenured philosophy faculty member and Director of the Environmental Technology Center at Chandler-Gilbert Community College in Arizona. Darien has a Ph.D. in sustainability education and has received a variety of scholarly grants, including a Fulbright Scholarship to study globalization in Mexico and Belize, Perkin's Work Place grant studying ground water contamination, and Maricopa Institute for Learning Fellowship.