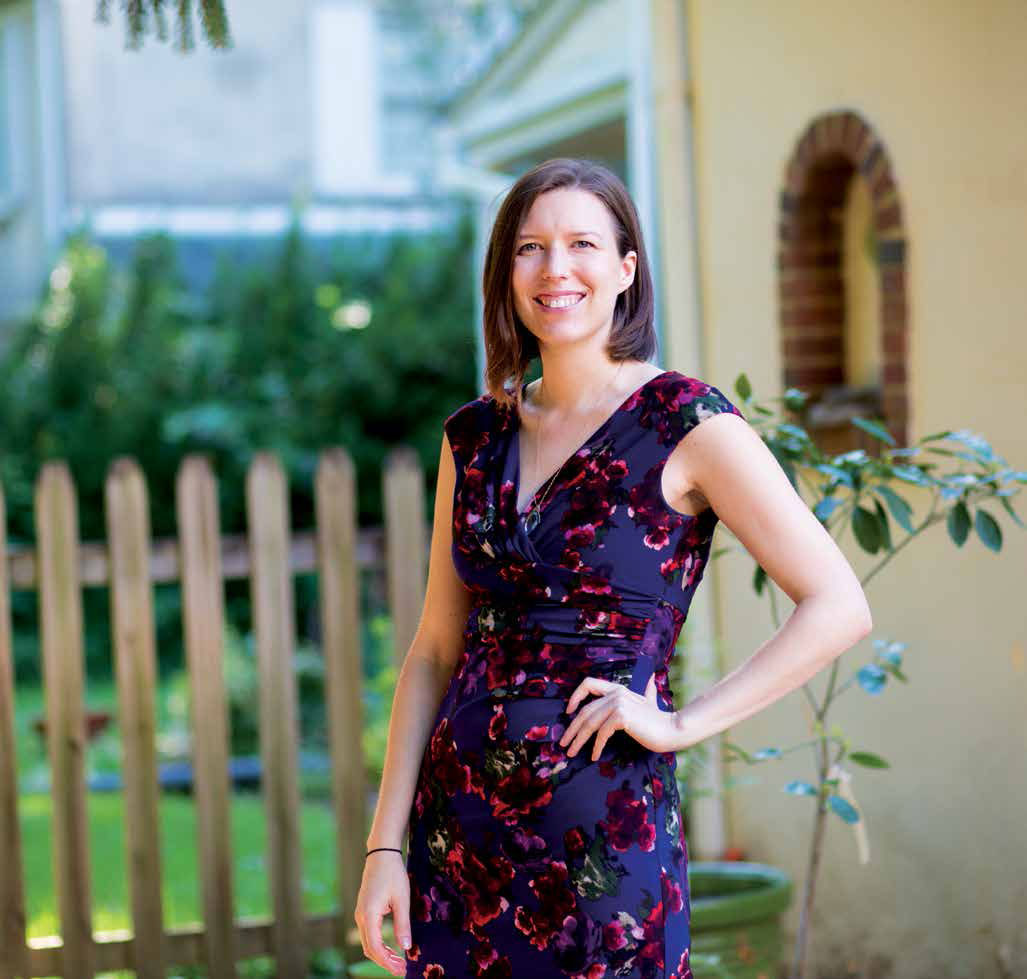 BIO

D.S., University of Baltimore
UMB faculty executive director of the Graduate Research Innovation District (Grid)
One of Baltimore Business Journal's "40 under 40"
The idea for Hosts for Humanity began with the gift of a home-cooked dinner. At
the time, founder Jenny Owens', D.S. '15, newborn son Maximus was in Johns Hopkins Hospital undergoing his third surgery to deal with a condition called congenital diaphragmatic hernia. When he was born, doctors told Owens and her husband Nick that Max had only a 50 percent chance of survival.
"We were terrified new parents, and that generous gesture from a friend was exactly what we needed to feel cared for," Owens recalls.
Soon after, Owens talked with a woman from Tennessee whose grandson was also being treated at Hopkins. "She was staying in a hotel and the baby's parents were living in a small room in the hospital," she says. "I thought about my friend's gift making a difficult time easier, and how hard it must be to be far from home with no support system."
Owens considered the ways housing insecurity and isolation could compound the challenges of a loved one's illness. She wondered, what if people living near hospitals could temporarily host people from out of town?
Hosts for Humanity, now a 501(c)3 nonprofit, connects families and friends of patients with volunteers who offer them accommodations in their homes. Here's how it works: hosts, who live within 60 minutes of the hospital, apply and are vetted before being approved to participate. Those requesting housing pay a suggested donation of $15 per night and receive not only a place to stay but often a listening ear (Owens says many hosts are motivated to offer space because they have also experienced the illness of a loved one).
Although other organizations provide housing services, Owens discovered that the need is much greater than the supply. "Great organizations do this work but they usually have waiting lists," she explains. "Research I saw estimates a need of 1 million nights of medical-related housing per year."
Owens says she drew on experiences from her UB Doctor of Science in Information and Interaction Design program to set up the nonprofit. "The program emphasizes user experience and human centered design, and I've applied skills in those areas to everything from conceptualization to prototyping the website."
Her job as faculty executive director of the Graduate Research Innovation District (Grid) at the University of Maryland, Baltimore, also informs the nonprofit. "The Grid provides entrepreneurial services and education for the university community and Baltimore City-based companies. I support and educate students as they create their own ventures, and feel lucky to be in a vortex of doing good work I care about," Owens explains.
Owens was recently honored by Baltimore Business Journal as one of its "40 under 40," a group of individuals who are making a difference in their workplaces and communities. She believes the Hosts for Humanity model can scale. "We currently have 38 hosts in the greater Baltimore area, and are looking forward to expanding here and into other cities," she says. Since January, the nonprofit has housed 45 people for 269 nights, saving families more than $25,000.
Max is now a thriving two-year-old, and Owens continues to be grateful for his health and the excellent care he received. "The nonprofit has been a healing project for me, coming out of a moment of radical empathy during the roughest time of my life," she says. "Everyone we serve has a powerful story, and my own experience has given me a real energy to be of use."
Paula Novash is managing editor of the magazine.