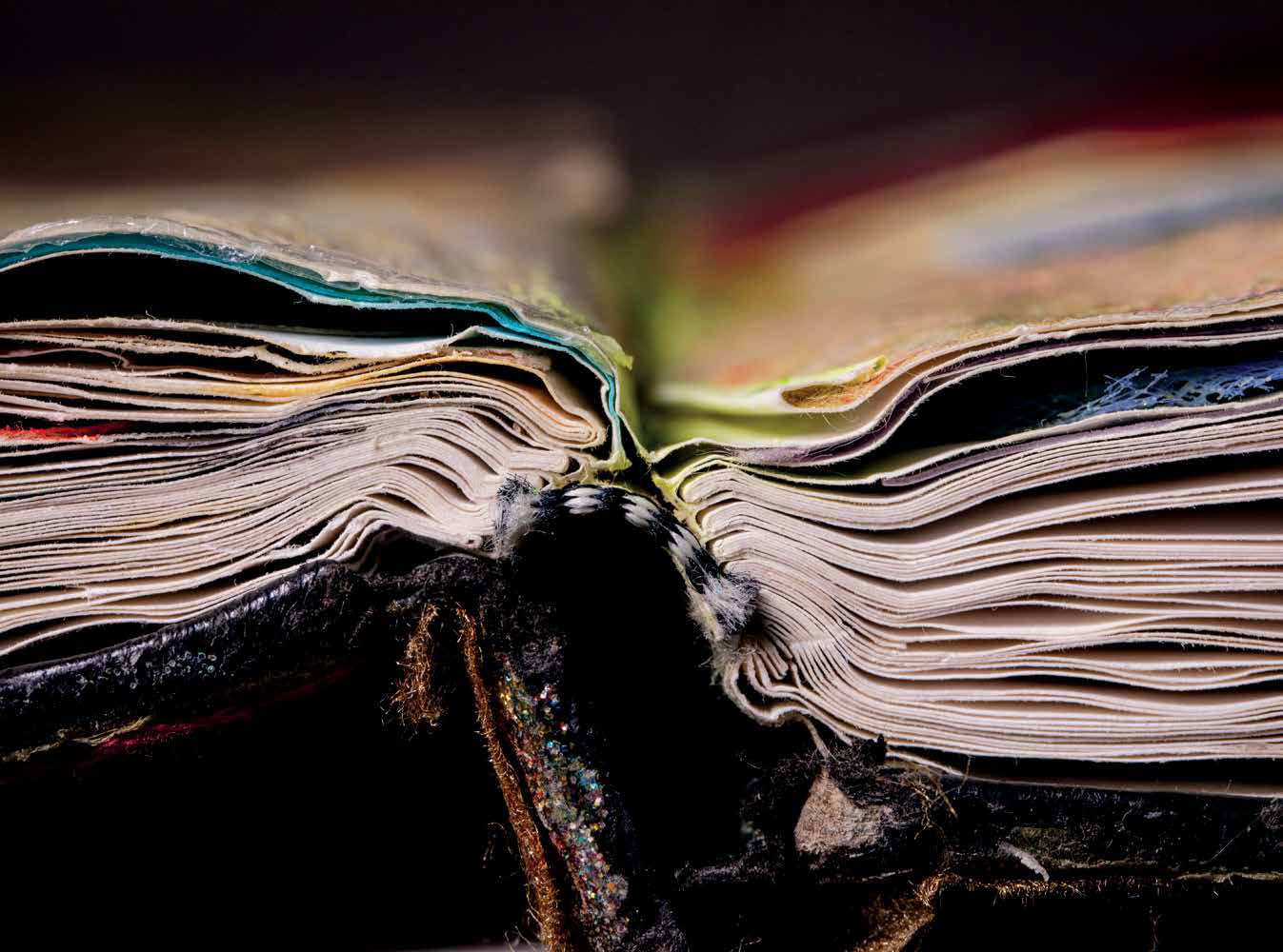 Here we highlight the book art of L. Nef'fahtiti Partlow-Myrick, B.A. '92. An exhibit of works by Partlow-Myrick and Jenny O'Grady, M.F.A. '06, debuted at Baltimore's Hamilton Gallery in September. Their vibrant and playful books are composed of eclectic materials including wood, metal, Sculpey modeling clay and even beans.
The title of the show, DOS-à-DOS, refers to a bookbinding technique featuring two blocks of text bound by one shared spine. The "spine" that connects Partlow-Myrick and O'Grady, they say, is UB's M.F.A. in Creative Writing & Publishing Arts program, where they met and grew into their artistic voices.
View more images from the exhibit.