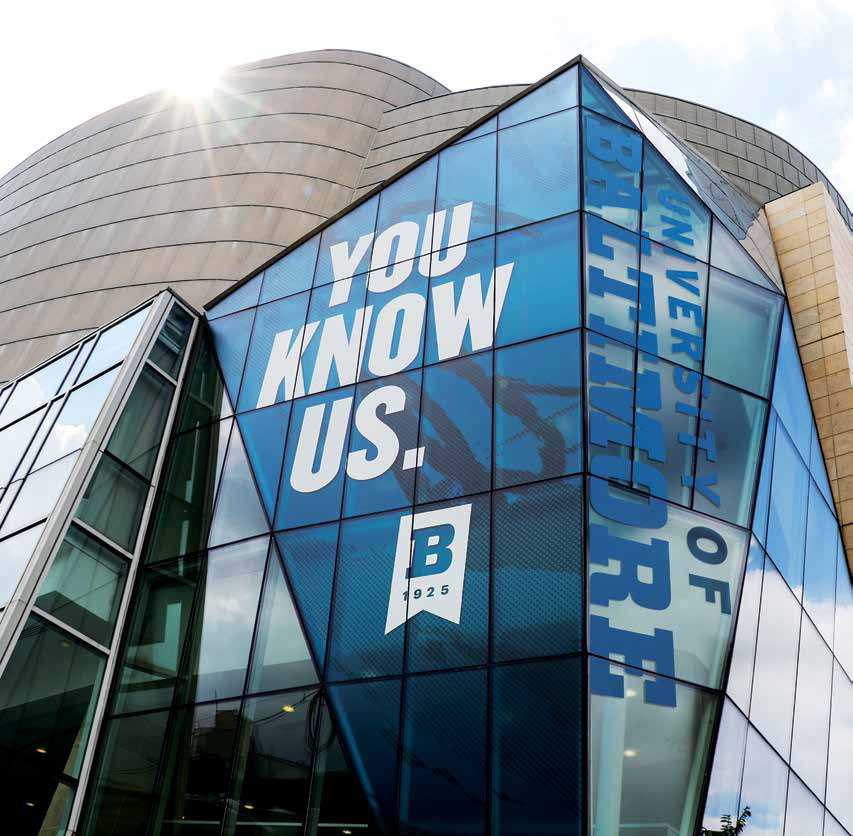 Since 1925, the University of Baltimore has supported students who are dedicated to making a difference and driven to succeed. Our students have gone on to become pillars of the legal community, innovative entrepreneurs, public policy leaders and influencers in the areas of creative writing, design and technology.
For many years the lowercase UB logo was a familiar and inspiring presence in midtown and around the city. But while the heart of our institution hasn't changed, the marketplace for secondary education has become more challenging. University leadership, along with a large team of representatives from our UB community, decided it was time for an updated look to better differentiate us and reflect our history and core values.
UB is still delivering Knowledge That Works to the nontraditional student: the first-generation
college-goer, the career changer, the adult learner. And now we can more confidently communicate our invaluable contributions to the city, state and region.
For more information, access ubalt.edu/brand.