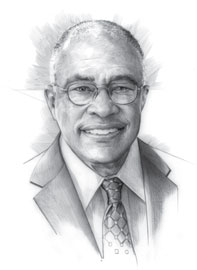 It always feels like a fresh start when classes begin at UB. Whether our students are walking onto campus or logging in to their laptops for the fall, winter or summer session, there's a particular energy in the air. I think of it as the energy of possibility—the feeling that we're all poised to embrace new opportunities.
Most of us can recall times in our lives that felt like a "reboot": when we're moving to a new city, starting a new job or developing new relationships. Sometimes big life changes are motivated by challenging circumstances. But there are also those times when we realize that something about our current situation just doesn't feel right, and we need to move forward.
In this issue of the magazine we highlight some ways UB provides resources and support for people as they make the changes they want in their lives. Our featured programs are giving middle and high school students an early start to college. They're also empowering people to successfully transition from incarceration, and supporting others after traumatic events.
We also focus on women MBAs who are embracing new opportunities in a variety of fields. We're proud that the percentage of women in our MBA program is considerably higher than the national average. We also profile three inspiring alumni changemakers, who are giving back as well as providing inspiration and a helping hand.
Even our campus brand has evolved to better reflect who we are and where we're going. You'll notice that the magazine looks different too, with a refreshed design that complements our new look.
By continuing to equip students and community members with the knowledge and skills they need to succeed, we hope to give them confidence to realize their potential in whatever way is right for them. Each academic session, and every day, we have the choice
to embrace possibilities.
Sincerely,
Kurt L. Schmoke