STATS ON PLASTICS*

1.5 MILLION POUNDS of trash
638,262 plastic bottles
737,025 polystyrene containers
522,603 grocery bags
728,411 chip bags

*Collected by Baltimore's Inner Harbor Water Wheel since 2014
__________________________________________
Everyday plastic products, such as single-use bags and containers, provide a modern convenience yet present a persistent challenge to environmentalists. Professor Terese Thonus recently published an op-ed in the Baltimore Sun in which she discussed the problems that occur from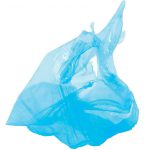 discarded plastic items. Thonus, director of the University Writing Program in the Klein Family School of Communications Design, detailed rising public awareness of the issue as well as how damaging plastic pollution is for waterways and wildlife.
In her piece Thonus noted that since 2014, the Baltimore Inner Harbor Water Wheel (affectionately known as "Mr. Trash Wheel") has collected "1.5 million pounds of trash, including 638,262 plastic bottles, 737,025 polystyrene containers, 522,603 grocery bags and 728,411 chip bags washed down the Jones Falls Watershed."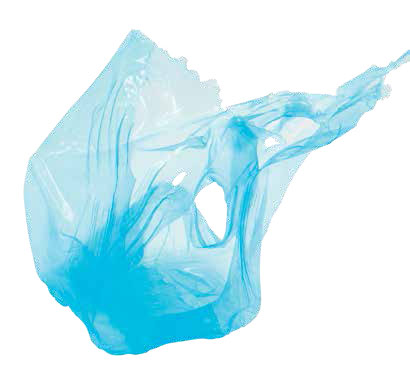 It's a huge amount of trash and a huge problem, says Stanley Kemp, associate professor in UB's Yale Gordon College of Arts and Sciences and director of the Environmental Sustainability and Human Ecology program. Kemp has witnessed firsthand the negative effects of plastics pollution here in Baltimore, especially in the Jones Falls River. "You might think, Jones Falls without clean water is just bad for fish," Kemp reasons. "But quite frankly, do we not all need to drink clean water?"
For the last nine years, Kemp has organized a Jones Fall cleanup as part of UB's community service day. He enjoys it but says, "It's kind of frustrating because plastic just springs anew. Plastic bottles, potato chip bags and granola bar wrappers—you see them over and over again." And those single-use plastic bags are particularly damaging: "They end up all over the place and they wreak havoc. They degrade, and ultimately they get out to the harbor, bay and ocean."
In order to help prepare future generations of environmentally conscious public policy makers, Kemp has designed UB's program to center on the environment, society and the economy; he describes these as three legs of the "Sustainability Tripod." UB's approach is unique, he explains, because it factors in the human population when considering issues of sustainability, and it endeavors to integrate sound science into effective policy.
"Ordinary citizens must get involved to solve this enormous problem." -TERESE THONUS
While there is much work to be done, Kemp expresses cautious optimism about certain initiatives. For instance, Baltimore's City Council recently passed legislation that bans polystyrene (commonly referred to by its trademarked name, styrofoam). "That stuff has got to go," he says. "Even wax paper is better—not great, but at least it will biodegrade."
Thonus agrees that policy change is key. In her article she cites efforts by the city of San Francisco, which since banning the use of plastic bags in 2007 has saved approximately "14 million trees, 12 million barrels of oil and 100,000 marine mammals."
And, she says, the collective effort of individuals can also have lasting positive impact. In her op-ed she provided practical solutions for how everyone can reduce their carbon footprint; she includes small yet significant choices like choosing glass over plastic, bringing reusable bags to stores and committing to recycle. "Environmentalists can only do so much," Thonus notes. "Ordinary citizens must get involved to solve this enormous problem."
Tim Paggi, M.F.A. '15, is a writer based in Baltimore.