Want to enhance your expertise and prepare for new opportunities? Consider a UB certificate program. Whether you are transitioning to a different profession or seeking to advance in your chosen one, certificate programs provide the most up-to-date skills and information in specialty areas.
Each of our four schools offer certificates, with flexible schedules for on-campus and online courses. Visit the UB website to learn more about how these programs can help you stay current in your field, expand your knowledge or discover new areas that interest you.
---
MERRICK SCHOOL OF BUSINESS
Undergraduate Certificate
Accounting
Graduate Certificates
Accounting Fundamentals
Business Valuation
Government Financial Management
Internal Audit Services
Business Fundamentals
Organizational Leadership
SCHOOL OF LAW
Certificate in Estate Planning
Certificate in Family Law
---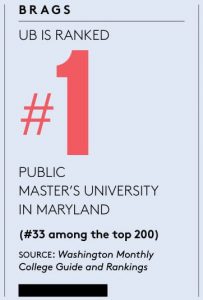 YALE GORDON COLLEGE OF ARTS AND SCIENCES
Undergraduate Certificates
Computer Programming
Cybersecurity
Graduate Certificates
Digital Communication
Digital Media Production
Global Industrial and Organizational Psychology
Professional Counseling Studies
User Experience (UX) Design
COLLEGE OF PUBLIC AFFAIRS
Undergraduate Certificates
Crime Scene Investigation
Forensic Document Analysis
Graduate Certificates
Health Systems Management
Trauma-Informed Certificate
Public Safety Leadership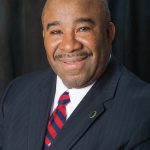 Castell Abner, Jr., CERT '19
I'm a seasoned student and want to learn from the best. In the family law certificate program, almost all of my professors had at least a decade of experience in the field. I thought, what better way to learn than from people who are doing this work every day?
The program takes you through every phase of family law, from preparing all aspects of a case to presenting in front of a judge to the steps for setting up a practice. Having that detailed, specialized knowledge post-JD just confirmed my opinion that UB is where I need to be. Now I'm pursing the certificate in estate planning with the goal of better advocating for clients who are in danger of losing assets.
---
Castell Abner, Jr., LL.M., J.D., MBA, M.S., CERT '19, has had a varied career that includes positions at a Big 8 accounting firm, a Fortune 500 corporation, and as a university professor. He also spent 30 years in Special Enforcement at the U.S. Internal Revenue Service, specializing in tax law. Since his retirement from the public sector, he has served as a consultant in labor law and is doing pro bono work in family law for Maryland Legal Aid.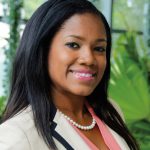 Kiyona Miah, M.P.A. '10, CERT '14
I had planned a career in counseling psychology but changed direction and now work in the public sector. My graduate certificate in strategic management and public accountability systems provided a variety of course offerings to prepare me for a role in project management.
I was impressed with how I was able to immediately implement what I was studying. Plus I had a network of professors and classmates as sounding boards as I grew in my new position and balanced the demands of my courses with working full time. I credit the Certificate program for helping me advance and become a leader in my organization.
---
Kiyona Miah, PMP, CSM, BRMP, M.P.A. '10, CERT '14 is an information technology specialist at the U.S. Census Bureau. She serves as a liaison between different IT divisions and business partners to align services and strategy for the organization. Miah is currently detailed to the U.S. Department of Commerce, serving in a similar role.