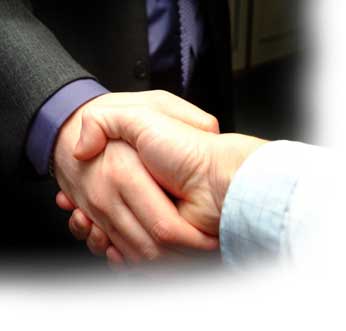 Look up and not down; look forward and not back; look out and not in; and lend a hand.
-E. E. Hale
Hello everyone! I'm Monica Robertson, MSB Real Estate board member and architect.  Over my sixteen-year career I've seen many highs and lows in a profession that is always evolving.  The real estate community in general has experienced one of the most trying economic periods of our generation.  As an architect, I had the unfortunate position of feeling the effects of the credit crunch early.  Given that my area of practice focuses on multi-family housing design, it didn't take long to see developers put their projects on hold, mostly to lack of debt and equity financing sources.  In a typical project, the design process for an apartment building takes around nine months and anywhere from twelve to twenty-four months to complete construction.  I remember thinking to myself that the contractors were going to be in for a big surprise once they finished projects that were already in the pipeline and that I'd need to do some planning with my colleagues for ways to brace for the downturn.  So, I wrote three words down in my notebook: diversity, innovation and courage.
The first word, diversity, reflects my thoughts on good business practice.  In general, it correlates to the old adage of not putting all of your eggs in one basket. With anything in your life I feel this saying holds true.  Be diverse, learn and do many different things.  While my firm has a significant practice designing housing, we also design places to heal, learn and play – hospitals, schools, arenas and many other building types in between. This diversity was like an airbag for us.  As a firm we were able to absorb the crash of the housing market better than some of our competitors.
The second word, innovation, came to mind because I knew we were going to need some new tools in our toolbox to set ourselves apart from our competition.  For the limited work that was in the market, there was downward pressure on our fees and upward expectation of better and more efficient designs.  Given that less money was available, we had to design smaller and smarter, capitalizing on well-organized floor plans.  The developers were rewriting their proformas based on new unit mixes, trending toward more studio and one-bedroom units, and increased density.  All signs were pointing to urban, transit-oriented sites with efficient unit plans and amazing resident amenities.  Looking back, I can truly say that some of our best multifamily designs were born in this recession.
The third word, courage, reflected my fear at that time of not knowing what was to lie ahead and knowing that I would need to find courage in times of challenge.  There are many things in life that will require you to be courageous.  If you do not have it, find it.  How? Empower yourself with knowledge and self-confidence.  UB is full of learning and networking opportunities. Ask yourself what interests you most in real estate, find purpose and direction. Absorb as much as you can while you are in school.  As your knowledge base increases, so will your self-confidence.  This will give you courage to move forward and not look back.
Today, my firm is busier than ever.  In nine months, I know that the contractors will be smiling again.  While we may not be out of the woods, the world is looking great out my window. Embrace diversity, be innovative, have courage and you will succeed.

Monica A. Robertson is AIA,  LEED, and  AP certified and a Principal and Vice President, Hord Coplan Macht, Inc. She is also a member of the UB Real Estate Advisory Board.