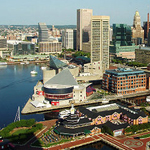 Over the past several years there has been much debate about where we should grow in Maryland.  Although we have been discussing this issue since Gov. William Donald Schaefer created the Economic Growth, Resource Protection, and Planning Commission in 1992 (yes, 20 years ago), the conversation became much more interesting when the Maryland Department of Planning published the first draft of PlanMaryland in 2011. I have participated in many of these discussions throughout my 26-year career in the real estate consulting business, and I hope to continue to participate for years to come. But the real burden of addressing this important question will fall on the young professionals who are entering the workforce over the next few years. These future leaders would do well to understand the past and be prepared to address the issues inherent in encouraging growth in order to succeed.
In my opinion, there are three separate, but interrelated aspects of our past growth patterns that must be part of the conversation about future growth patterns, and how to manage them.  They are market demand, regulatory requirements, and the politics of land use. Each of these topics deserves a more complete explanation than is available here, but a short description may be helpful.
Market demand includes not only what people want—a bigger house, a yard for the kids, shopping and other amenities that are nearby, offices close to home, and possibly a stronger sense of place—but also what people don't want. That "no thanks" list is no surprise—it includes bad schools, high taxes, crime, longer commutes, and isolation from neighbors. But the young real estate professional needs to remember that on both sides of the ledger, the market is in charge: builders and developers (including all land uses, i.e., office/employment, retail, and residential) build to meet that market, they do not create it.
In addition market demands, regulatory requirements dramatically affect how we grow. Like any business, development will seek the path of least resistance between what they can provide and where.  The most specific example of this element is Adequate Public Facilities Ordinances (APFO's).  If it is more cost effective (considering time and money) to build in a greenfield because it is more cost effective to make schools, roads, sewer, and water improvements, then that is where development will occur.
A mentor once told me that land use is politics. County and city council members are actively involved in land use decisions–from comprehensive rezoning to reviewing individual site plan applications. Political cycles occur frequently; pro-growth or anti-growth councils can come and go. Our politicians have many demands on their shoulders, including listening to developers, environmental groups, and community groups on where development should occur, and what it should be.
Over and over again, I have seen these three elements collide, sometimes violently. They seldom work together. We cannot expect that a regulatory change will compel an evolution in market demands or political realities. And it's not realistic to believe that a political initiative will change the market or result in regulatory changes. The three are interwoven.
Our future leaders in the development industry (public and private sector, developers, builders, planners, politicians, community activists, environmental advocates, and so on) must  collaborate to make sure that the elements work together effectively. This is not meant to pass the buck; it is a realization that those who are entering the profession in the next five years have an opportunity to change the dynamic. These professionals are part of a different market. They have not been engaged in the dialogue (and sometimes the battle) that has occurred over the last three decades. They can approach the discussion with a relatively unbiased perspective.
Our educational institutions have both the opportunity and responsibility to foster this discussion. I cannot think of a better place to begin the dialogue than in an academic setting where a variety of viewpoints can be aired without alienating a specific voice. The questions about what we are doing, what has worked and what has not, and how things can change should be considered, with the goal of crafting ideas for change. It's a challenge, but well worth the effort. I am confident that our institutions and future leaders will "move the needle" significantly.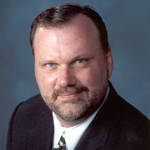 Sean Davis, RLA, is a principal with Morris & Ritchie Associates, Inc., a multi-disciplinary architecture, engineering and planning firm with offices throughout the mid-Atlantic.