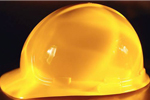 History doesn't repeat itself, but it does rhyme. – Mark Twain
Construction and real estate. Two disciplines that have been mutually dependent on each other for centuries.  In spite of this, the construction and real estate professions mutually tolerate each other through the development process from design to finished product.  This traditional development process, as it has evolved, has been described as the only industry where different companies willingly go into business with the sole purpose of arguing with each other for years to deliver a product that the customer actually wants, at a price it can afford.
It doesn't matter if you buy and sell, own and maintain, or develop, real estate needs construction services to survive and vice-versa.  For new development, it is a fact that 70-75 percent of any project's total cost is construction (material, labor, and management).
In the aftermath of the great recession, developers and owners are looking for ways to cut costs without diminishing quality.  Likewise, contractors are taking more risks involved with design, and financing while working with other disciplines to mitigate cost and expedite project deliveries.
Like all previous boom and bust economic cycles, history shows us that in recovery periods, industry adapts through innovation.  Recessionary periods force practitioners to stop and look at how they are doing things and reevaluate their business practices.  The innovation and technological revolution is now unfolding in the construction industry. Technologies such as Building Information Modeling (BIM/3D modeling), prefab and modular are fundamentally changing the way the construction industry conducts business.  The Great Recession was the catalyst for that change. When construction development came to a screeching halt, it became an "adapt or die" environment.  These technologies allow construction companies to streamline processes, find cost efficiencies, identify problems much earlier and deliver their products better, cheaper, faster, and stronger.  Both construction and real estate will continue to be effected by this technological revolution, causing a greater need to understand the other's practices.
The Maryland Center for Construction Education and Innovation (MCCEI),  just completed a ground breaking construction industry report titled, "The Critical Path: Positioning Maryland as an Innovation Leader in the Global Construction Industry." We interviewed 126 built environment professionals including developers, general contractors, and property managers and asked their opinions on the future of the construction industry from a technology and business planning standpoint.  From these interviews, MCCEI identified emerging trends in the construction industry, and many of them reflect the dependence between construction and real estate.
When we asked participants what they thought the biggest change to the construction industry would be through 2020, the top responses were:
1)      Integration and adaptation of BIM and new construction technologies.
2)      A different business approach beyond design-bid-build
3)      A rapidly expanding need for a highly educated workforce.
Let's examine these a little closer.
Technological advances are reducing development costs, shortening schedules, and improving operational efficiencies.  Buildings are becoming dynamic, highly energy efficient, and more environmentally friendly.
For decades, the traditional development approach has been design-bid-build.  We are now seeing more in the way of alternative delivery methods such as public private partnerships.  The disciplines between design, development, and construction are blending versus the separation that is inherent with design-bid-build. (AKA: the triangle of argument.)
The construction workforce is rapidly aging and will be affected by massive waves of retirements in the coming years.  Coupled with that, the Great Recession swept out many of the younger players and deterred many others from pursuing careers in this business. Therefore, there is very little in the workforce pipeline.
What does this mean: Opportunity
From our findings in The Critical Path, the business of construction is going to need a highly educated workforce that is tech savvy, and understands all aspects of the built environment.
The state of Maryland is very fortunate to have top ranked educational facilities. UB is now offering an articulation between many of Maryland's community college construction management programs and the UB REED bachelor's degree program.  Construction managers are in high demand, and the articulations into the REED program will offer the built environment the very professionals that it is going to need in the future; professionals that understand both sides of the business.
Development, acquisition/disposition, portfolio management, construction, renovation and maintenance, are all inter-related and mutually dependent professions.  The technical revolution is here in an industry that has avoided change until it had to.  This same revolution has occurred in other previously labor intensive sectors like manufacturing, ship building, textiles and agriculture.  Now it is Construction's turn.
As a student or prospective student in the UB REED program, you have an opportunity to participate in a unique learning experience in Maryland.  There are very few undergraduate real estate programs throughout the country and even less that combine construction with real estate.  Contrary to that, as technology evolves, traditional industry division lines blur and business changes, REED graduates have the potential to be highly desired.   The arc of history is now writing its rhyme with construction and real estate and the question becomes "will you be ready for it."
For more information about The Critical Path, please visit our website, www.mccei.org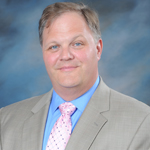 Robert M. Aydukovic is an advisory board member of UB's Real Estate program and president of the Maryland Center for Construction Education and Innovation (MCCEI). MCCEI is an industry-driven nonprofit organization based at Towson University that serves as a resource for construction related education and training, and connects the industry to latest trends and transformative technologies.