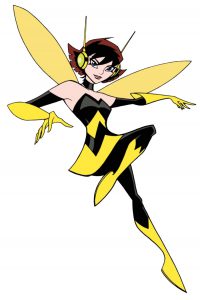 When Chris Ceary, M.S. '17, wanted to help their young niece to enjoy reading, their mind turned first to a personal passion: comic books. The idea would open a new direction in Ceary's career and also give them an opportunity to help improve diversity and inclusion within the multi-billion dollar comics industry.
While reviewing comic options for young people, Ceary, who was then teaching psychology at Johns Hopkins University, discovered some with surprisingly good mental health representation and shared examples on Twitter. Their posts and credentials caught the eye of Marvel author Jeremy Whitley.
"They always tell you how important networking is, and as a student you're always like okay, sure," Ceary jokes. "But it is! Sometimes you even do it without realizing!"
Whitley was working on the upcoming issue of Unstoppable Wasp. A major Marvel property, the Wasp comic tackles subjects like bipolar disorder. Whitley asked if Ceary would be willing to join the Marvel team as a consultant.
Ceary was intrigued; they had noticed past portrayals of mental illness in comics that were insensitive and inaccurate. Evil-doers and villains, for example, struggle with afflictions such as schizophrenia or manic depression. Ceary points out that this is a stigma. "Individuals with mental illness are far more likely to be victims of crime than to commit them," they say. "They're the ones who need protecting."
Whitley sent Ceary some scripts. "When reading them, I took out the manual we use to diagnose these disorders and made sure to point out what real symptoms were missing," they explain. And since teenagers were reading the comic, Ceary wanted to make sure it was helpful. They say, "I wanted it to be accurate and character-driven, and not cause harm or be a dangerous misrepresentation. What came out was an absolutely gorgeous final product."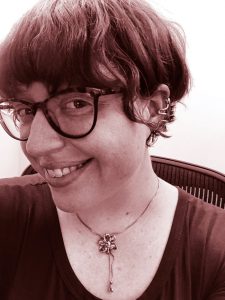 After the series received praise, Ceary was invited to do more collaborations. These included additional work with Whitley as well as new projects under the Marvel umbrella, such as a Young Adult novel that features therapy sessions. "A lot of times in comics and movies, therapy is very dramatic," says Ceary. "Think Good Will Hunting, with lots of hugging and tears. But in actuality, it's usually a lot subtler."
" A lot of times in comics and movies, therapy is very dramatic. Think Good Will Hunting,with lots of hugging and tears. But in actuality, it's usually a lot subtler."
Better representation of mental health is just one piece within the broader effort of making comics more equitable, Ceary says. Companies like Marvel are making concerted efforts to include well-written characters of diverse races, genders and sexual orientation. Ceary says this is of great importance for audiences: "We need to see ourselves. In diversity, in mental health, in any part that makes us who we are, it feels good to see yourself in characters."Currently, Ceary is studying at Indiana University of Pennsylvania, doing research focusing on queer identity and asexuality. But they still spend plenty of time in the comics world, in their work, as a fan and also as a podcaster. Their podcast Gotham Outsiders, co-hosted with current UBalt student TJ Finecey, has also featured the University's Batman scholar-in-residence, professor Steven Leyva, M.F.A. '12.
Representation matters not only for those in underrepresented groups, notes Ceary, but for individuals who do not identify that way as well. "Research suggests that reading or watching movies about people different from us measurably increases our empathy," they say. "When we watch Black Panther or we watch Captain Marvel, it's fun, but we also identify with the characters. Then that affects how we see others."
In addition to freelancing for the magazine, Tim Paggi, M.F.A. '15, is database manager and grants administrator at the Enoch Pratt Free Library.