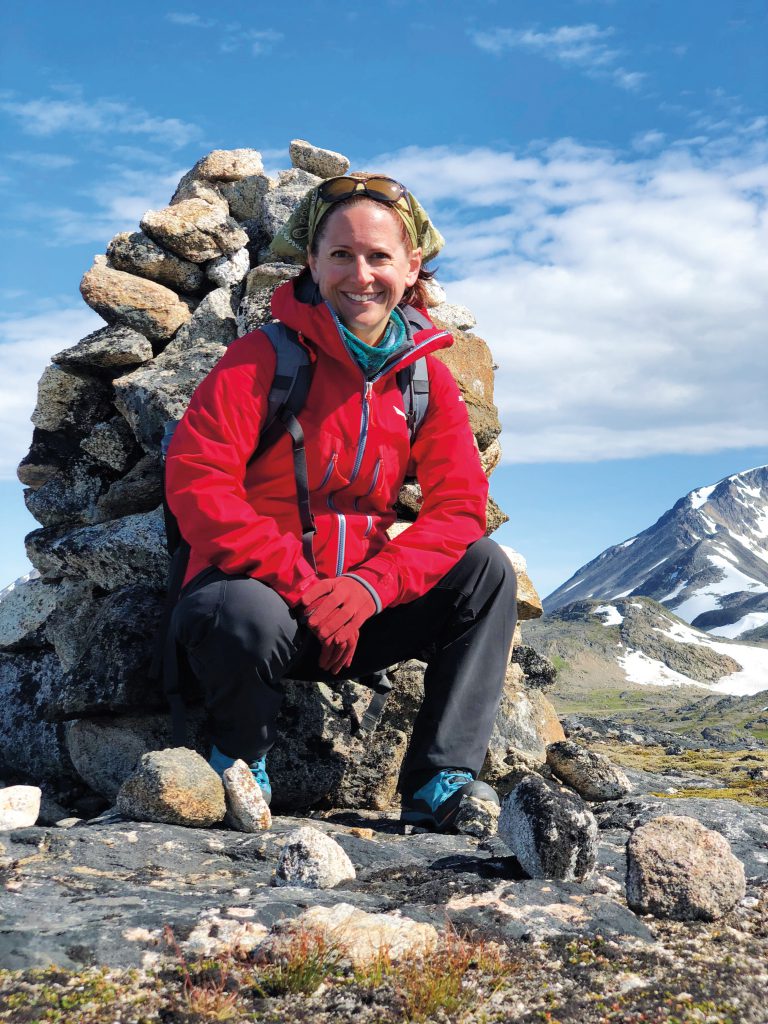 BIO

MBA, University of Baltimore

Chief of Staff, Commerce




CPU Team, Microsoft

Board Secretary and




Director of GEaR

Global Adventurer
Whether she is mushing a team of huskies in Alaska, speeding down the track at 150 mph at drag racing school or figuring out how to bathe in a bucket in a remote village in Greenland, Christie Fisher, MBA '06, makes the most of her time away from her corporate executive position.
Fisher has a history of forging her own path. A native of the Seattle area, she was a pioneer in the world of online MBAs, enrolling in the University of Baltimore's program in 2004 when online degrees were not as widely known or respected. She knew that earning a business degree would open up doors in her career, but says "I didn't want to go get an MBA to become a high-finance Wall Street-type of person. I was looking to build my business acumen, find ways to give back, those kinds of things." During her second year at UB, Fisher was hired by Microsoft.
For conferences and to conduct trainings, Fisher traveled to such exotic places as Thailand, the south of France, Ireland and Prague. "That really started in me the desire to explore and have adventures," she says. After a couple of beach vacations in Hawaii and Mexico, "I realized I'm much more of an adventurous traveler, and to travel with purpose is even better." With that goal in mind, she planned a trip to Scotland and Iceland for her 40th birthday.
In Iceland, Fisher made a fateful connection: she met a team of explorers with an organization called Global Exploration and Recovery (GEaR), who were traveling to Greenland to find the remains of three WWII servicemen who had disappeared in 1942. (The amazing story of the U.S. military cargo plane crash, followed by the subsequent crashes of two other planes sent on rescue missions, was the subject of the bestselling book, Frozen in Time, by Mitchell Zuckoff.) Several search missions have attempted to find the final crash site; all have failed so far.
 Fisher thought, "I wish I could be a part of something like that." In fact, she was ideally positioned to do so. "Microsoft has this amazing commitment to philanthropy and giving back," she explains. The company provides support to employees who volunteer time or donate money to nonprofits.
The first order of business was finding out if GEaR was a nonprofit. They were not, but expressed interest. "I thought, 'Well, here's my in,'" says Fisher. Armed with her MBA skills, she had created a 501(C)3 at the barn where she rides horses. She offered to help turn GEaR into a nonprofit. Over the next few years, Fisher's role grew from informal business consultant to include fundraising and
expedition planning.
Last summer, Fisher accompanied the GEaR team on a second expedition to Greenland, where she coordinated basecamp operations and communications. During the three-week trip, Fisher lived with a local family in a small Inuit village with a population of 250. As part of her preparation, she traveled to Alaska for a two-person overnight mushing expedition to acclimate herself to the cold and solitude.
Once in Greenland, Fisher found her biggest challenges included trying to buy cold medicine when she couldn't speak or read Greenlandic, hiking while avoiding polar bears and figuring out how to bathe in a house with no running water. While the GEaR expedition did not uncover the WWII wreckage, it was a success in other ways. Through social media, Fisher connected with a teacher in the Wisconsin hometown of one of the missing men, and later traveled to the school to give students her firsthand account of the expedition. Fisher also wrote three articles about her experience for her local paper.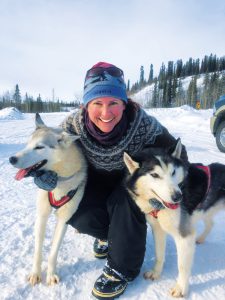 She also came back with stronger leadership skills. "I find that I can be a better leader for my organization by taking those breaks and learning about myself in very different circumstances," she says. "There is something universal about leadership, whether you're doing it in Alaska or in Greenland or in the boardroom. And I think the more varied your experiences are with developing your own leadership style, the more effective you are."
Abigail Green, M.A. '01, is a writer based in Baltimore.
Read additional articles Christie wrote about her adventures.