Meet the "Bees on Skis," a group of University of Baltimore alums—all former members of the lacrosse team—who have stayed in touch for over four decades. Though the group hadn't been together as a whole for over 10 years—and some hadn't strapped on skis in over 20—they reconnected in person this past March to reminisce about their days as UBalt students and make new memories together.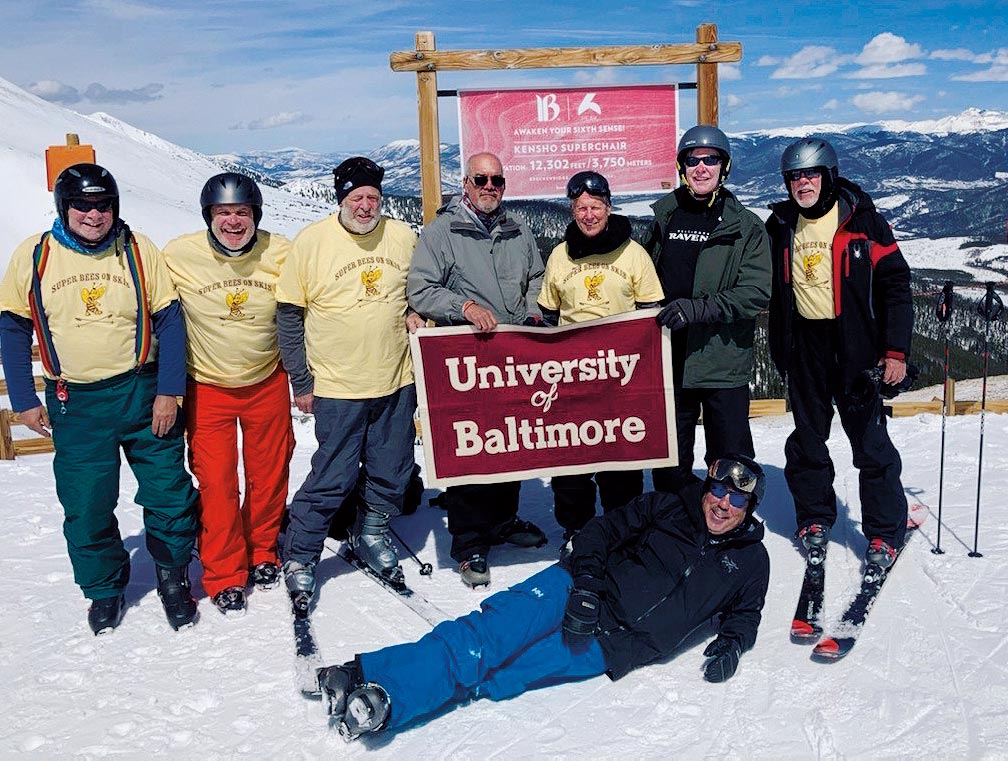 Keeping in touch with UBalt brings you one step closer to connecting (and reconnecting) with each other, and the Office of Alumni Relations is here to help! Email
alumni@ubalt.edu
or visit
ubalt.org/alumni
to:
submit a class note online to share your personal and professional successes
update your contact information and sign up for emails to get notices for events and reunions
grow your business and professional network by listing in our Alumni Business Directory
sign up for volunteer opportunities to support and mentor future UBalt alums.