B is for Book List
Looking for your next great read? We've got you dust-covered with a list of all the latest and greatest by UBalt authors from the past year.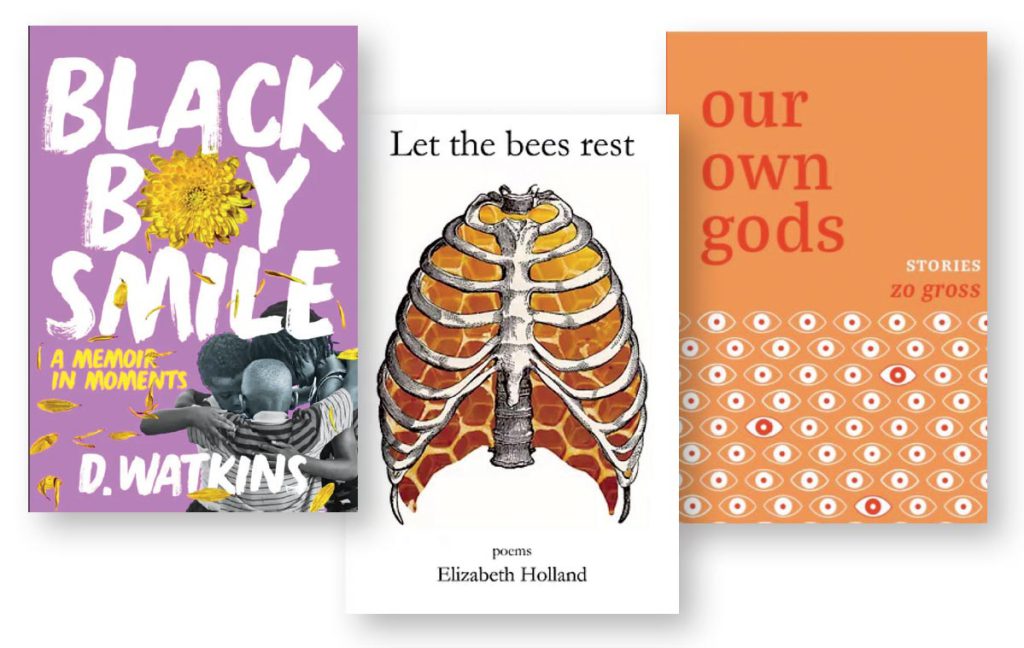 The 2022 Book List includes literary works across a variety of genres from alums and faculty, like Black Boy Smile: A Memoir in Moments by D. Watkins, B.A. '09, M.F.A. '14; Let the Bees Rest, poems by Elizabeth Holland, M.F.A. '22; and Our Own Gods, stories by Zo Gross, M.F.A. '22. 
If you are an author in the UBalt community (alumni, faculty, staff and student) and released a traditionally published literary work in any genre, or a self-published title (including thesis books) between July 1, 2021 and June 30, 2022, and would like to be included in our digital 2022 Book List, email your submission to alumni@ubalt.edu. We will also accept submissions for anthologies in which your work appeared.
Hiding in the Walls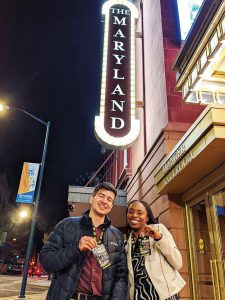 Independent film maker David Sebastiao, B.A. '16, M.A. '21, and his project partner, Angel King Wilson, M.F.A. '19, recently won the "Gaia Prize for Environmental Filmmaking" from the Middlebury New Filmmakers Festival for Hiding in the Walls—a documentary covering the untold stories of Baltimore's lead poisoning epidemic.
The film presents a unique opportunity for audiences to confront one of Baltimore's most persistent issues through the stories and voices of those most affected. The documentary also features interviews with UBalt alumnus and professor D. Watkins, B.A. '09, M.F.A. '14. 
Hiding in the Walls is currently being distributed to educational institutions and libraries through Video Project, and will be available to the public through select streaming services in 2023. Learn more at www.hidinginthewalls.com.