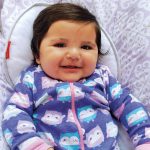 Jessica Maimon, B.S. '02, MBA '04 is happy to announce the birth of her third child, a daughter, Luna Olivia Maimon, on April 2, 2019. Welcoming Luna to the family are proud grandfather Alan S. Weisman, B.S. '71, M.A. '91, and aunt Lisa N. Zajdel, B.S. '05, M.S. '07.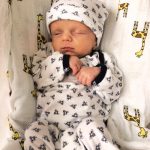 Christina Watts,
MBA '03 welcomed a son,
Logan Christopher Watts, on January 16, 2019.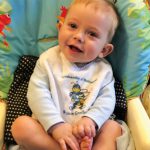 Jana Baird Wiener, J.D. '05, husband Scott, and big brother SJ welcomed their newest addition, Tyler, to the family in March 2018.
Let us know when your little one arrives, and we'll send you a Baby Bee bib. Share the buzz at 410.837.6131 or alumni@ubalt.edu.