BY EMILY HALNON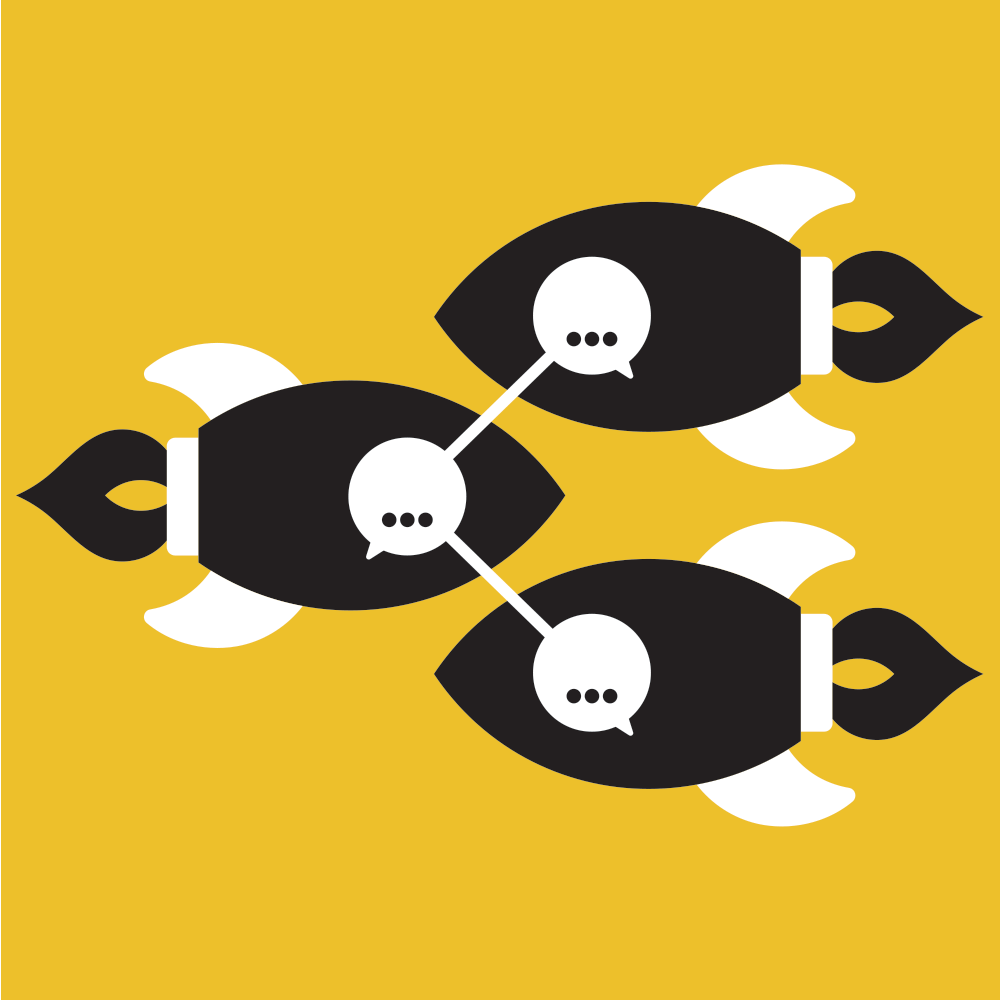 Early on in her career, Courtney Rhodes, M.A. '02, only had male mentors. While they taught her valuable professional lessons in marketing and communications, something was missing. They didn't understand the nuances of being a woman in the workplace, or how gender identity can impact one's ability to adopt and practice certain soft skills. "I wanted someone who could relate to my experience," she says.
When she co-founded C&D | The Agency—a management, marketing and media agency that specializes in business and entertainment—she decided it would be driven by a team of women who had the professional capacity and lived experience to help fellow businesswomen excel in their careers. Her approach is a promising one because it integrates one of the most vital components of mentorship: connection.
"Connection is valuable to so many of us," explains Llatetra Brown Esters, The University of Baltimore's dean of students, who oversees the UBalt Connects Mentorship Program.
Esters explains that it's critical for people to feel connected to their mentor for the relationship to succeed and thrive, whether that's through similar backgrounds, interests or goals—like being another woman in marketing and business. "Identifying points where the right mentor can engage and connect with someone makes a huge difference," she says.
"I want women to feel brave enough to go after big projects and big dreams—and to realize it's OK to learn and grow together along the way."
COURTNEY RHODES
Which is exactly what Rhodes aims to do. "I look at mentorship as a partnership," she says.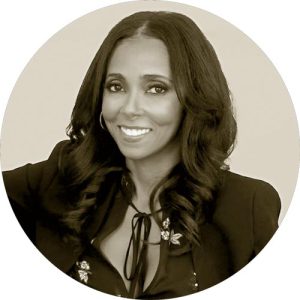 Through her role as the agency's co-founder and director of marketing and media relations, she empowers women to thrive in their careers, be their most authentic selves, and embrace a fulfilling balance between work, family and their personal lives. And she gets to do it as a female mentor who strives to model unapologetic ambition, authenticity and courage, alongside soft and nurturing leadership.
"One of the most important things I want to foster is a culture where women feel comfortable making mistakes," Rhodes says. "I want women to feel brave enough to go after big projects and big dreams—and to realize it's OK to learn and grow together along the way."
Rhodes's commitment to mentoring women mirrors a theme among a number of University of Baltimore alumni entrepreneurs who have gone on to become professional coaches and mentors. They've launched businesses that integrate the personal philosophies that they've realized have been critical in their own lives and careers—and they look to connect with others who can benefit from their expertise and shared experience.
Take Sarah Magida, M.A. '14, for example, who started Firefly Life Coaching to empower artists to work and live with more courage and comfort. Magida worked with a life coach in her own career as an artist and says she discovered firsthand how much artists can grow when they invest in themselves.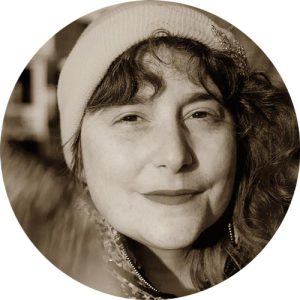 "Working with a life coach myself benefited my self-esteem and my confidence, and allowed me to grow tremendously as I became a really active participant in my own life and business," she says.
Her life coach helped her redefine success. She realized that certain awards and big sales did not define her worth as an artist—or as a person—which completely changed how she ran her business. She was able to double-down on making the art she wanted to make and connecting with the customers who would appreciate it. Magida works primarily in fiber arts—painting, quilting, embroidery, tufting, installation art and natural dyes—and even has her own dye garden in her yard.
"A coach really helped me expand what it means to be successful," says Magida.
She's integrated the lessons she learned about life and business into her own coaching, so she can empower artists to foster success in their businesses and also to feel grounded in their own unique talent and art.
"Artists tend to be more sensitive people," she says. "It can be really hard for them to get a business going and see it as a valid life choice."
Magida works with artists on a lot of the same internal work that she did, like knowing their worth, setting boundaries, prioritizing self-care, persisting through failure and working through limiting beliefs. And, she helps them develop more tangible business skills that aren't included in the curriculum at most art schools, like social media marketing and branding.
Like Rhodes, Magida leverages her own experience to help her mentees succeed in their own businesses. That ability to connect is what can lead to transformational change, according to Esters.
"When we consider our journeys, professionally and personally, we can identify people who we think are the right mentors and engage with them," she says.
"Building those relationships is key—we thrive on knowing that there are people who are there to support us, move us along and encourage our success."
RELATIONSHIP GOALS
Jessi LaCosta, M.A. '97, also built a business heavily influenced by personal experience that she uses to help others succeed. Her company BlueRio—a coaching, training and consulting group—aims to help leaders maximize their potential and cultivate resiliency so they can improve their communities, organizations and the world.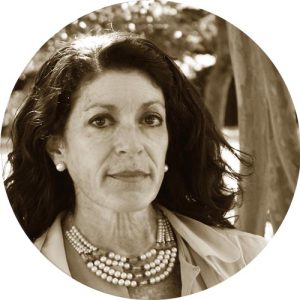 A few years after she launched BlueRio, LaCosta heard about a certification program in relational neuroscience, which is an interdisciplinary study of how relationships impact brain development and function. The potential of this approach immediately stood out to her, particularly as the survivor of an assault. LaCosta was carjacked at gunpoint when she was 16 years old. Through her program, she discovered the principles of this methodology—alongside a trauma-informed recovery—were what helped her move forward after that experience.
"Through relational neuroscience, I experienced first-hand the human capacity to heal and grow," she says.
LaCosta had already integrated conflict resolution and mediation into her work because she believed they were valuable tools to help her engage with a diverse group of clients. And she saw the relational neuroscience program as an opportunity to integrate another layer of insight—and connection—into her coaching.
Many of her clients were dealing with heavy stress, depression, anxiety and other emotions that were affect-ing them not just as leaders, but as people. LaCosta suspected they could also benefit from a more compassionate, empathetic, trauma-informed approach to leadership and resiliency. "The world is so topsy-turvy and so many people feel pressure and conflict, but don't know how to deal with it," she says.
After earning her certificate from the program, LaCosta adopted a more holistic approach to helping her clients manage their uncertainties and challenges. This helps them reach their full potential, not just in offices and boardrooms, but also in their homes and communities.
"I've developed a strategy that brings humanity into my coaching, without sacrificing the tactical, data-driven, visionary parts of leadership training," she says.
Developing a strategy that integrates connection has made a huge difference in LaCosta's business, and in her ability to help others grow and thrive.
"That was a gamechanger for me, really being able to marry strategy with empathy and compassion," she says. "You don't have to divide strategy or business action plans from any sense of humanity or compassion for the people that you work with."
Emily Halnon is a freelance writer based in Eugene, Oregon.