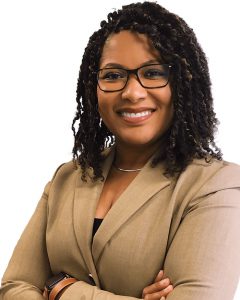 Designers shape our world and our view of it. Whether they are presenting a product, a brand or company, or a cause or social message, they are telling a story. And that story has the power to persuade us, connect us and inform us so that we engage, learn and even take action in ways that can change our society.
UBalt alumni are moving the design universe forward. Reece Quiñones, M.F.A. '12, sees design as a positive force in a challenging time. Quiñones, senior vice president and creative director of The Hatcher Group, says that during 2020 she noticed many creatives "wanting to do something for the community. We're facing large issues that involve our core values. It's a time to take a good look at ourselves and how we're displaying those values, or keeping them quiet."
" You can't design what you don't know about, so it's vital to listen and be open-minded. That helps us create inspired and inclusive solutions."
In her more than 25 years of experience in product development, publishing, web/user-experience, advertising, and marketing, Quiñones has learned the value of remaining curious. "You can't design what you don't know about, so it's vital to listen and be open-minded," she says. "That helps us create inspired and inclusive solutions."
Quiñones has also taught design at George Mason University since 2008. "Mentoring is the best way to change the world," she says. "I tell my students that they have powerful voices they can use to speak up for those who have not been heard. If they are intentional about the ways they want to bring about change—in democracy, education, mental health, public health—they can capture hearts and minds."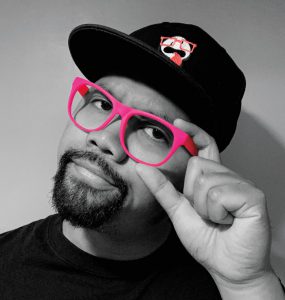 Business owner Ned Gonzalez, B.S. '13, M.A. '19, has become an advocate for different voices and individuality in the design world. During his job searches, "I kept hearing that my portfolio was great, but I didn't feel comfortable in the work environment," he recalls. "I found that some jobs want to formulate you into something you're not. I wanted to create a culture and community based on accepting who you are."
Last year Gonzalez founded the multimedia studio Nerdcore Studio LLC, based in Hampden. The Nerdcore team focuses on graphic and web design, game development, photography, animation and videography services.
"Businesses don't always know how to tell their story and share what will make us gravitate to them," says Gonzalez. "We want to help them bring awareness to their core communities in a way that's authentic."
It's important to believe in yourself and your ambitions, he continues. "There were times when I felt like I wasn't good enough and doubted my capabilities," he recalls. "During my time at UBalt, I met passionate people with interesting stories and experiences. They have become my biggest supporters and more importantly, my friends. They have given me the strength and confidence to follow my ambitions."
Paula Novash is managing editor of the magazine.