BY EMILY HALNON
ILLUSTRATIONS BY GUILIO BONASERA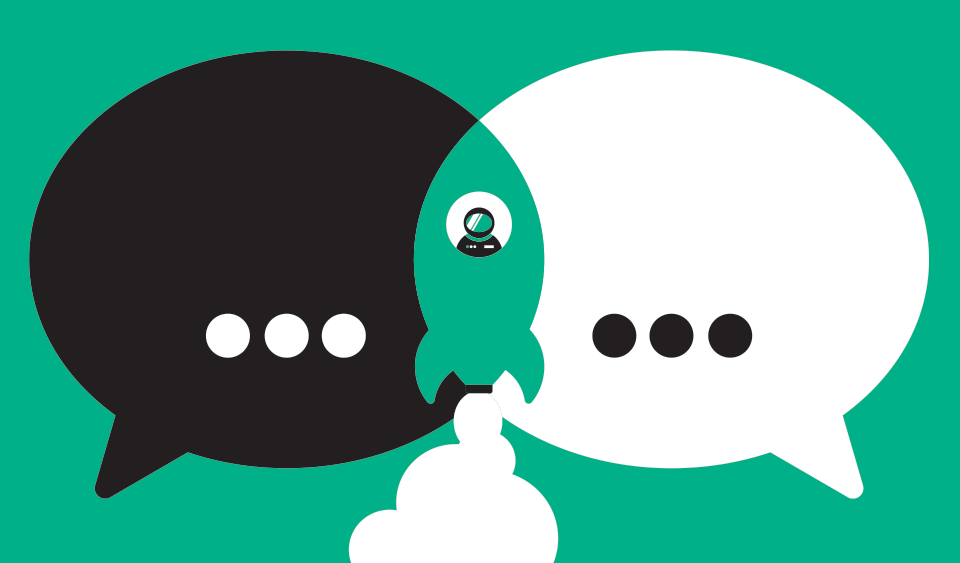 The University of Baltimore has graduated and employed a deep roster of leaders, each who have dedicated their life's work to advancing their causes, strengthening their organizations, and improving their communities. These public servants, media executives, nonprofit heads, government officials, union organizers and educators have worked in the trenches for years, growing professionally and personally, collecting a wealth of insight and experience to share.
To celebrate their remarkable achievements—and to inspire future leaders—we asked leaders from the UBalt community to share stories, lessons and advice about leadership. Every single one of these conversations was moving, informative and jam-packed with insightful reflections on their experiences—and we think you'll find their words of wisdom as inspiring as we did.
ALVIN VINCENT JR., M.P.A. '02
Executive Director, Actors' Equity Association
When Al Vincent started the Master of Public Administration program at The University of Baltimore, he was already an established leader in the organization he worked for at the time. But his UBalt program introduced him to something new that has turned into one of his greatest assets as a leader: the company of other leaders.
"I thought I knew a lot in my little world where I was working, but to know that there was more out there was transformative," he says. As he heard his classmates share different perspectives, it unlocked a new way of thinking about leadership for Vincent.
"I started to just be this sponge of information from everybody I met, and their leadership, and how they did things," he says. Opening his eyes, ears and mind to new perspectives made him a more thoughtful leader. He started paying greater attention to how other people did things and asking himself: "How I can take what they're doing and use it going forward?"
"The University of Baltimore opened my mind to the idea that there are so many more ideas out here, and I can't limit myself to just my peers. Literally anyone can be an educator and mentor for you, if you just stop and listen to them."
BE THE LEADER YOU WANT TO SEE IN THE WORLD
STACY RODGERS, M.P.A. '99
Administrative Officer, Baltimore County 
Stacy Rodgers made history when she was appointed to be Baltimore County's administrative officer in April 2019. She was the first Black woman—and only the second woman in county history—to serve in this role.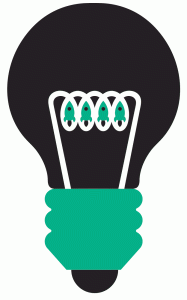 "It's a great sense of pride and honor to hold such an important position and to serve 850,000 people every day," she says. Rodgers has been a public servant for nearly three decades and sees this role as a capstone to her career in public service.
One of the achievements that Rodgers is most proud of in her current role is fostering a diverse leadership team for Baltimore County, which now includes the county's first female police chief, first female fire chief and first female director of public works.
She believes this diversity is essential because it sends the message to the next generation that these leadership roles are for women and people of color. She credits her own mentors with helping her believe that she could hold these leadership roles as a Black woman. "You never know who's looking at you and seeing what you can do."
"It's really about the legacy that you leave where women and other minorities can see themselves in roles that have not traditionally been held by women or people of color," Rodgers says.
"Hopefully one day we won't even have to say that—that it's a non-traditional role for a woman or person of color."
HOLD YOUR VALUES CLOSE
ALEX DENSTMAN, B.A. '14
Co-CEO and President, Ashley Addiction Treatment Center 
Alex Denstman is now the co-CEO and president of the Ashley Addiction Treatment Center, but when he was first introduced to this Baltimore-based organization, he was a 20-year-old IV heroin user. He had strained relationships with his family, he'd flunked out of school, and he needed help getting sober. Ashley offered him the support and treatment that he needed and he's stayed sober since 2003.
He credits his recovery journey with helping him develop many of the skills that empowered him to go from patient to president of the organization.
"The principles I've learned in recovery apply to leadership so well," explains Denstman. "If I'm practicing things like gratitude and humility, then I'm auto-matically embodying the skills that I want to bring to my leadership role."
Denstman says his time as a patient has given him perspective about the work that Ashley is doing to help patients find recovery and reclaim their health and happiness.
"I'm really passionate about the work," he says. "We're helping people get sober and we're helping save lives and rebuild families."
Being a mission-driven leader brings out the best in his work, he says. And he sees the same thing from his colleagues who hold the values of Ashley and recovery close, whether they're in recovery, or know someone who's experienced addiction, or are able to appreciate the transformative power of recovery.
"I anchor decision-making in our values and put our mission first," he says. "As a leader, you create the weather, so I want to model the values that our staff should uphold to deliver compassionate care to our patients."
SPEND TIME ON THE FRONTLINES
CYNTHIA KELLEHER, MBA '86
President and CEO,
University of Maryland Rehabilitation & Orthopedic Institute 
As the chief executive officer for the University of Maryland Rehabilitation & Orthopedic Institute (one of 12 hospitals in the University of Maryland Medical System), Cindy Kelleher is in charge of both top-level hospital strategy and its day-to-day operations.
She is committed to providing compassionate care for the hospital's patients and leading staff to be able to do that, which keeps her plenty busy. But she still makes time to get out in the hospital so she can visit patients and staff every day. It's vital, she says, to listen to what people are saying, even if you can't fix everything they might be dealing with.
This is especially important in the current moment, she explains, as COVID-19 adds so many challenges to medical care and violence is on the rise in hospitals.
"I go out to the hospital every day, I round on patients every day, and I talk to staff every day. I think that you have to be on the front lines to really understand what people are going through," she says.
ADVICE FOR ASPIRING LEADERS 

"You need to be able to articulate the vision. You have to help people see the vision before it can be implemented. You need to help people understand what is it that they're charged to do. You have to start with the end in mind."
—Stacy Rodgers 

"Don't prioritize results over people. Make sure people are the center of everything. If you focus on results too much, and not the people that surround you, you can burn a lot of bridges along the way. You might win, but you're winning by yourself."
—Jay Nwachu 
SETTLE IN FOR THE LONG HAUL AND DON'T EXPECT OVERNIGHT CHANGE
JAY NWACHU, M.S. '07
President and CEO, Innovation Works 
Jay Nwachu is the president and CEO of Innovation Works, an organization that supports social entrepreneurs in Baltimore, most of whom are minorities. Many of Nwachu's employees at Innovation Works are mission-driven individuals who are drawn to social change careers because they want to make a difference in their communities and the world. He says they want to tackle the biggest societal challenges.
"We tend to get very passionate because we have strong feelings about those things," he says. But he advises his colleagues to be patient and settle in for the long haul, because "society is not going to shift all in one day."
He says it's essential to remember how problems can build up like a callus and worsen over time, and to approach the work of tackling systemic issues with a sustainable and long-term vision.
"What's really going to chip it apart is when you can maintain your idealism, push the boundaries
IT'S OK TO MAKE MISTAKES; JUST KEEP GOING
DIONNE KOLLER
Professor of Law, The University of Baltimore School of Law
Director, Center for Sport and the Law
Co-Chair, U.S. Olympics and Paralympics Commission 


Dionne Koller was a competitive gymnast before she entered academia and became a leading expert on sports and the law (and later a co-chair of the U.S. Olympics and Paralympics Commission). And she credits her athletic career with helping her develop many of the skills that have empowered her to be a strong leader.
"I think of my athletic career as really invaluable to almost everything I do today," Koller says. "It's not a cliché to say that you learn life skills in sports."
One of the most valuable lessons Koller learned as a gymnast is that mistakes are inevitable—in sport, in life and in leadership— but that doesn't mean you are incapable of doing something.
"You're going to make mistakes, there are going to be bumps, and there are going to be difficult emotional times," she says, "but you keep your head up, and you keep going, and you keep trying."
That was what Koller learned to do in competition—and that's a philosophy that she continues to embrace as a leader.
"The thing that I'm always aware of is that leadership comes with mistakes," she says. "A lot of them. And you can't be afraid of that. You have to keep going and you have to keep giving 110 percent."
ADVICE FOR ASPIRING LEADERS

"Be the first person in the office, but never the last to leave. It shows that you care about the work, but you also care about your family and everyone else that's there with you. You need to set the example of what you want to see from your people."
—Josiah Guthland 

"You've got to be willing to get your hands dirty. I think emerging leaders need to understand that they might be asked to wear lots of different hats in a position. And if you're going to be a good leader, you have to be willing to do the unexpected, including the possibility of cleaning a bathroom. You have to be prepared to be flexible and work hard." 
—Randi Pupkin 
DON'T BE AFRAID TO MAKE DECISIONS
JOSIAH GUTHLAND
Director, The Bob Parsons Veterans Center at The University of Baltimore 
Josiah Guthland, a combat veteran of the Second Persian Gulf War in Iraq, knows all about the importance of decision-making.
"The military empowers their leaders to make decisions on the battlefield," he says. "When we would go out on patrol, I was in charge of millions of dollars of military equipment and where we were going, and if we hit any sort of contact or enemy movement or anything like that, decisions had to be made momentarily."
Guthland says that you couldn't ask someone else what they thought, or sit around and contemplate it for a while, you just had to make the best decision you could with the end goal in mind.
"You have to not be afraid to make a decision and move forward with it."
He tries to bring that same approach to his role as director of The Bob Parsons Veterans Center at The University of Baltimore. He's established a clear vision for the center and its work, so his colleagues and students can feel empowered to make decisions.
"If the students know the big picture, if my professional staff knows the big picture, if I know the big picture, we should all feel empowered to make decisions that lead towards whatever our goal is," he says.
"I've always felt that it's better to make an OK decision now, move forward and start working toward that decision, than to not make a decision and get stuck at a standstill."
KELLY MADIGAN, J.D. '04
Inspector General, Baltimore County 
Kelly Madigan has had to make many tough decisions during her tenure as Baltimore County inspector general. Some of the hardest ones have asked her to risk making an unpopular choice to do what she believes is right for her office, which is tasked with providing accountability and oversight for the Baltimore County government and its taxpayers.
Madigan recalls a contentious proposal to institute an accountability board. She believed with every bone in her body that it would have terrible consequences for the agency—and for Baltimore County taxpayers. But Madigan also knew that her stance could be unpopular. And she even thought that it could put her job on the line because the county executive and some members of county council were in favor of it.
"It would've been easy to say nothing," she says. But, she couldn't actually do that, because "it was without a doubt, 100 percent, the right thing to do for Baltimore County and its taxpayers."
So, she publicly declared her opposition to the proposal. And, while it was a "total leap of faith," an overwhelming majority of taxpayers ended up supporting her decision.
Madigan says she would make that same decision every time—no matter how terrifying it might be and with no guarantee for how it could be received—because she believes that a good leader is willing to always do what's right, even if it's hard.
"True leadership comes in those little moments when you're still doing the right thing, even if nobody's looking."
MEASURE SUCCESS THROUGH CONTINUITY
RANDI PUPKIN, J.D. '87
Founder and Executive Director, Art with a Heart 
Randi Pupkin says one of her most reliable metrics of success as a leader is continuity of relationships. When she looks around her nonprofit, Art with a Heart, she sees people who have stuck with her and the organization for years. And as many employers weather the Great Resignation, her employees' loyalty makes her feel like she's doing something right as a leader.
"We're a team and we're family," she says of her employees and colleagues at the 22-year-old community arts organization.
She also looks to the lasting relationships with community partners, funders, board members and volunteers, whose long-term commitment to Art with a Heart demonstrates that they believe in the organization's mission—and the work she's doing at the helm.
Art with a Heart aims to enhance lives through art. It offers programs like interactive art experiences at schools, community centers, group homes, shelters, permanent housing facilities, hospitals, and senior day care and housing facilities.
"The community partners that stay with us continue to like what we produce, like our brand, and like the way we work with them. That is another telltale sign of successful leadership," she says.
ADVICE FOR ASPIRING LEADERS 

"You have to be prepared to make decisions. You have to make decisions when you may or may not have all the information you'd like. Listen really well, take in all the input you have and then be prepared to move forward. You're not going to get it right all the time, but you will get it right enough of the time."
—Paula Kerger 

"Be curious and develop a growth mindset. The world is constantly changing. If a leader is not willing to learn to change with the world, their skills and abilities will quickly become antiquated. Furthermore, if they are not willing to learn new ways of thinking about and seeing the world, then they are also more likely to stunt the career advancement opportunities of the individuals below them who do see the world differently."
—Alex Tremble 
DO THE WORK AND LISTEN
MOMEN ABUKHDEIR, J.D. '16
Chief Data and Performance Officer, Baltimore County 
Momen Abukhdeir is the first-ever chief data and performance officer for Baltimore County, a position created to help the county leverage more data in its decision-making and governmental action.
Holding a brand-new position is an opportunity for a leader—and a challenge.
The nature of Abukhdeir's work diverges from the County's traditional ways of thinking about data. So, to be successful in his new role, he needed to convince his new colleagues to shift the way they think about data and change Baltimore County's culture around data integration.
Abukhdeir believes the most effective thing a leader can do in this situation is to build relationships and listen, instead of trying to steamroll an organization into immediately doing things your way. "You need to sit down and hear people out so you can understand their concerns and hesitations," he says.
The other key to winning support from his colleagues was to demonstrate the value of his work.
The pandemic actually helped with this, as the County didn't have the infrastructure to track critical data related to COVID-19. But that's exactly the kind of thing that Abukhdeir can do. So, when cases started climbing in Baltimore County, he was able to use data to identify neighborhoods with low vaccination rates, which allowed the county to target its mobile vaccine operation where it could make the biggest difference.
"We showed departments the value of what we could do," he says. And department heads started reaching out, wanting to collaborate on more data-driven work.
"Do the work," he says. "It's the key to gaining credibility and respect."
IT'S NOT ABOUT YOU, IT'S ABOUT THE ORGANIZATION
PAULA KERGER, B.S. '79
President and CEO, Public Broadcasting Service (PBS) 
Paula Kerger, the president and CEO of PBS, says one of the most important things you can do as a leader is to center the organization over yourself. That's why she adopted a servant style of leadership in her current role—so she can help her colleagues understand that they're all working toward a common effort, and that each of their roles is a vital piece of the organization's mission.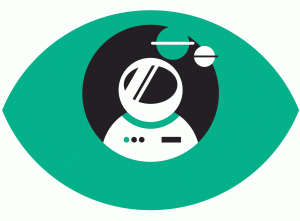 "Helping teams and helping organizations really coalesce around a common purpose is hugely powerful," Kerger says. At PBS, the common purpose is, "to create and distribute content that makes a difference in people's lives."
Kerger believes that it's vital in today's world for leaders to be particularly thoughtful about their approach to leadership and how they communicate their organization's mission to their employees, as everyone has been in a state of disruption and transition for the last two years.
"As a leader, that's what I've tried to engender. That sense that we are, in fact, a team and that we are working toward something that is larger than any one of us individually."
BE A LEADER FOR LIFE
BRUCE HAMMONDS, B.S. '71, D.H.L. '05
CEO (former), MBNA Corporation
President (retired), Global Card Services, Bank of America 
When the COVID-19 pandemic hit, Bruce Hammonds had been retired from his role as president of Global Card Services at Bank of America for nearly a decade. But that didn't stop him from jumping into action when his community needed him.
He became president of the John's Island Club, a community of 3,000 senior citizens in Florida, in early 2020, just a few months before COVID-19 started spreading across the world. Because the community was full of high-risk individuals, it was immediately clear that Hammonds needed to do something to keep everyone safe.
"I've held plenty of other jobs before, but never one where if we made a mistake, there was a good chance people were going to die," he says. "So I spent several months working seven days a week with my board to figure out what to do."
Hammonds says he worked as hard on that project as on any business project in his decades-long career in the financial industry.
He found the key to success was leading by consensus and soliciting outside expertise, because no one knew the best answers for how to respond to the early stages of the pandemic.
"We would talk through things, we talked to local experts and we voted. With the cooperation of our terrific members, no one lost their life to COVID."
ALEX TREMBLE, M.S. '11
Career and Culture Coach, G.P.S. Leadership Solutions 
When asked for his best advice for aspiring leaders, Alex Tremble went a step further and offered some powerful advice for every single person reading this magazine.
"The advice I would share with everyone reading this is to take action now," says Tremble, who leads G.P.S. Leadership Solutions, which teaches leaders how to build relationships that can help their organizations increase productivity, innovation, retention and employee engagement. He also helps organizations develop programs to diversify their senior leadership and executive positions.
"Everyone is capable of so much greatness, but they may never achieve it because they are afraid of what may happen if they mess up or if something doesn't go right. But ask yourself the questions, 'What if I don't mess up? What if everything goes right? What would that life look like?' Take the shot and have faith that you'll figure out whatever scenario comes your way."
Emily Halnon is a freelance writer based in Eugene, Oregon.