The University of Baltimore honors Juneteenth—the day that commemorates the ending of slavery in the United States. On June 19, 1865, Union soldiers informed the people of Galveston, Texas, that the Civil War was over and all enslaved people were freed. We've asked a few members of our community to share their thoughts about this historic day.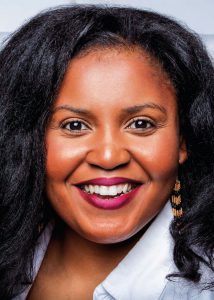 "If you're Black and you have mixed feelings about Juneteenth (finally) becoming a federal holiday, I get it. While many of our siblings worked REALLY hard to make this day a holiday, it can still feel like we're being pacified; especially when it feels like it's taking FOR-EV-ER to pass (and strengthen) laws made to protect our voting, civil and overall human rights."
"Regardless of how you feel, #Juneteenth is a WIN for us. Celebrating Juneteenth is a great first step in actively addressing the historical disparities in our communities. This is an opportunity to continue to learn, connect with one another, and reflect on how we can progress towards an even brighter, Blacker future."
"Use Juneteenth to recognize the win AND plan for the victory."
Kellye Beathea, J.D. '15, lawyer and communications/media professional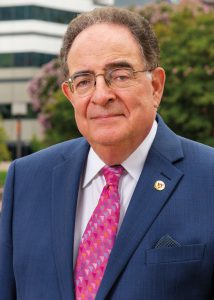 "The declaration of Juneteenth as a USM and federal holiday helps us confront the pain and indignity that slavery has left behind, reflect on the fight for freedom and justice—then and now—and joyfully celebrate Black history and culture, Black resistance and resilience. Black Americans' liberation struggle continues, and Juneteenth remains a day of reckoning, a day we rededicate ourselves to the ideals we say are foundational to this nation: equality and opportunity for all."
"We're just starting our work to examine and redress our part in anti-Black racism and systemic inequities that so badly disadvantage people and communities of color. On Juneteenth and throughout the year, I hope we'll talk with one another about how race shapes our lives. I hope we'll commit to fully and finally ending slavery's abiding legacy of violence, oppression and injustice. And I hope that, together, we'll share in the joy of emancipation."
Jay A. Perman, University System of Maryland Chancellor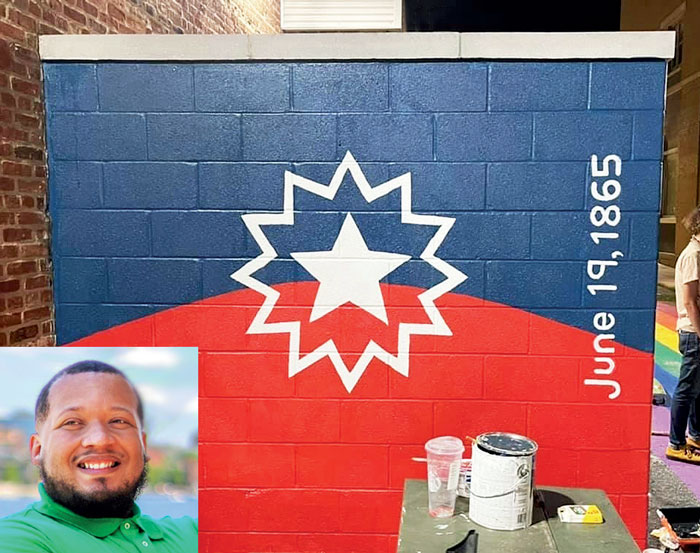 TAKING THE LEAD
Juneteenth was adopted as a federal holiday in 2021. The University System of Maryland (USM) added Juneteenth to its academic calendar this year as well. But at UBalt, the Student Government Association (SGA) introduced a resolution, officially adopted by the University to honor the holiday a year earlier, in 2020.
"To have this resolution be successful, and to be part of a university that took the lead in shaping history for USM, made us very happy," says Randolph Wells (above), SGA Vice President of Student Affairs. "And personally, having UBalt be so receptive and understanding of the heritage of its African American students makes me proud."
The SGA's Inclusion Alley project is another way the university is respecting diversity, says Wells. The space, situated between the Thumel Business Center and the Liberal Arts and Policy Building, features a Pride mural painted by SGA leaders and other features representing ideas of inclusion. A recent addition is a Juneteenth flag.
Wells says seating will be installed soon as well. "This isn't just a campus stop, but a hangout spot for community members," Wells explains. "The community response has been so supportive—they love it, and are keeping it nice."
Wells, who is the community engagement liaison for the Housing Authority of Baltimore City, says that coming to UBalt and taking on leadership roles has been a plus for him. "I'm more confident in myself, more confident as a speaker," he says. "Who knows what the rest of my future holds?"