Rebuilding Black History in Baltimore, One Story at a Time
BY TIM PAGGI, M.F.A. '15
In 2017, Angela Koukoui, B.A. '19, created The University of Baltimore's Community Archives Program—an annual series of workshops that engages individuals and communities in archival preservation—while working in the Robert L. Bogomolny Library's Special Collections and Archives. She hoped to dispel the notion that rare artifacts and disintegrating documents, kept locked away in vaults and museums, were the only legacies worth preserving.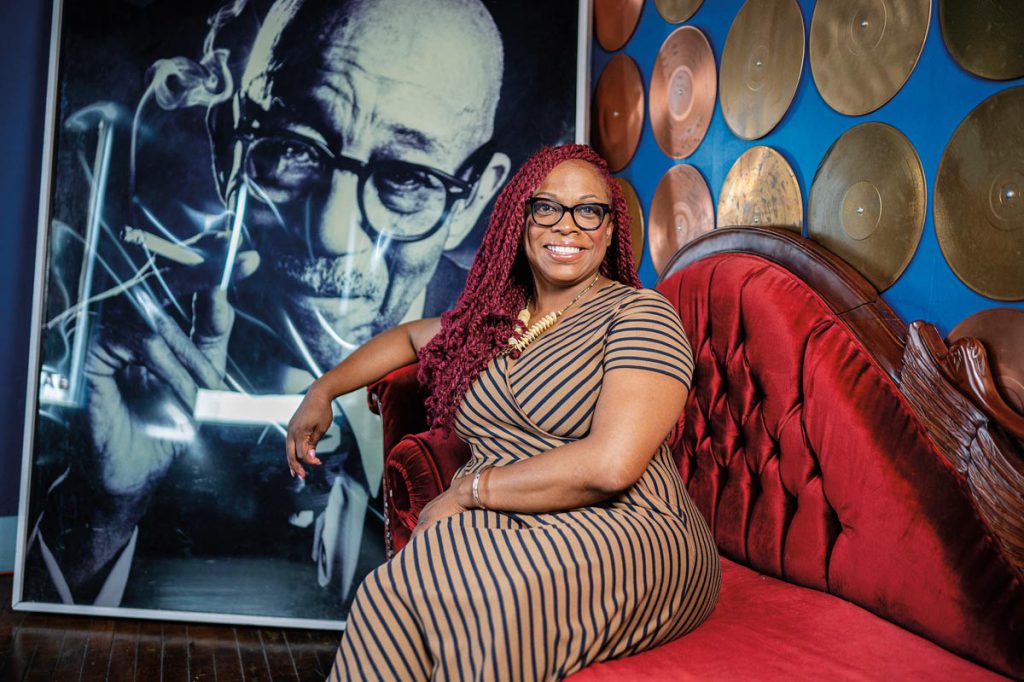 "Communities and individuals make up history and are deeply connected to what they choose to document and keep—preserving community life and what happens in the neighborhoods they reside in. Community archives break away from the traditional archival process, as the traditional process doesn't necessarily take the community into consideration," says Koukoui.
Five years later, the program—now the JHU-UBalt Community Archives Program, in partnership with Johns Hopkins University's Billie Holiday Project for Liberation Arts—is a cornerstone of
Inheritance Baltimore
: Humanities and Art Education for Black Liberation. Funded by a $4.4 million grant from the Andrew W. Mellon Foundation, Inheritance Baltimore works toward dismantling racism in education and preserving Black Baltimore's history, culture and art—efforts that historically have received little to no funding or institutional support.
Under this umbrella, the "new" Community Archives Program is flourishing.
Earlier this year, Koukoui introduced a redesigned series of workshops—Doing Oral History in Baltimore—that aims to preserve often overlooked histories of Black individuals and communities in Baltimore city by collecting and archiving their personal stories, told out loud and recorded. The first sessions in April connected resources from nine major institutions to train community organizations in the art of collecting oral histories, including project planning, interviewing and archiving.
Though largely based on her original workshops, Koukoui noticed a whole new energy. Participants were asked to practice interviewing in pairs, and she watched them engage with one another. Koukoui says, "I've done workshops where you have engagement, then it goes away. But in this case, they actually got to know each other in meaningful ways. It reminded me that this isn't just teaching people. This is different. We're literally creating a community."
The Inheritance Baltimore grant also allowed Koukoui to bring another passion project full circle.
Ten years ago, she was researching the decline of public arts programs in Baltimore. Her inquiries led her to the archives at the Bogomolny Library, which contained a trove of assets from the city's Cultural Arts Programs from 1964 to 1993. It was there Koukoui unearthed a photograph of herself as a child, as well as one of her mother, participating in Cultural Arts activities.
"I decided then, I'm not leaving," she says with a laugh. And she meant it. Koukoui started as a volunteer, became a student worker while getting her B.A. at UBalt. She's been working full time at the Library since 2016, even while completing her master's in library and information science.
Almost immediately, she began developing the Baltimore Cultural Arts Legacy Project to catalog and preserve the history and impact of the programs. It's housed in the Library's "Exhibits from the Archives" digital collection, but also lives on as part of the Community Archives Program through community events.
This year, Koukoui organized the first "Cultural Arts Family Reunion," which included performances, activities and, of course, a community archives project that allowed program alums to identify unnamed people, places and events in archival photos.
She also celebrated her first gallery opening at the Eubie Blake Cultural Center this summer for a curated exhibit of photographs taken by Robert Breck Chapman, a staff photographer for the city who documented these arts programs.
For Koukoui, all of these accomplishments represent a link between activism, historic preservation, and changing the face of libraries and archives in Baltimore and beyond.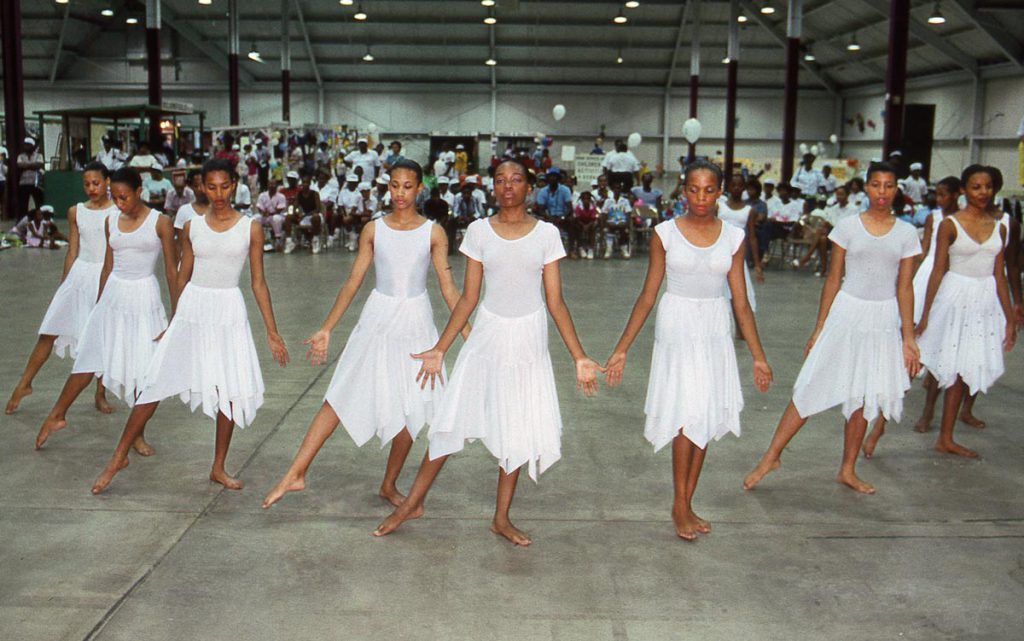 "I sacrificed a lot, I changed my whole career, just to have a space to share stories about my community. When my mother passed, she left a long legacy. I want to leave behind a legacy, too, of helping others learn how to preserve, and to learn what preservation means. This is outreach— we all bring what resources we have to collectively tap into the community and make effective change."
Explore More
Preserving the rich legacy of the Baltimore Cultural Arts Program, 1964-1993 · Exhibits from the Archives, University of Baltimore
In addition to freelance writing for the Magazine, Tim Paggi is a tour guide with Baltimore Ghost Tours and revising his first novel.