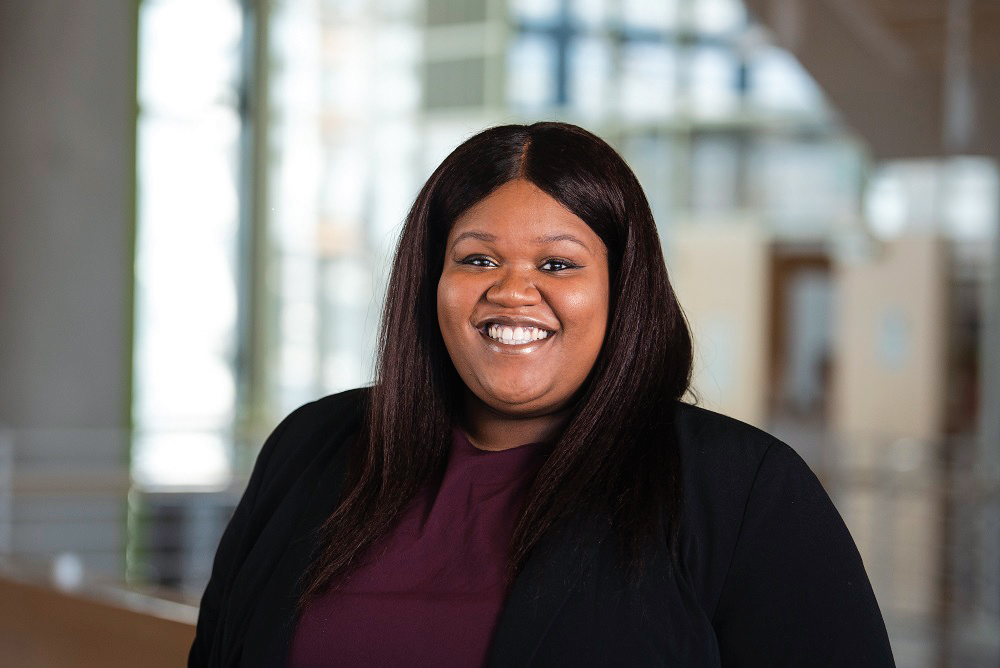 As a law clerk for Baltimore Circuit Judge Julie R. Rubin, Adanna Smith, J.D. '19, routinely juggles the preparation of as many as 16 hearings in a week. "We do significant work to give the judge as much information as possible on the cases she has scheduled," Smith explains.
She has seen the advantages of being prepared in her own life, Smith says, from as far back as elementary school when she was a regular participant in oratorical competitions. And at UB, she further developed her ability to gather and synthesize reams of information while pursuing another goal: competing in Moot Court competitions.
In Moot Court, law students gain experience at litigation by preparing substantive briefs and arguing before a judge. And here's a twist: the students don't know which side of the case they are representing until they are taking part in the competition. "We write a 35-page brief and develop arguments for one side—and at the same time, look for weak spots to counter it," Smith says.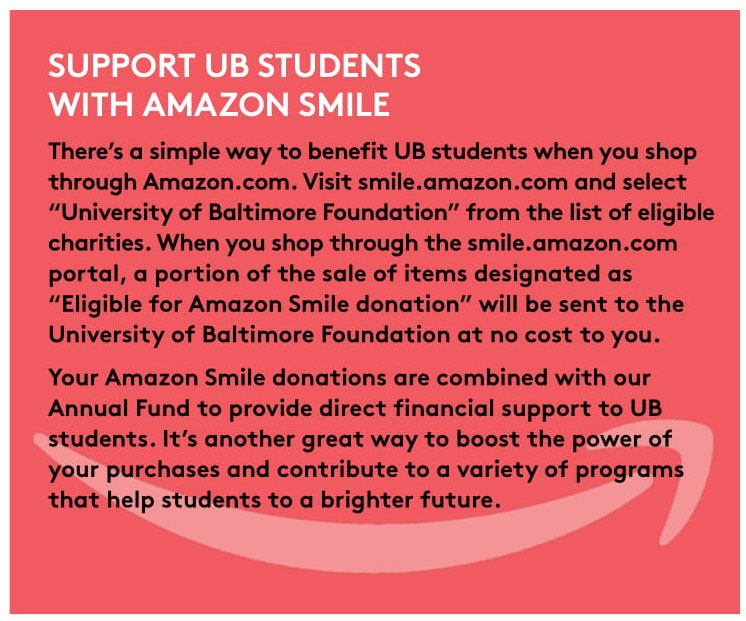 Smith has clearly mastered these challenges: she won Best Oral Advocate at the National Black Law Students Association's Thurgood Marshall Moot Court Competition in March, as well as first place and Best Oral Advocate at the regional competition in February. She says that her Moot Court experience has honed skills that will help her with her goals moving forward.
"UB did a wonderful job of helping me become well versed in legal authority, and my professors always encouraged me to pursue out-of-the-classroom experiences," she says. "I know that if I prep enough, I am able to solve any problem."
Smith was able to participate in Moot Court thanks to alumni generously supporting the School of Law Annual Giving Fund. Your gift to the school, college, or program of your choice through the Annual Fund provides opportunities for UB students to participate in a variety of activities. By supporting these programs, you make it possible for students to pursue their dreams and benefit our society in myriad ways.

To invest in UB students, visit ubalt.edu/support or send your gift in the postage paid envelope included in this magazine.

For more information, contact
the Office of Philanthropy
at 410.837.6217 or
annualgiving@ubalt.edu.