BY KRISTI MOORE, CERT '20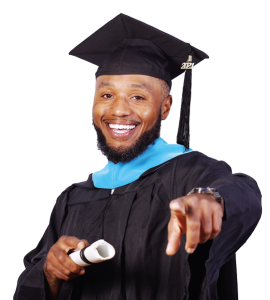 Standing in a hospital room, waiting on the birth of his fourth son, James Ruffin III, B.A. '21, is thinking about second chances. In a lot of ways, it was a second chance that got him here, to this moment. It also got him into a cap and gown and a diploma five months beforehand.
Ruffin was among the first students to join The University of Baltimore's Second Chance College Program when it launched at Jessup Correctional Institute in 2016. When he walked across The Lyric stage during UBalt's 2021 Fall Commencement, he became the program's first graduate. It was the end of five years of studying harder than he ever had before, and the beginning of a life that seemed improbable when he was sentenced to 25 years in prison, with no chance of parole, on drug distribution charges.
"This program did so much for me—it changed my life," Ruffin says. "It took me from off the corner selling whatever I was selling to whoever would buy it, to being able to have an educated conversation with someone. It did a lot for me."
When Ruffin first learned about the Second Chance program, he admits to looking at it only as a chance to get out of the 5-by-9-foot cell where he had already spent six years. When his classes started, though, everything changed. He was taking classes in psychology, grant writing, literature and leadership—and he was getting straight As.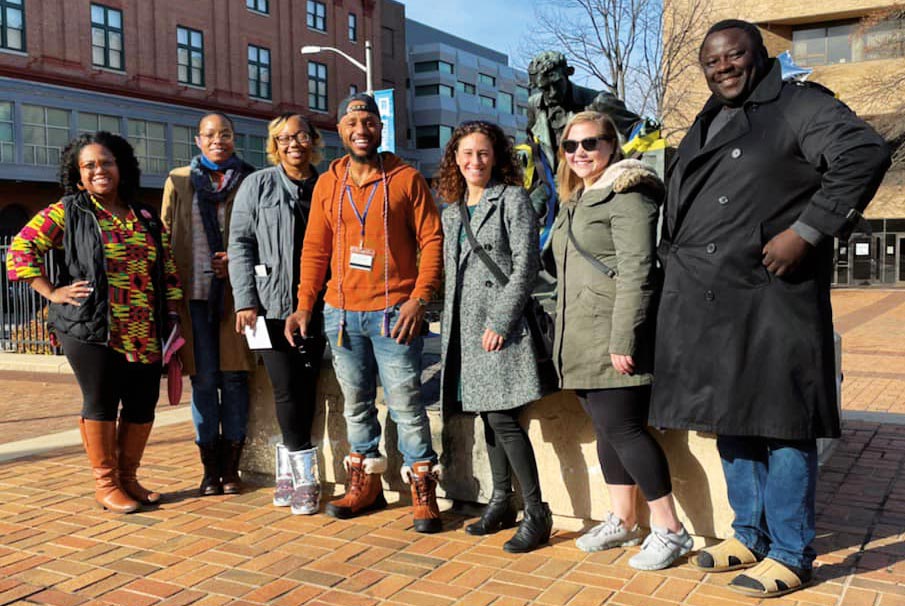 "I've realized the value of education…Education is something that you can have forever, and you can pass it on to your children. It's something that I value because I've had everything taken away from me."
Motivated by the support and encouragement he received through the program, Ruffin plans to pay it forward. He wants to start or run a nonprofit that offers housing and other support for newly released prisoners. Not everyone has a family to rely on when they're released, he says. He hopes just a little support can help reduce the chance of recidivism.
"When guys go back to doing what they did before, it's because they feel as though they don't have any other choice…If I can alleviate that, we've got a fighting chance."
UBalt's Second Chance Program offers various kinds of support to help its students make the most of their education after graduation and release. Much of that comes in the form of networking and internships, says Dr. Andrea Cantora, program director and associate professor in the University's School of Criminal Justice.
"We are trying to be more thoughtful on how to connect students to programs that already exist on campus," she says. "For example, our next graduate is an M&T Bank Real Estate Fellow. By being connected to that program, he is receiving mentoring and support to help develop his real estate plan."
Cantora says they encourage students in the program to think about their career aspirations so the program can connect them with internship opportunities.
Ruffin says the encouragement and support he found throughout the program hasn't stopped since graduation. He has an ever-expanding network and knows Cantora and the other facilitators are available whenever he has questions. "It's like they're extended family now."
"Education is something that you can have forever, and you can pass it on to your children. It's something that I value because I've had everything taken away from me."
JAMES RUFFIN III
When he gets his own housing plan in full operation, Ruffin is open to the idea of working with other students from UBalt's Second Chance program.
That's a long-term goal, however. For now, he's just taking one day at a time, spending time with his four sons, working toward a job he can take pride in, and even dreaming of a master's degree. He's not going to waste his second chance.
Kristi Moore is the assistant director of marketing and communications at The University of Baltimore.


ROUND TWO