Check out the latest news and updates from the College of Public Affairs…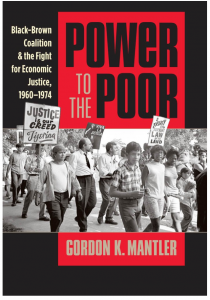 On Monday, Feb. 5, the spring 2018 special topics course commemorating the 50th anniversary of Martin Luther King, Jr.'s Poor People's Campaign kicks off its public lecture series with guest speaker, Gordon K. Mantler. Mantler is a professor of history and of writing at George Washington University, and author of Power to the Poor: Black-Brown Coalition and the Fight for Economic Justice, 1960-1974. Mantler's talk will take place beginning at 5:30 p.m. in UB's Town Hall, located in the H. Mebane Turner Learning Commons. The event is FREE and open to the public.
Learn more about the course: http://blogs.ubalt.edu/poorpeoplescampaign/
---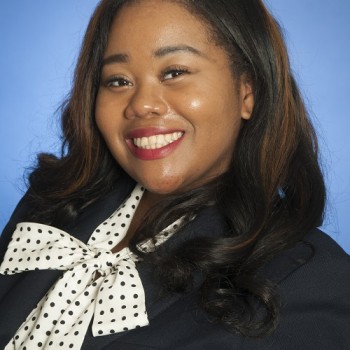 Negotiations and Conflict Management graduate Shilesha Bamberg, M.S. '17, has spent nearly a year working on a bill on human trafficking, which was recently introduced to Congress by Senator Sherrod Brown. Bamberg's work on the bill began during her time spent interning in Senator Brown's office as a 2017 Congressional Fellow on Women and Public Policy, an opportunity she earned during her final semester of graduate school at UB.
The text of the proposed bill is now available online: https://www.congress.gov/bill/115th-congress/senate-bill/2305/text?q=%7B%22search%22%3A%5B%22Sherrod+Brown%22%5D%7D&r=1
---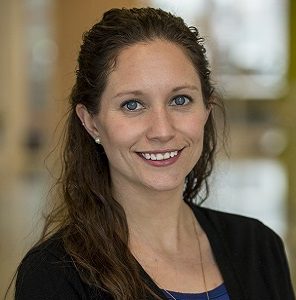 Doctor of Public Administration student Lyndsay Bates has been selected as a 2018 ASPA Founders Fellow. The 2018 class of fellows is comprised of 25 graduate students and new professionals from around the country. The competitive fellowship, launched by the American Society of Public Administration in 2006, was created to support the next generation of public service leaders through a series of professional development opportunities. The fellowship will enable Bates to attend ASPA's annual conference this March in Denver, CO where she'll present her research. Additionally, fellows receive a year-long mentorship with a seasoned practitioner or senior scholar and have access to tailored professional development webinars that address their specific educational and professional goals.
---
M.A. in Global Affairs and Human Security student Carolina Todo Bom (left) and M.S. in Negotiations and Conflict Management student Blessing Olatimehin (right) have been named 2018 United Nations Association (UNA–NCA) Graduate Fellows. According to the UNA-NCA website, the Fellows Program offers participants the chance to build strong professional and academic skills through relevant internship experiences and a series of 10 seminars on global issues and the United Nations. Bom and Olatimehin are among a diverse group of 22 fellows who come from various universities in the Washington metropolitan area.
---
During the holiday break, Assistant Professor Sarah Federman worked with Project COMMON BOND, a program that supports college students who have lost a parent to terrorism. Grown out of Tuesday's Children, which was created to support those impacted by 9/11, Project COMMON BOND now supports young people from all over the world grappling with challenging losses and violent conflict. The January seminar in which Federman participated works specifically with students who want to learn more about conflict resolution: either to help their home nations (U.S., Haiti, Palestine, Ireland, Norway, Bosnia, Columbia, Argentina, India, Kenya, etc.) address conflict or to help them respond productively to their own losses. The seminar included conflict resolution theory and practice as well as spoken-word poetry and theater games drawing on the "Theatre of the Oppressed" methodologies.
Federman will also deliver a talk—"Narrative & Conflict: How our words perpetuate and/or transform conflict"—at St. Paul's Episcopal Church (233 N. Charles St.) from 9-11 a.m. on Sunday, Feb. 11.
---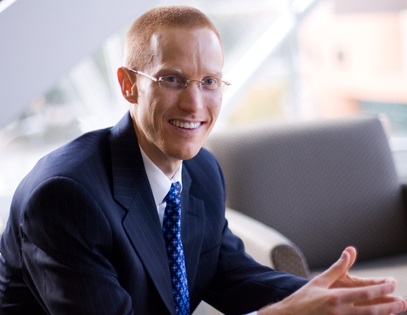 It's only a month into the new year and Associate Professor Sascha Sheehan has already penned six op-eds for various publications, including Fox News, The Hill, Washington Examiner, and Newsmax. His latest article, co-authored with University of Michigan Professor Emeritus Raymond Tanter, challenges an argument made by a leading Iran scholar at AEI and was a lead story in The National Interest, the leading journal associated with the realist school of foreign policy thought.
For more on Prof. Sheehan's work, follow him on Twitter @profsheehan or check out his website www.professorsheehan.com.
---