Congratulations to M.S. in Nonprofit Management and Social Entrepreneurship student Brittany DeNovellis (second from right), who was part of the team that won "Best Aspiring Business Idea" and "Crowd Favorite" at UB's recent RISE to the Challenge Pitch Competition. RISE is an annual competition that gives students and alumni an opportunity to show off new ideas and concepts for businesses before an audience of consumers and entrepreneurial experts.
Brittany and her team members won $1,000 for their business idea, Project Kitchen X. The company would be Baltimore's first and only community-driven, worker-owned kitchen cooperative focused on empowering refugee and immigrant women by tapping into their passion for cooking, self-expression, and creating community. Project Kitchen X also won the Crowd Favorite Award of $500. This award goes to any of the businesses pitching ideas that the audience believes in most.
"Since the competition, we've decided on a more permanent name than Project Kitchen X," Brittany said. "We're now working as the Mera Kitchen Collective."
Learn more about the 2017 RISE to the Challenge competition winners: http://www.ubalt.edu/news/news-releases.cfm?id=2790
Learn more about Mera Kitchen Collective: www.mera.kitchen
---
On May 16, School of Public and International Affairs Associate Professor Ivan Sascha Sheehan offered remarks to Congress as part of a panel on the 2017 Iranian presidential election, which is happening today. And in a new op-ed piece for the Independent Journal Review, Prof. Sheehan explores the impact of Iran's national election on its people, especially from a human rights perspective. "As along as dissent is not tolerated and the regime is left without credible opposition, so-called elections give up any pretense of legitimacy," writes Prof. Sheehan.
Read the op-ed in IJR: http://ijr.com/opinion/2017/05/265756-iran-votes-president-friday-referendum-future/
Learn more about Prof. Sheehan.
---
Congratulations to UB at The Universities at Shady Grove graduates Lisette Engel, M.P.A. '17 (center) and Carlie Ortiz, M.S. '17 (second from right), who received academic and community excellence awards during USG's inaugural graduation gala for graduate students held on May 12. Both Lisette and Carlie had the highest GPA's in their respective graduate programs at USG.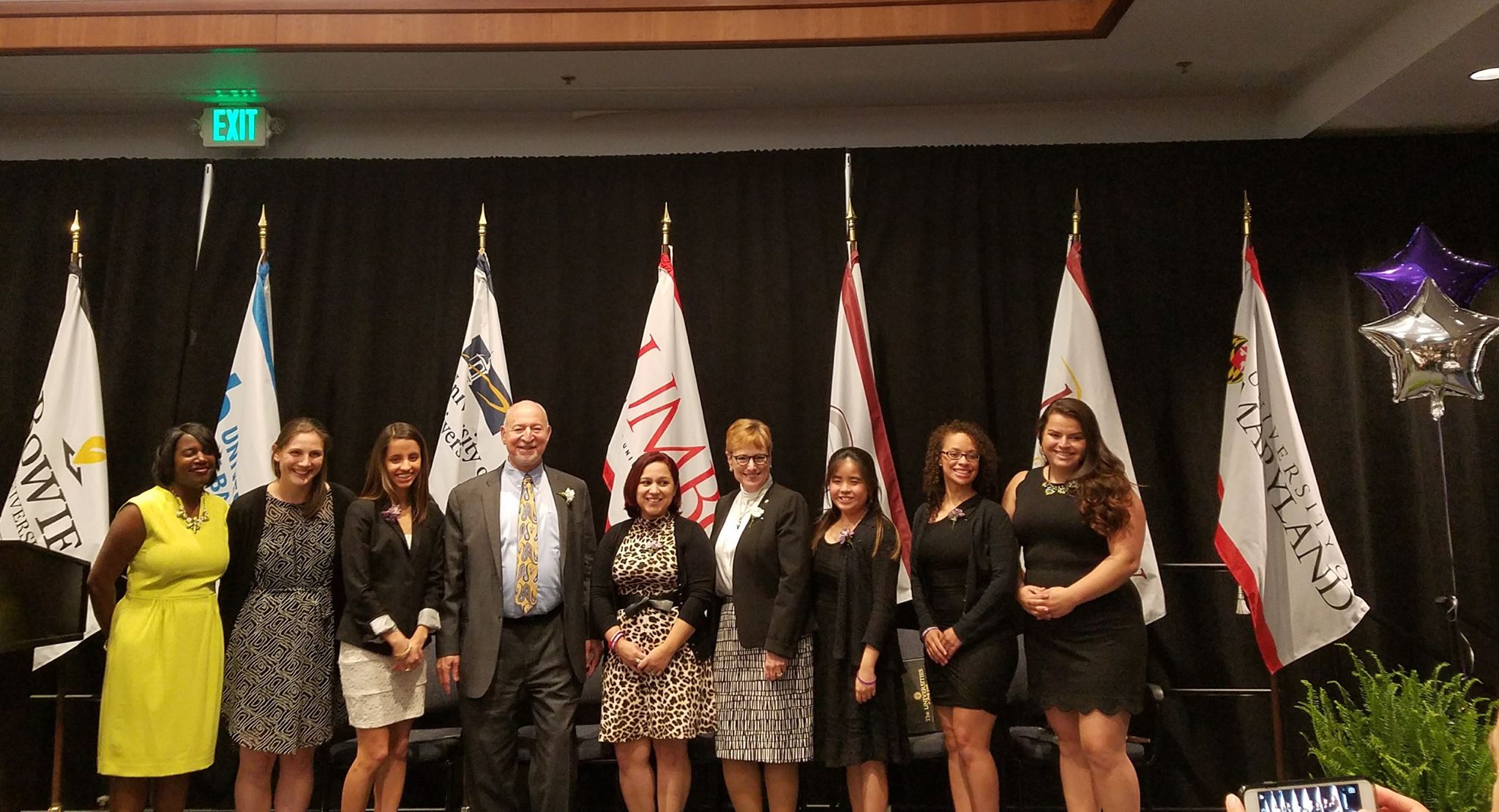 ---
On May 10, Government and Public Policy program alum Jaime Sigarán, B.A. '14, led the Maryland delegation on Capitol Hill during Healthy Ocean Hill Day. Jaime, representing The Ocean Foundation where he works as Sponsorship Program Associate, and five other citizen activists representing a wide range of organizations from across the state, addressed the issues of offshore drilling, plastics, coastal resilience and appropriations. "We made steady progress in ensuring members of Congress do not drill in the Atlantic and strongly oppose cutting vital EPA and NOAA programs like the National Estuary Program and Marine Debris," Jaime said.
---
On May 17, Alan Lyles, who is a professor in both the School of Health and Human Services and the School of Public and International Affairs, as well as the Henry A. Rosenberg Professor of Government, Business and Nonprofit Partnerships, participated in a panel discussion on access to medicines held at Università degli Studi di Palermo in Palermo, Italy. Prof. Lyles' professional interests focus on pharmaceutical economics and health policy—particularly on policies and practices to improve access to high cost, innovative medicines such as those for hepatitis C (HCV).
Learn more about Prof. Lyles.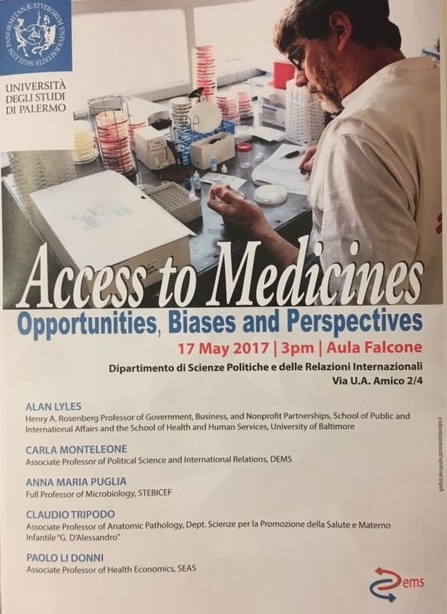 ---
To share your CPA news, email mqueen@ubalt.edu.