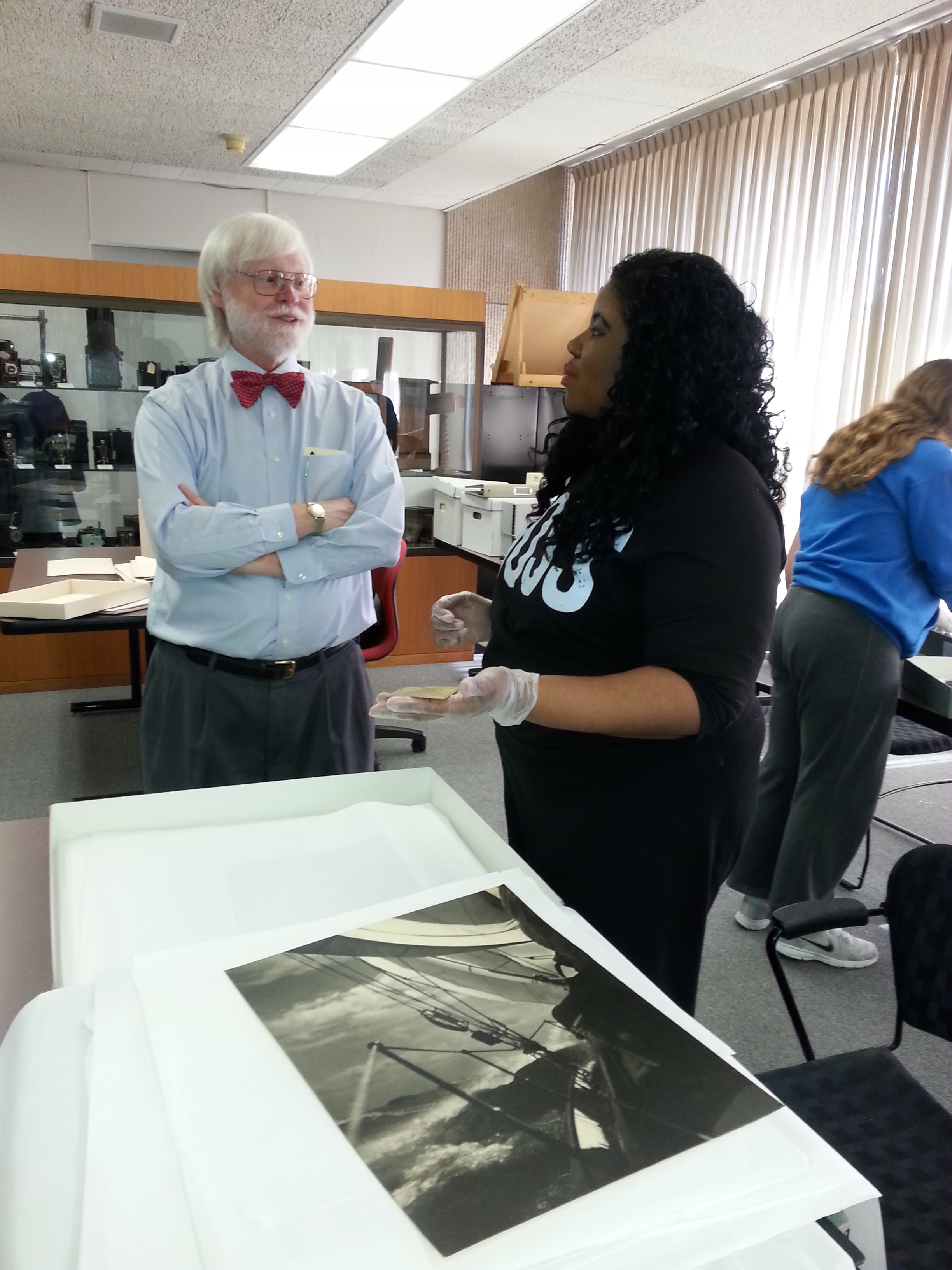 On April 4, students in Dr. Hudgins' "History of Photography" course, an Enhanced course in CAS that provides honors credit, took their second trip to Special Collections at UMBC.  With a focus on the history and practice of art photography, Special Collections at the Albin O. Kuhn Library is a world-class research center for students and scholars around the world.
Dr. Hudgins and her students are putting together a course Web site, which will feature various aspects of photography in Baltimore – past, present, and future.  Their time at UMBC was spent learning about antique photo processes, how to handle fragile artifacts, and studying images that will help them with their assigned Web pages.  Cordie Farmer (left) spent her time looking through the papers of the Baltimore Camera Club, established 1884.  Travis Allen (below) looked at the collections of photographs taken during the Great Baltimore Fire of 1904.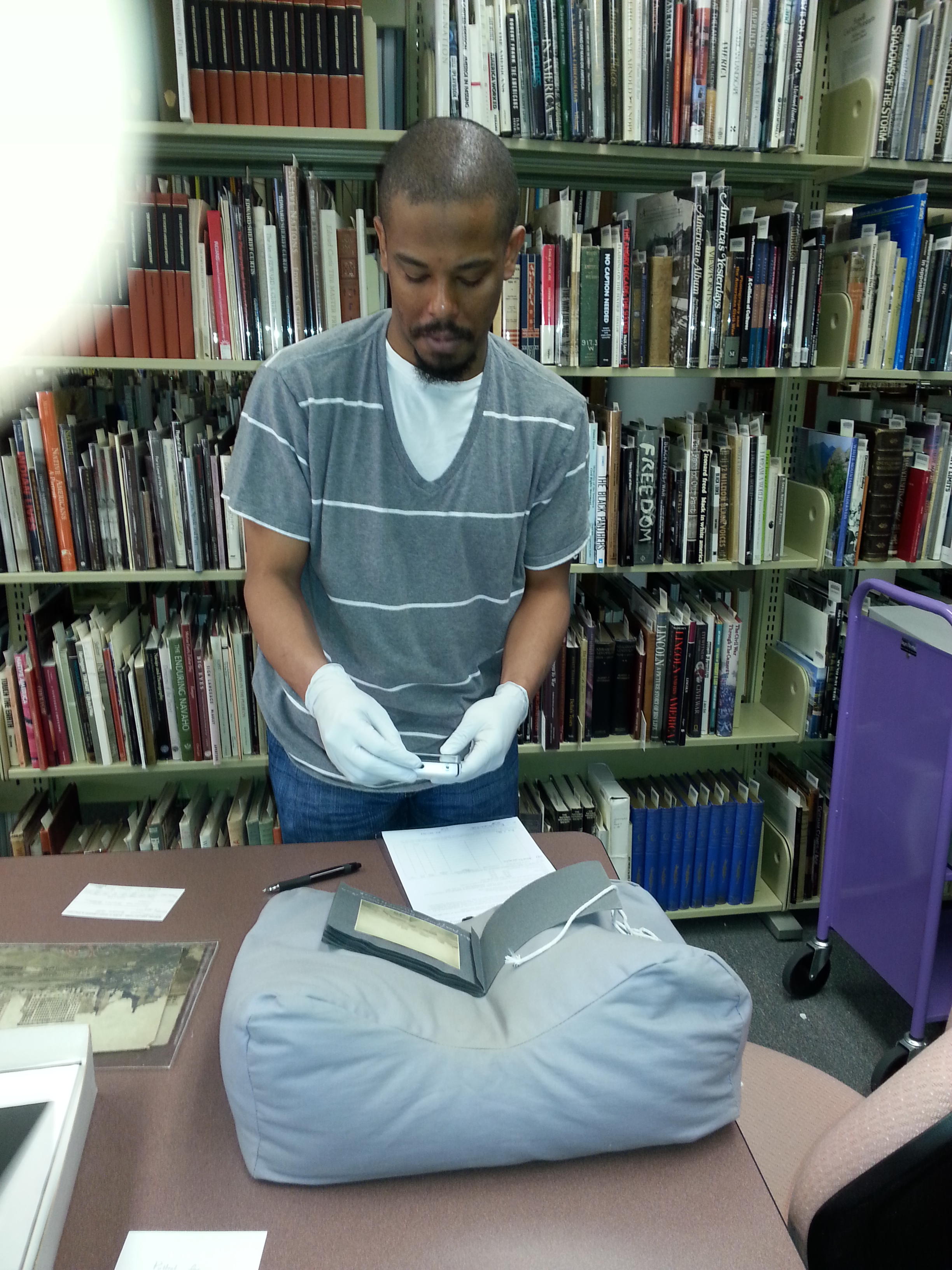 The members of the "History of Photography" class wish to thank Tom Beck and the staff of Special Collections at UMBC for all their assistance and expertise this semester!  Coming  soon: our course Web site.