"Knowledge @ Work," the fourth annual alumni event presented by the Division of Legal, Ethical, and Historical Studies at UB, was a wonderful evening this past Thursday.  Every October, UB's History, Jurisprudence, Legal and Ethical Studies majors, and pre-majors, are invited to visit with program alumni who have parleyed their degrees into exciting careers here in the region.
This year, we had a panelist from each of LEHS's programs:  Luke McCusker (History '11) is the director of the Irish Railroad Workers Museum in Baltimore.  David C. Butler, Jr. (LEST '09) manages an office in the U.S. Social Security Administration in Woodlawn, MD.  And Hannah Dawson (Jurisprudence '12) is an attorney who works in the Office of Disability Adjudication and Review, also part of the Social Security Administration.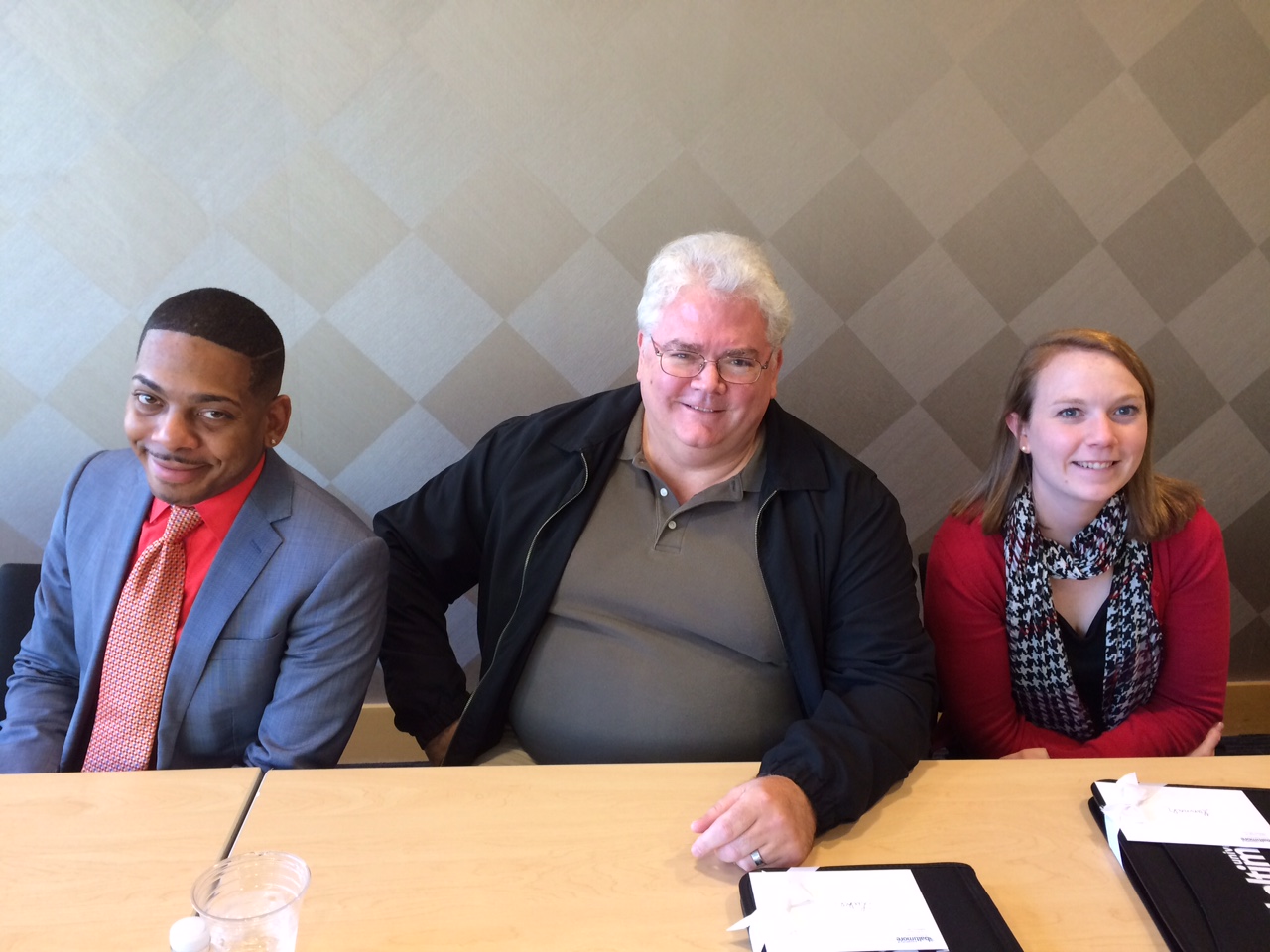 Alumni David Butler, Luke McCusker, and Hannah Dawson turned legal, ethical, and historical skills into great jobs.
These outstanding alumni talked about how their reading, writing, research, and communication skills, honed at UB, helped them find fulfilling positions, and helped them get promoted once on the job.  UB students who attended the event took the opportunity to network and pose their own school and career questions.  They also got to meet and chat with CAS dean Chris Spencer, a history major herself who went on to have a career in public health and higher education administration.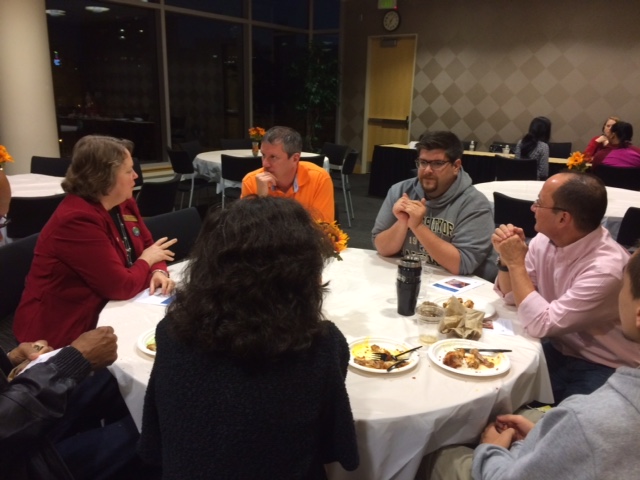 History, Jurisprudence, and LEST students socialize with Dean Spencer over nachos and buffalo wings at the "Knowledge @ Work" event.
Many thanks to Dr. Yi for taking photos at the event, and Lyndsay Bates for helping make the event this year a success.