Apologies for the length of time since our last blog post!  The historians in the Division of Legal, Ethical and Historical Studies and their students have been busy, busy, busy with activity.
Most recently, on March 2nd, 2016, students in Prof. Yi's History of U.S. Foreign Relations class took a field trip to the Capitol Hill to witness a hearing of the U.S. Senate Committee on Foreign Relations on "Economic and Geopolitical Implications of Low Oil and Gas Prices." It was a rewarding time for students to see how Congress set a foreign policy agenda and worked to accomplish it. The trip was made possible by the generous support of Helen T. Helen P. Denit Honors program which encouraged enhanced learning experience for students.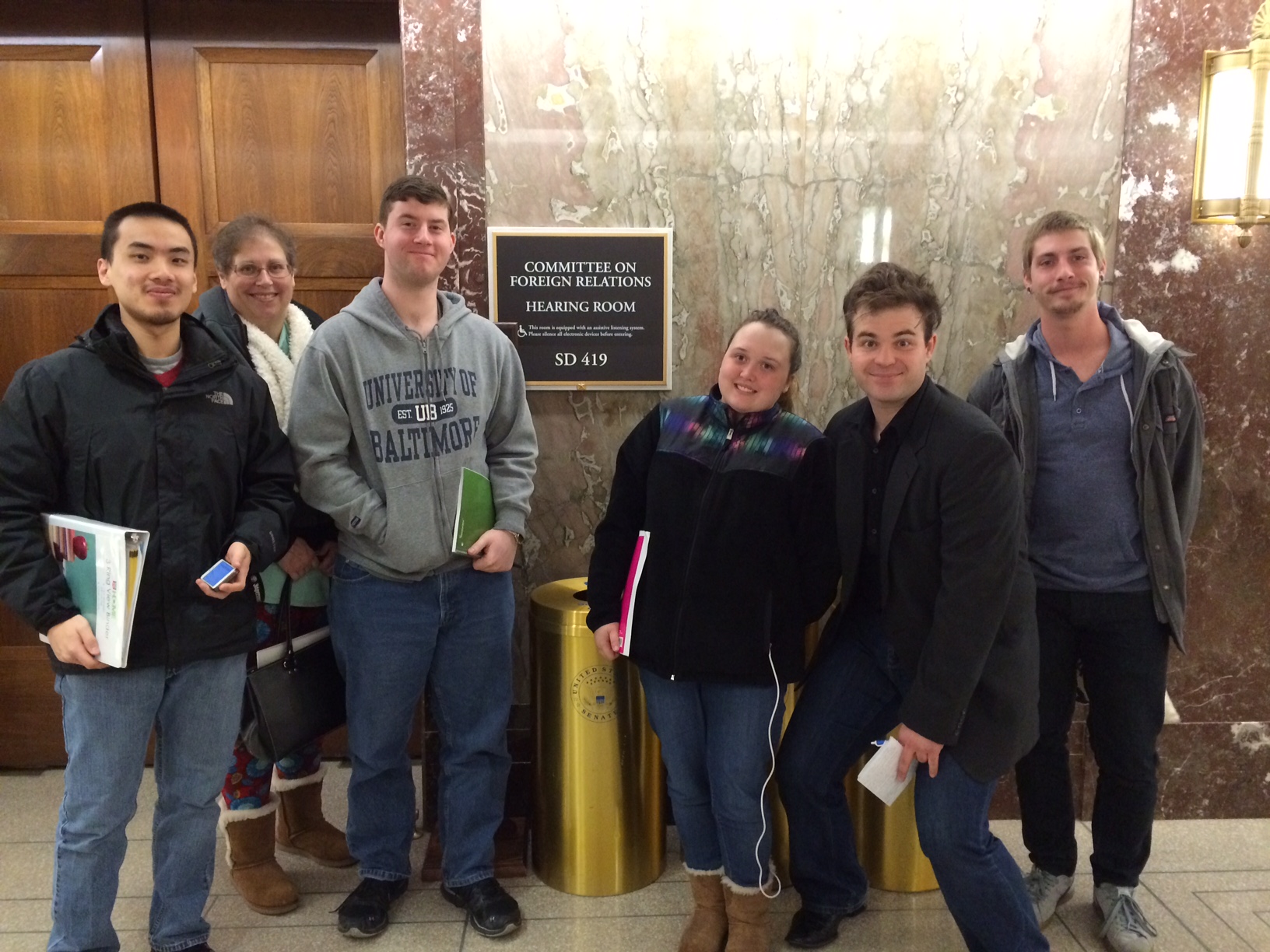 Students in "The History of U.S. Foreign Relations" at the Capitol in Washington, D.C.