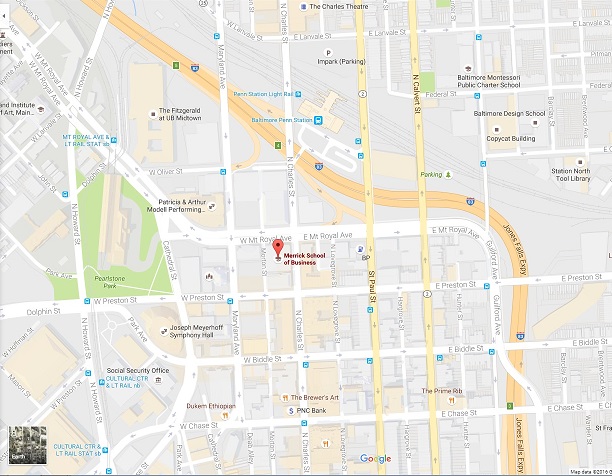 Click on this link to see what our conference building looks like from Mt. Royal Ave:  William H. Thumel Sr. Business Center
A Selection of Hotels in the Neighborhood:
There are also many large hotels in the Inner Harbor area (south of campus), just a short Uber or bus ride away.  The Charm City Circulator bus travels up Charles St. for free.  Take the Purple route from the Inner Harbor to Biddle St. or Penn Station.