Mr. Marshall Odell (History '15) has used his UB undergraduate degree, plus experience working at Langsdale Library, to get hired at the storied Nimitz Library at the U.S. Naval Academy in Annapolis.  No graduate degree required!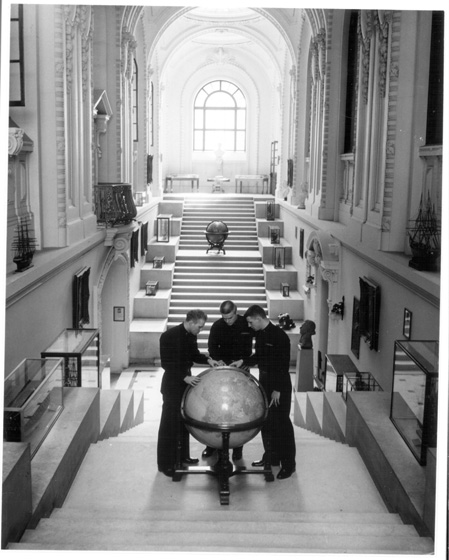 Archival photo from the USNA Web site: https://www.usna.edu/Library/sca/ve-archives/academics.php
Odell says the combination of his history major and his work experience was "what really made the difference" in his application for the Library Technician position.   Making more than he did in his previous career in banking, Odell now can immerse himself in American military history, saying, "there is a treasure trove" of history at the library that could keep him busy exploring the collections for decades.
Marshall's UB history professors, Langsdale Library colleagues, and friends wish him the best of luck with his new full-time job with the Navy!