Innovative Online Post-J.D. Certificate in Family Law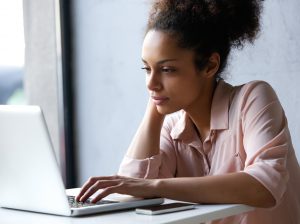 The University of Baltimore School of Law offers the nation's only Post-J.D. Certificate in Family Law. Taught fully online as of Fall 2019, the program is designed both for new attorneys beginning to practice family law and for experienced attorneys seeking to add family law expertise to their practice. This fast-paced program blends theory and practice and offers knowledge and skills that lawyers can use in their practice now through a hands-on, real-world experiential curriculum.
Essential Professional Development in an In-Demand Area of the Law
Family law is a key component of many attorneys' practices. The volume of family law cases is increasing dramatically in jurisdictions nationwide, outpacing that of other cases in courts. For example, in Maryland during the 2018 fiscal year, 45 percent of trial court filings consisted of family law cases. A rise in self-represented litigants, the current shift away from family law litigation toward alternative dispute resolution, and the multi-dimensional health and social issues faced by families in crisis all contribute to make family law cases increasingly complex.
The Post-J.D. Certificate in Family Law addresses the need for an enhanced and in-depth, interdisciplinary, practice-focused curriculum that prepares attorneys for the full range of issues that arise in the practice of family law.
Geared to Working Professionals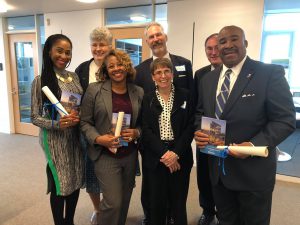 The certificate's 16 credits can be completed in 12 months of study or participants can take classes at their own pace. With all remote class meetings in the evenings, this exclusively online program is tailored to the busy schedules of attorneys.
Developed and Taught by Experts at the Cutting Edge of Family Law
An advisory committee of leading family law attorneys and judges in Maryland has collaborated with University of Baltimore School of Law faculty to develop the program's structure and content. Program faculty include distinguished practicing attorneys and judges who are leaders in family law. The program offers a firm grounding in the core skills and knowledge essential to the practice of family law and insights into the day-to-day practice of this dynamic area of the law from those who are at the leading edge of the field.
UB is recognized widely for the quality and breadth of its family law courses, clinical and experiential offerings, family law center, and the Family Law Area of Concentration within the J.D. program. The certificate program is housed in the University of Baltimore School of Law's Sayra and Neil Meyerhoff Center for Families, Children and the Courts, a nationally renowned center of advocacy, legal education and community-based action dedicated to transforming the family justice system, improving family courts, and connecting courts to communities. CFCC works to ensure that the practice of family law in Maryland, the nation, and around the world improves the lives of families and the health of communities.
Financial aid is available to students in the program who meet credit requirements for federal financial aid: 6 credits in spring or fall, 4 credits in summer. Applicants who meet the program's advanced standing requirements may request a course waiver for "The Craft of Problem-Solving and Advocacy in Family Law."
More information about the Post-J.D. Certificate in Family Law is available here.