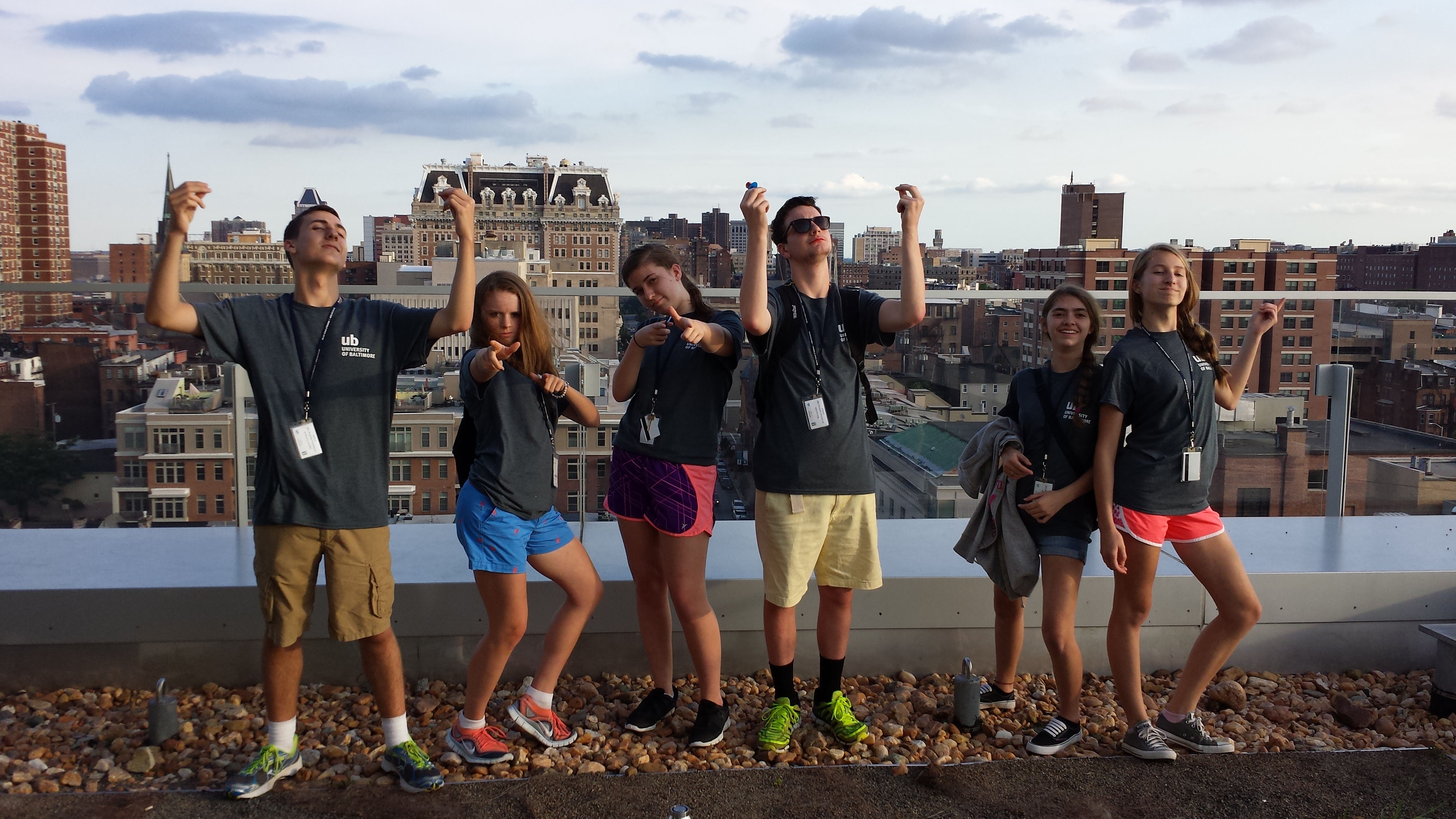 For Students
Students: have you decided to take on the Cyber Discovery Camp challenge? Congratulations! We're glad to have you! Read on to find out more.
For Parents
Parents: has your son or daughter been chosen to attend this year's Cyber Discovery Camp? If so, you might have some questions. Read on to find out what you need to know as a Cyber Discovery Camp parent.
For Teachers
Teachers: whether you're new to Cyber Discovery Camp or an old hand (we love you, BTW), you'll find what you need to know as a Cyber Discovery Camp teacher in this section.
This June, teams from 10 local High Schools will compete to become the 2015 UB Cyber Discovery Champions. A team of 6 students and 2 teachers from each school will spend a week-long immersion at the University of Baltimore into all issues cyber. So what will students do all week? The camp experience includes movies, discussion sessions, hands-on IT labs (robot soccer!) a cryptographic treasure hunt, creative story-telling, and a final cyber challenge. Remember when we said this wasn't just about science and technology? Faculty from UB will be leading the sessions, and they have backgrounds as diverse as philosophy, law, business, gaming, information technology and math (and yes, information security).
Created initially at Lousiana Tech, Cyber Discovery Camp is funded by the Department of Homeland Security (DHS), and is part of a national camp program run by the National Integrated Cyber Education Research Center (NICERC). The University of Baltimore is excited to be involved for a fourth year, and the first university outside Louisiana to be partners in the Cyber Discovery Camp project.