Expert on Policies for (and against) America's Poor, 50 years after MLK's Poor People's Campaign, March 12
The University of Baltimore's semester-long conversation about the history and impac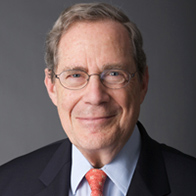 t of Martin Luther King Jr.'s Poor People's Campaign will continue on Monday, March 12, when Peter Edelman, the Carmack Waterhouse Professor of Law and Public Policy and the faculty director of the Center on Poverty and Inequality at Georgetown University Law Center, will present, via Skype, his singular perspective on poverty in the U.S. The presentation, interview, and audience Q&A will be facilitated by Marc Steiner. The session will take place beginning at 5:30 p.m. in UB's Town Hall, located in the H. Mebane Turner Learning Commons, 1415 Maryland Ave. This event, as are all events in UB's semester-long examination at King's legacy and its impact on social justice today, is free and open to the public.
In addition to his Georgetown Law professorship and direction of the Center on Poverty and Inequality there, Peter Edelman is the author of Not a Crime to Be Poor: The Criminalization of Poverty in America and So Rich, So Poor: Why It's So Hard to End Poverty in America (The New Press). He was a top advisor and speechwriter for Senator Robert F. Kennedy on poverty and related issues. He served in the Clinton administration and resigned as the assistant director for planning and evaluation at the Department of Health and Human Services immediately after President Clinton signed the Personal Responsibility and Work Opportunity Reconciliation Act of 1996. Since that time he has been a scholar, thought leader, author, and activist on policies affecting America's poor.
Marc Steiner has been a fixture in Baltimore media and public affairs for 25 years, beginning with his radio show on WJHU, which continued on WYPR and WEAA. He has become one of the most recognized voices in Maryland and has gained national acclaim for his insightful style of interviewing. As president of the Center for Emerging Media, he won a Peabody Award, the most distinguished award in broadcast media, for the series "Just Words." Mr. Steiner participated in the Poor People's Campaign, spending five weeks during 1968 in "Resurrection City" (on the National Mall).