The annual LEHS "Knowledge At Work" alumni event took place on October 23, 2017 in Dr. Nix's HIST 295 evening class.  This year, we had three alumni from the division come back to UB to talk to history program majors about their work experiences since graduation.
Mr. Michael Bealefeld (History '13) talked about his master's program experience at UMBC, which was funded by a Madison Foundation Fellowship that he won as a UB student.  Since finishing the UMBC program, he became a history teacher at the Cambridge School in Baltimore County.
Ms. Lyndsay Bates was our representative from the Legal and Ethical Studies master's program here in the Division of Legal, Ethical and Historical Studies (LEST '13).  She is currently earning her doctorate in Public Administration at UB, and she has already presented her research on structural inequality in Baltimore to a professional audience of scholars.
Our third panelist was Sgt. Audrey McCoy, who graduated from the UB History program as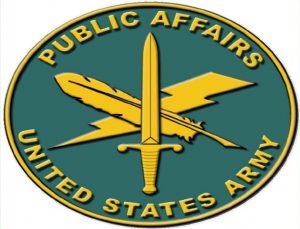 Audrey Hayes in 2015.  A recipient of the Keith L. Ware Military Print Journalist of the Year Award (2017), Audrey works as a photojournalist for the United States Army Reserve.  Her article, "Remembering Rosie," based in part on her History program research, was featured on the U.S. Army Web site homepage.  Read her article here.
All three of our panelists talked about how their LEHS degree prepared them for their next steps, and how the research, writing, and communication skills they developed here gave them a competitive advantage.  The history majors in the audience had the opportunity to ask Mike, Lyndsay, and Audrey their own questions about parleying their degrees into a variety of careers.
Special thanks to Dean Spencer, the History program faculty, and Cindy Meyers for helping make the event a fun night of useful insights and lots of laughs.