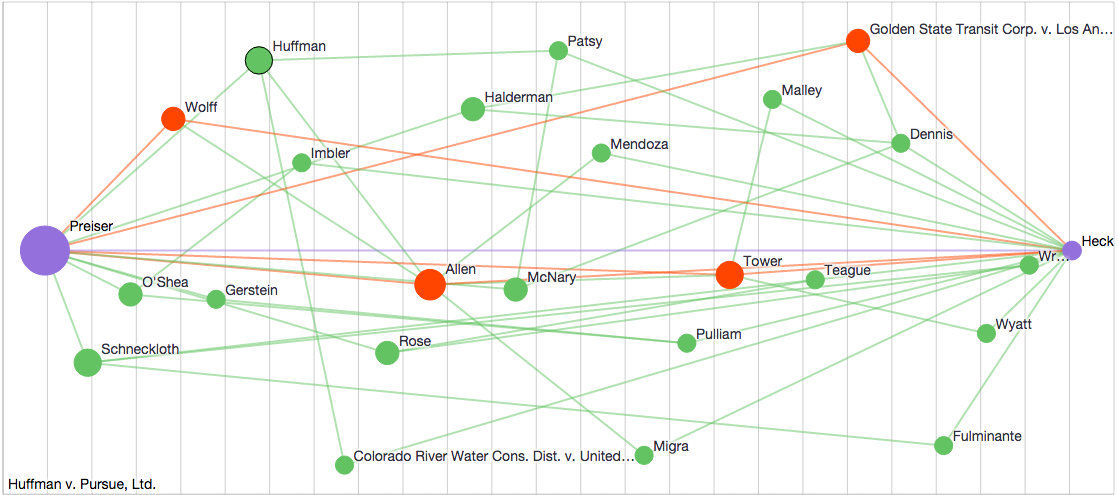 After months of hard work, we here at In Progress are proud to announce the launch of a new online Supreme Court doctrinal mapping tool. A collaboration between the SCOTUS Mapping Project at the University of Baltimore and Free Law Project, the tool enables anyone to create doctrinal maps similar to those that have been featured on this blog for the past year and a half. Use of the website is 100% free and the entire project is open-source.
Folks interested in checking out the tool can go here. We've also put together plenty of resources to help lawyers, law students, professors, and others interested in learning more about this innovative form of legal research. Resources include:
Over the next few weeks, we'll examine maps created with the tool and explore what they can teach us about Supreme Court doctrine. For now, however, we'll just pop the champagne and celebrate the launch!
by