Dreaming on a Career in HR? UB is Your Certified Leader.
According to the job outlook from the U.S. Bureau of Labor Statistics, "employment of human resource management jobs are projected to grow 9 percent from 2016-2026." In Maryland there are an average of 1,770 annual openings for human resource managers, specialists and assistants. That's a competitive market. For students in University of Baltimore's B.S. in Business Administration Human Resource Management (HRM) specialization, preparing for the HR field has just gotten a whole lot better.
As of November 2018, the HRM curriculum has been certified by The Society of Human Resource Management (SHRM). So what does this mean?
According to Lisa Stickney, Chair of the Merrick School of Business Department of Management and International Business, SHRM is an organization that brings human resource leadership and best practices to professionals from around the world.  For UB students SHRM's recognition of our program says our that students are learning what they need to know to become HR professionals. It also means that our students are eligible to apply for the SHRM Certified Professional (SHRM-CP) exam.
"We are excited to have SHRM recognize our program as aligned with their curriculum guidelines for HR education," said Stickney. "With over 300,000 members worldwide, SHRM is the largest professional organization dedicated to HR. Our students will be seen by hiring managers as having the skills and competencies to hit the ground running."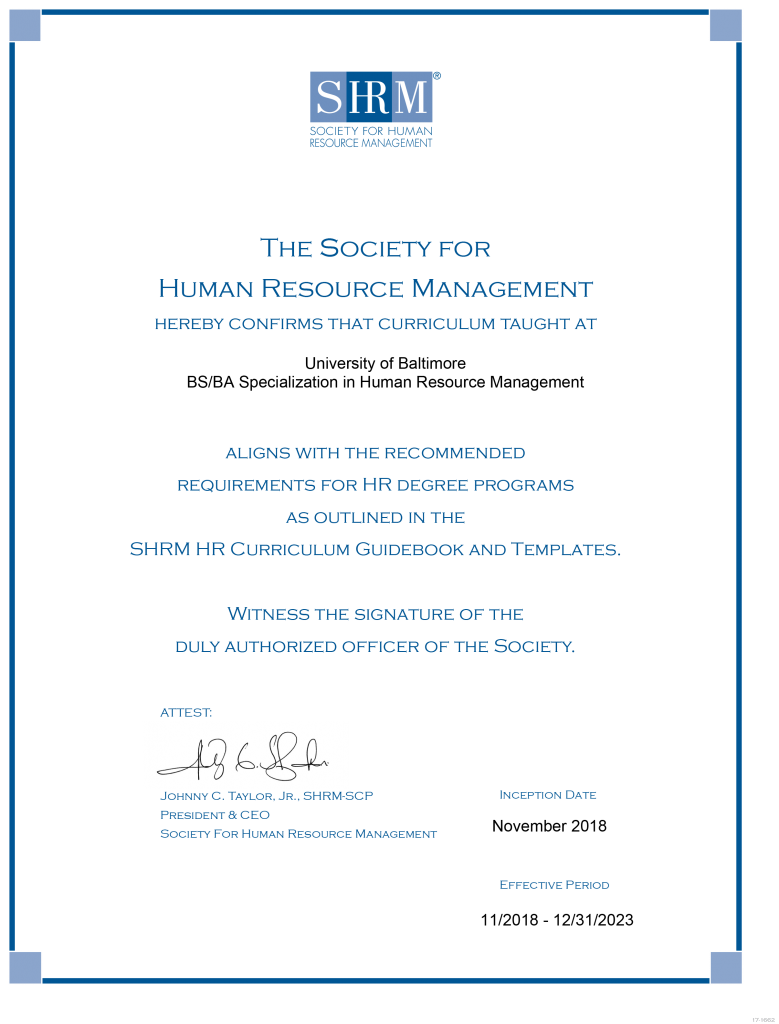 by