Alumna to be Honored with the 2020 Mary Pickersgill Award for Women's Leadership in Business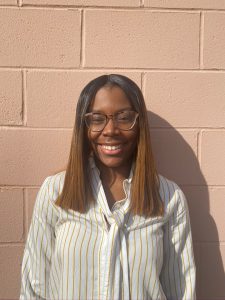 In March, alumna Brianna Billups will be honored with the 2020 Mary Pickersgill Award for Women's Leadership in Business. A 2018 graduate, Billups was part of the elite Ratcliffe Entrepreneurship Fellows program, where she founded her business Fully Grown,  an organic line of fruit snacks whose profits go to supporting the change in nutritional health of children, families, and communities. She also runs The Garden Project which is a nonprofit supporting urban agriculture programs in city schools.
The event scheduled for Mar. 27 at the historic Star-Spangled Banner Flag house in downtown Baltimore will honor Billups as the awardee eighth women to receive the award. The Mary Pickersgill Award for Women's Leadership in Business is given annually to a woman in the Baltimore metro area who follows in Pickersgill's footsteps. This individual is a successful businesswoman who has made significant contributions to her field. She is creative and innovative, inspiring others with her work. She is also a civic leader, demonstrating significant ties to the area through charitable work, mentoring, or community service.
According to the event's nomination background Billups' leadership achievements and activism in the community are much like Pickersgill's was in 1813. Her efforts "exemplifies innovation in her chosen field and has the power to inspire others."  Mary Pickersgill, the woman and Baltimore citizen who sewed the Star-Spangled Banner, the flag that inspired our national anthem, was more than a patriot. She was a driven, creative, and successful businesswoman, a female sole proprietor of her flag making business, uncommon in 1813. She devoted her later life to charitable causes, becoming the president of the charitable Impartial Female Human Society in 1828. Under Pickersgill's direction the Society opened Baltimore's first home for aged women and lead a successful campaign to raise wages for the city's seamstresses.
More About Brianna's Business Story
In 2019, Brianna Billups decided to take Fully Grown into a more focused direction. After dissolving the meal prep services from the company and she solely focusing on manufacturing and selling all-natural snack products. She began selling them at three local farmers' markets. Taking a step back allowed her to reconnect with her customers and get firsthand feedback.
By the end of the farmer's market season, she wanted to revamp Fully Grown's entire business model. So she worked closely with Baltimore's Innovation Works to apply to the Open Works EnterpRISE Pitch Competition. She won one of the grand prizes funds of $1,000 and put it towards Fully Grown's newest efforts to support youth participation in culinary arts and urban agriculture.
Today her goal is to create a partnership with Baltimore City high schools that offer culinary arts training to employ their students in the production and sales of Fully Grown all-natural snacks. Through this partnership students will be engaged in the operations of a local food business, gain workforce development training and earn an income while still in school. It is her hope that she can make the production site of our snacks a youth works site, so the students may earn potentially higher wages and her company can employ more youth interested in the fields of culinary arts, hospitality management, business, and entrepreneurship.
Among the many changes to Fully Grown, Billups is moving into the next phase of her career. She have recently been accepted to Johns Hopkins University School of Education where she will be earning a master's degree in elementary education in partnership with Urban Teachers of Baltimore. She feels extremely blessed to be able to take her experiences and knowledge and share them in a classroom that she can call her own. Education has always been a passion of hers and has been at the forefront of her business venture since its inception.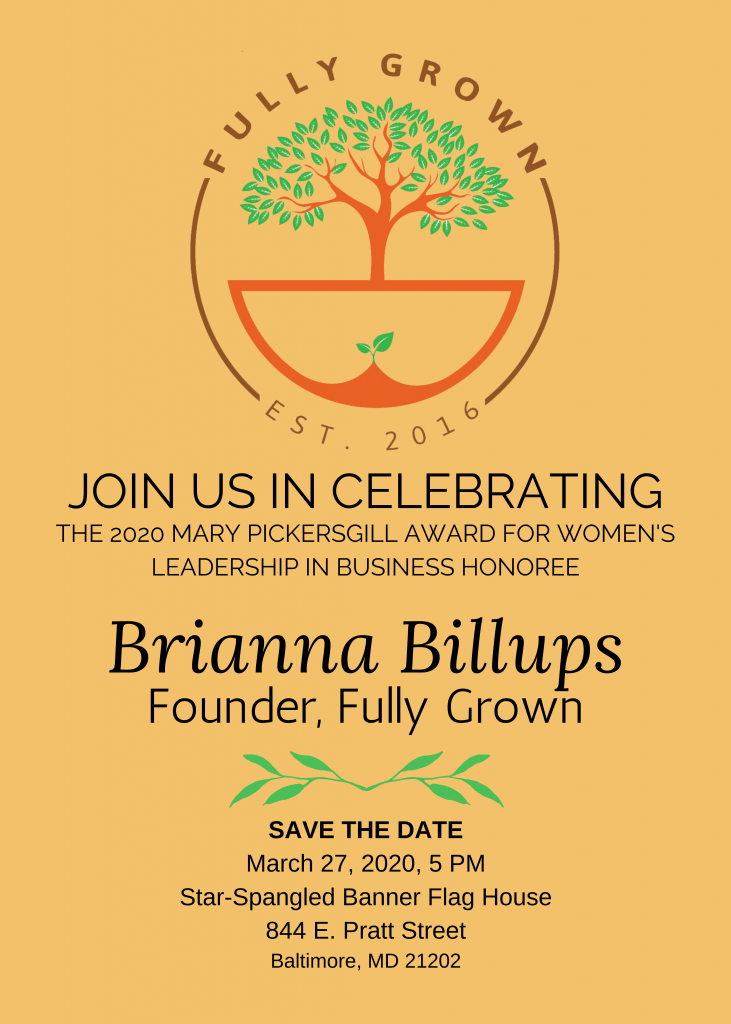 by