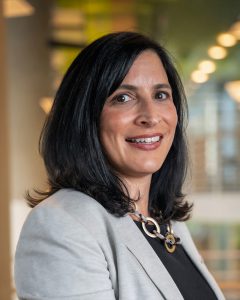 Joy Gaslevic, J.D. '99, joined the law school in August as associate dean for administration. Gaslevic brings a wealth of experience in higher education law and administration, with particular experience handling matters related to sexual misconduct and other types of discrimination and harassment, having led the Office of Institutional Equity at Johns Hopkins University. 
As a lawyer in the Office of the Maryland Attorney General, Educational Affairs Division, she represented University System of Maryland clients, including the University of Baltimore.  
Before joining UBalt Law, Gaslevic was senior counsel at the firm of Husch Blackwell, where she advised higher education clients on matters such as student and faculty affairs, compliance, policy development, training, and case management. 
"I'm so excited to return to my Baltimore Law roots and help keep the law school strong and on track," Gaslevic says.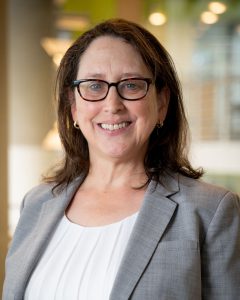 Dina Billian came to the law school in July as assistant dean for career development. She joins the senior staff after serving as the deputy director of career development at the University of Maryland Francis King Carey School of Law, where she counseled students on job search strategies, interview preparation and networking, managed the recruitment initiatives, and crafted innovative professional development programming.  
Throughout her 30 years of connection to the Maryland legal community, Dina has worked on recruitment, professional development, diversity and pro bono initiatives at Miles & Stockbridge, PC, and as a member of the recruitment team at Saul Ewing LLP (now Saul Ewing Arnstein & Lehr, LLP.) In addition to work in the private and education sectors, Dina has experience as a placement director in a legal staffing agency and worked for a brief time on the admissions committee of Darden Business School at the University of Virginia.  
Share this story with your network: