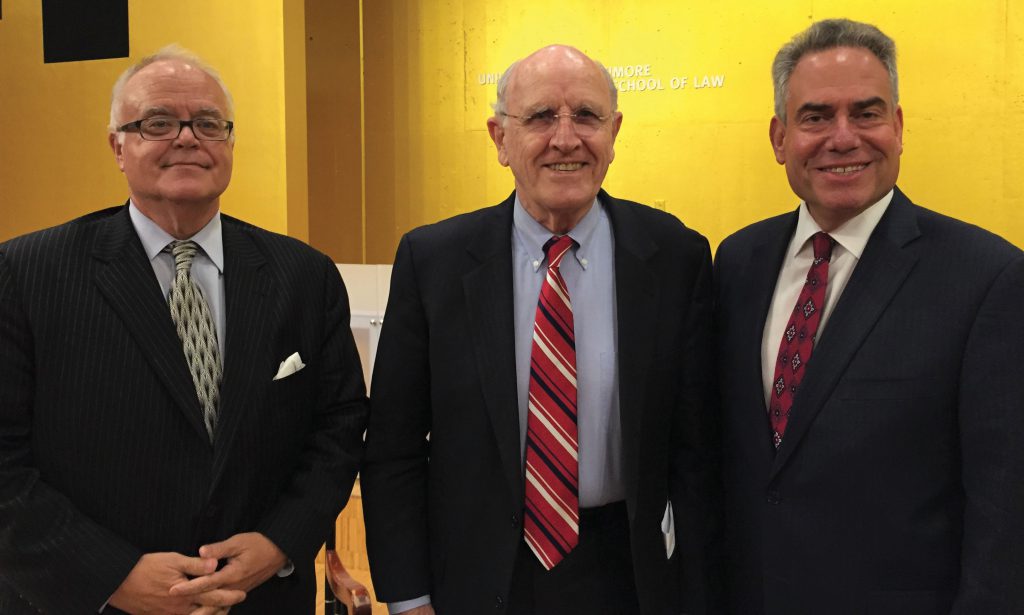 Recently, the law library received a substantial donation of books from the personal collection of Lyle Denniston, renowned author and scholar on the U.S. Supreme Court.
The donation stipulates that the School of Law library may use all or part of the collection for any educational purpose, and that students, faculty, staff and the general public will have free access to the books and journals for research, study and scholarship.
The collection consists of:
83 issues of scholarly magazines covering law and the Supreme Court;

Approximately 1,150 hardcover and softcover books on law, the Supreme Court, politics and American history, covering such topics as civil rights, women's rights and gay rights, as well as the confirmation of recent Supreme Court Justices.
Denniston taught an online, eight-week, college-level course, "The Supreme Court and American Politics," through the University of Baltimore School of Law, and it is still available at no charge. Although he is nominally retired, Denniston can still be found reporting on the Supreme Court and the law at his blog, Lyle Denniston Law News.
Share this story with your network: