Welcome to the Legal Data & Design Clinic (LDDC) at the University of Baltimore School of Law.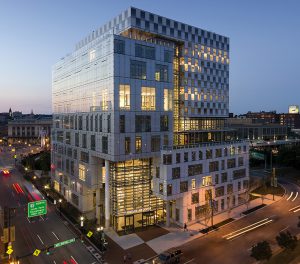 The LDDC is the newest clinic within UB's Clinical Law Program. Launched in January 2020, the LDDC represents institutional clients working to advance justice and evidence-based reform. We are a technically savvy law office, committed to principles of client-centered lawyering and user-based design.
Located in the heart of Baltimore, our law school's structure stands as a physical manifestation of our UB student, faculty, and alumni community's current and future commitment to justice. Given that commitment, the LDDC seeks to harness an understanding of the law and data analysis, along with public or client-provided data, to address clients' needs.
Data analysis can be a force multiplier for clients with limited resources. Many of our clients know or suspect injustice based on years of anecdotal evidence, but there is no substitute for data analysis that can support an argument against such injustice.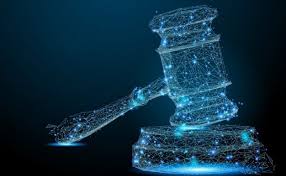 We recognize, however, that the data points underpinning our analysis represent lives irreparably changed by unequal or ill-intended laws or the sometimes unequal enforcement or application of laws. These are not just data points. The effect is on individuals–human beings–our family members, friends, or neighbors. Like our law school, the LDDC is very much of, by, and for the residents of Baltimore, Maryland, and the region.
Examples of LDDC student attorney work can be seen on our research page and on our blog. We have also produced resources to help legal organizations using Clio (a client management system), WordPress (for website and blog production), and Court Document research tools including CourtListener, RECAP, and the FJC Database