Changing Baltimore: It Starts from the Ground Up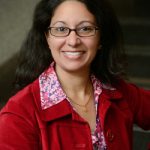 It doesn't matter where you live, whether you own a home or rent, live by yourself or with friends or family: We all believe our neighborhoods must continuously strive to improve quality of life for everyone. So, here's a scenario: What would you do for your neighborhood if you had 10 weeks to muster a plan to make it more livable, more desirable or safer?
That's the question being addressed now, as the inaugural cohort of University of Baltimore Real Estate Fellows brings forth their redevelopment ideas to a panel of expert real estate developers.
On Wednesday, June 5, a group of eight real estate developers in the making, comprised of current UB students and alumni, will pitch their neighborhood development proposals at the finale of what has been a remarkable journey for them. At this pitch event, held before a panel of development experts, they will vie for financing up to $1 million in a "Guidance Line of Credit" from Baltimore Community Lending to move forward with their proposed project.
Seema Iyer, academic director of the real estate and economic development program in the Merrick School of Business, has gotten to know the people living in many of Baltimore City's neighborhoods through the years. When she wears her hat at the associate director of UB's Jacob France Institute, she works with enormous amounts of data as the lead researcher for the Baltimore Neighborhood Indicators Alliance (BNIA). A signature project for BNIA is Vital Signs, a comprehensive, long-term look at more than 100 quality of life indicators for Baltimore communities. The Vital Signs report, now in its 17th year, is Baltimore's broadest, most reliable survey of the data that really matters to each and every neighborhood in the city. Community leaders tap into BNIA data to track progress and advocate for change in their neighborhoods. Iyer believes that people yearn for community-oriented developers who can help them continue to retain and attract residents, businesses – signs of investment, signs of positive change. This is where the UB Real Estate Fellows come in.
In the classroom, she and her faculty colleagues have been teaching UB students about real estate principles with a particular focus on applied learning and social entrepreneurship. During her time at UB, Iyer has witnessed an especially driven group of our students who have the desire to become real estate developers. She has watched these dedicated students, many of whom have developed or "flipped" one or two properties in Baltimore, attempt to grow their skills into a sustainable development business.
"I realized we were in a great position to bridge the two worlds of applied learning and social entrepreneur in a new and positive way, using real estate development as the tool," she says. "So after consulting with members of the advisory board and finding a few financial partners, we launched the UB Real Estate Fellows and the associated Venture Competition as an innovative way to support emerging developers. They have the education and desire to work in Baltimore's communities, but lack experience in the management and financing requirements of real estate development."
The Fellows were challenged to develop projects in many of Baltimore's well-established neighborhoods where community leaders have been both raising awareness and advocating for better access to capital from lending institutions, in order to attract real estate developers who are both competent and have a viable business model to launch projects.
"We here at UB have the local knowledge and relationships with leaders within neighborhoods and, in partnership with Baltimore Community Lending, we now have a lending institution interested in supporting developers who can provide workforce housing and other neighborhood amenities in middle-market areas," Iyer says. "The ability to offer this kind of program is extremely timely. With the completion of the city's new zoning code in 2017, it brings clarity to the rules of development, plus major capital investments in 21st-century schools, the upcoming disbursements of the community catalyst grants by the city's Department of Housing, innovative financing resources through the city's Neighborhood Impact Investment Fund, and federal Opportunity Zones spurring development in emerging neighborhoods. We are sitting on the cusp of great things happening in Baltimore."
Iyer is bullish on Baltimore after a long period of uncertainty: Since the economic downturn of 2007, the city has lost several competent mid-sized development teams that specialize in development projects ranging from $1 million to $5 million. Although the economy has recovered, the problem today is the lack of developers with the financial equity, experience and bandwidth to continue the rebuilding and stabilization of challenged neighborhoods.
Iyer and Baltimore have a lot to look forward to from these aspiring developers. They are ready to make a difference. They've rolled up their sleeves with an eagerness to learn from their weekly visits from their mentors, the leadership at Baltimore Community Lending and, importantly, from each other. Iyer even got an acknowledgement from one of the Fellows that the student learned more during the 10 weeks than she did during her graduate experience.
"The Real Estate Fellows program is the culmination of several years of internal and external planning, all focused on how the University of Baltimore can deliver the metropolitan area's best educational experience for students and alumni interested in the real estate development process – from envisioning a project through to its funding and construction," Iyer says. "Many students at UB are interested in becoming real estate developers, and in some cases have even flipped a vacant house or two to cut their teeth on the idea. But moving from a small-business to a mid-sized one requires two kinds of access: to capital, and to a good team with whom they can gain the experience. This is how they can reach a recurring level of financial and development success."
Indeed, real estate development is never a "one and done" experience. Success in this field is measured in how many times the developer has negotiated his or her way through the process. With the UB Real Estate Fellows and Venture Competition, UB intends to ensure that the learning process leads to a living – a viable career path for the developer, and a better, stronger neighborhood for everyone in the city.
by