Economics professor discusses remote working and the impact on small business performance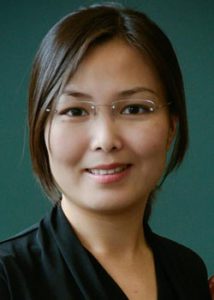 Merrick School of Business Associate Professor of Economics Ting Zhang was quoted by writer Margaret McIntyre in a May 29, 2021 article titled "Amid the pandemic, remote work boosted small business performance," in The Academic Times.
In the piece Zhang shared her thoughts that align with a study that she, and Merrick School of Business Professor Dan Gerlowski and George Mason University Professor Zoltan Acs co-authored in the journal Small Business Economics.
Here is one of many contributions she made to the article.
"Our empirical analysis showed that WFH is associated with overall better small business performance and is on the rise even after the [stay-at-home] mandate ended," Ting Zhang, co-author of the study and an associate professor at the University of Baltimore, told The Academic Times. "However, adopting WFH practices often requires organizational changes, such as surveillance and control or management of the psycho-sociological distance from the work environment, considering limited promotions, raises and career success often associated with WFH. Otherwise, the benefit of WFH could be compromised or even lost."
by