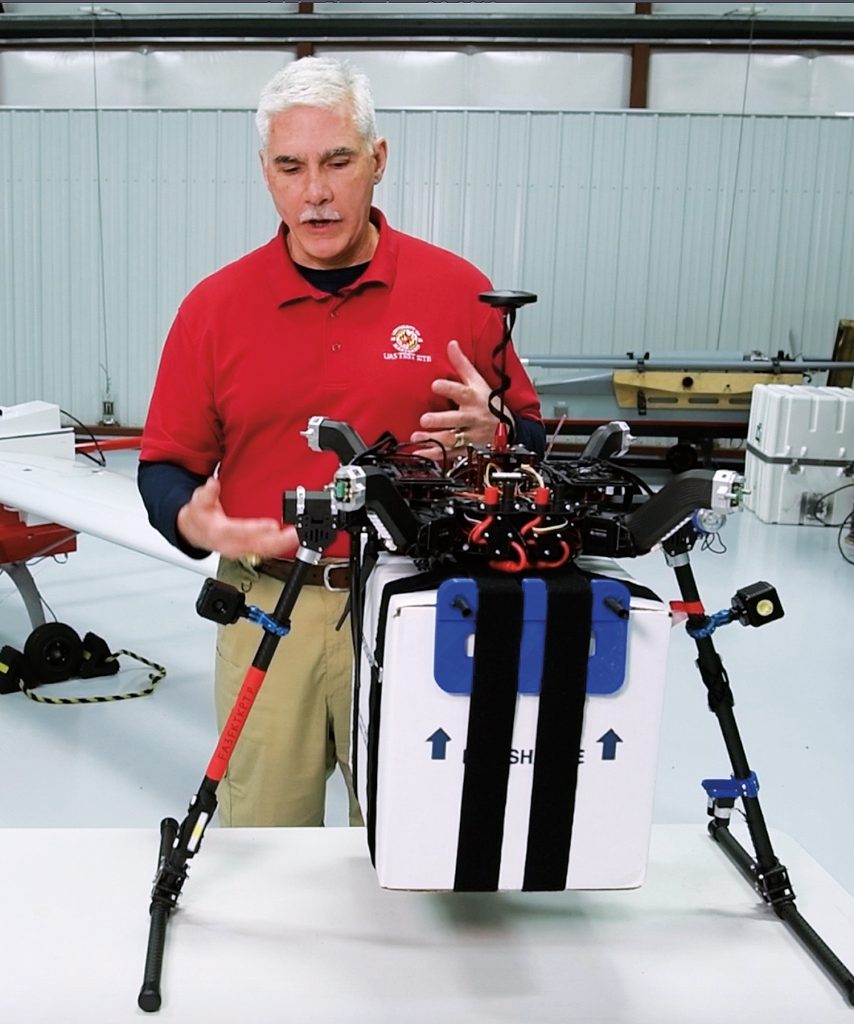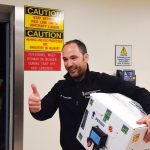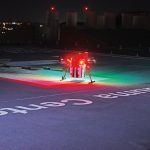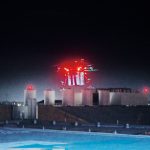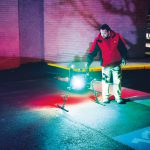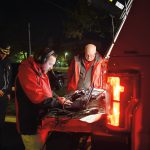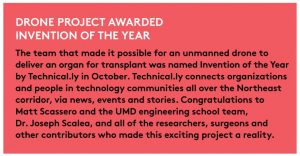 In the early hours of April 19, a single drone aircraft flew over Baltimore City destined for the University of Maryland Medical Center. The drone carried time-sensitive, life-saving cargo: a donated kidney. For the patient, a 44-year-old former nurse at The U.S. Department of Veterans Affairs who had been on dialysis for eight years, her successful kidney operation represented a second chance. But the debut of the medical-delivery drone is proving to be a historic milestone.
Director of the University of Maryland's Unmanned Aircraft Systems (UMD UAS) Test Site Matthew Scassero, M.P.A., '17, has been involved in the development of this special delivery since its inception. "It all started with a phone call," Scassero recalls, when two and a half years ago, renowned transplant surgeon Dr. Joseph Scalea contacted him to ask if it was possible to send organs for donation using a drone.
Scassero says he barely blinked before responding. "Even without looking at all the technology regulations or how long it was going to take, my instinct was to say yes," he recalls.
Scalea reached out to the UMD UAS due to its reputation for cutting-edge drone technology. Still, flying an organ directly to a patient had never been attempted before, and would require extensive problem solving.
In organ donation, "Time is of the essence," explains Anahita Masoumi, MBA '15. Masoumi became chief administrative officer and executive director of the Transplant Institute at the University of Chicago in early 2019, after years in the field as both a medical administrator and a transplant nurse. "The success of organ transplants is strongly influenced by the amount of time the organ is out of the organ donor's body and kept on ice. For every six hours a kidney is out of the donor's body, the long-term outcome of the kidney declines," she explains.
Using delivery drones could transform lives, realized Scassero. "So the mission became about that big target: How many more patients can we save?" Scassero says.
In order to make Dr. Scalea's vision a reality, Scassero drew on his considerable experience—from his early career in the Navy and nonprofit work, all the way through earning his M.P.A. from UB. Multiple groups needed to be connected, from engineering and aviation experts to transplant physicians to the Living Legacy Foundation (an organization that facilitates organ donation and transplantation in Maryland hospitals).
"They made it happen. My biggest job as director is to take credit for what they accomplish," Scassero jokes.
Step one for the team involved inventing a durable, temperature-controlled vessel with the capability to communicate the condition of the kidney to the ground team. Next, they needed to determine the best way to pilot the drone, all while negotiating for use of airspace with the Federal Aviation Administration.
The successful April delivery was a one-time demonstration of what is possible, not yet a fully implemented system. "Transplant professionals are realistic that use of drones will require a period of development and adjustment, but all agree this is the future," says Masoumi. She praises drone technology for its potential to ship other critical lifesaving medical supplies, such as equipment, medications and blood.
To Scassero, this flight was a demonstration not only of technology, but of effective public administration skills he strengthened through his experience at UB. "This is policy being flowed down through the technical approaches, the regulatory approaches, and taking something from an idea to a solution that will be part of the healthcare system one day," he explains. "Every single person we proposed the idea to, their first response was 'yes.' That helped us with big problems we had, like flying over the city. People wanted to make this happen."
To Scassero, one moment of the historic night stands out, "being there both on launch and recovery and seeing the nurses waiting on the roof. When you see those people cheering and faces lighting up, that's the moment you realize, wow, this is something big."
Tim Paggi, M.F.A. '15, is a writer based in Baltimore.