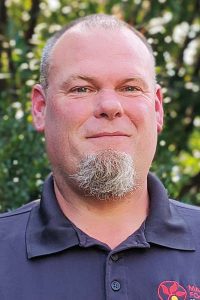 Many more people are struggling with food insecurity during the simultaneous health and economic crises associated with the pandemic. According to recently released studies by the United States Department of Agriculture and Northwestern University, the number of families experiencing hunger in the nation has almost doubled in the last year. Among families in Maryland, 1 in 3 households with children report that they do not have enough to eat.
Fortunately many organizations and individuals are stepping up to help, including members of the UB community. Jim Crimmins, B.S. '13, is the day shift receiving lead at the Maryland Food Bank. The Food Bank distributed 31.4M pounds of food from March to August, an increase of 97 percent from the same time period in 2019. 
Crimmins' responsibilities include taking in donated food from community partners and making sure that drivers have products ready to deliver to partner sites such as churches, soup kitchens and schools. He says an initial challenge of the COVID-19 shutdown was the disruption in the ways food was distributed.
"Typically we do a lot of deliveries to school systems for things like after-school programs," Crimmins explains. "Kids still need food, and we had to figure out ways to get it to them."  From March to August, the Food Bank provided 372,071 grab and go meals to children.
"Typically we do a lot of deliveries to school systems for things like after-school programs," Crimmins explains. "Kids still need food, and we had to figure out ways to get it to them."
An ongoing challenge, he adds, is not being able to plan strategically. "We are constantly re-evaluating, managing need and providing for where there are shortfalls in different areas of the state," he says.
Crimmins says that it's inspiring to see the dedication of the Food Bank's volunteers who help with sorting and packing food, among other tasks. "We depend on them and they are very dedicated—even in the beginning most of them were here on their regular days," he says. "They make it possible for us to get food to the people who need it."
Saval Foodservice, a fourth-generation food distributor that serves the mid-Atlantic region, is helping people in a variety of ways.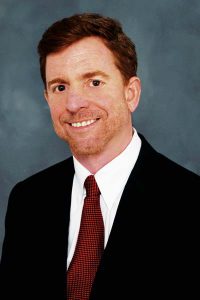 President and CEO Paul Saval, J.D. '80, whose grandfather founded the company 88 years ago, says that Saval's customer base includes more than 1400 independent, largely family-owned restaurants—an industry particularly hard hit by the pandemic. In the first months of shutdowns the company provided food to restaurant and food service workers who had been laid off or furloughed.
Now the organization has transitioned to working with nonprofits, providing food products for those in need and also lending Saval drivers and trucks to make deliveries for programs such as Meals on Wheels. "It's worked well, because the nonprofits have the systems in place to feed people, and we have food products and the logistics to get the food distributed efficiently," says Saval.
"My job has always been to plan for the future. But in this environment, it's about resilience and finding ways to get through this."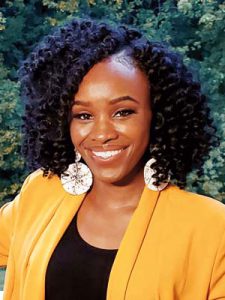 Edith Waithira, M.A '19, who works as a project coordinator for the Maryland Stadium Authority, interned at Baltimore's Mera Kitchen Collective during her UB master's program in 2019. Mera is a food-based cooperative made up of women chefs from around the world. The organization empowers women by creating a multicultural community and helping them attain economic independence. Mera's team has served more than 72,000 meals in the city since March.
Waithira says she is inspired by the organization's values. "From the first, you are part of the family," she says. "It's natural that they would want to alleviate suffering by feeding those in need."
While interning at Mera Kitchen, Waithira's responsibilities included preparing food for catering events, and also for the farmers market run by the collective. In addition, she helped with event planning and execution and provided transportation for team members.
"Sharing the foods that are important to us is a way to begin conversation, and a foundation to connect on deeper issues," Waithira says. She adds that her family emigrated to Baltimore from Kenya when she was in middle school, and says of her own mother, "I imagine that she wished she had had a place like this one."
Organizations like these will continue to adapt to support those who need them. Crimmins says the Food Bank is continually pivoting as different counties change the way businesses and schools are operating. "Work is really intense right now, and we're not sure what's going to happen," he says. "All we know is that things are constantly changing."
Adds Saval, "This is a fascinating time with a lot of uncertainty. I remind myself, 'patience and persistence,' and to look for opportunities to overcome the challenging obstacles that confront us."
Paula Novash is managing editor of the magazine.