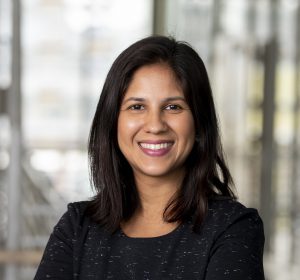 By Shanta Trivedi, CFCC Faculty Director
There are more than 400,000 children in our foster care system each year. Being removed from their parents is one of the most traumatic experiences children can endure in their lifetimes. CFCC's February Webinar explored how a primary prevention approach could keep families together and help children develop and thrive within their families.
Notably, most children in foster care are there because of allegations of neglect, not abuse. A large percentage of those parents are struggling with poverty that is conflated with neglect or has led to circumstances that create neglect—such as food or housing insecurity, lack of access to healthcare, mental health, or substance use services. Thus, the most common indicator that a family will be subject to child welfare involvement is poverty.
The child welfare system approaches both abuse and neglect by intervening after a family is already in crisis—rather than trying to address the core reasons that can lead to child welfare intervention. For families to experience meaningful change, and for children to be healthy and safe, our system needs to shift its focus from belated, crisis-driven responses to a focus on primary prevention.
On February 1st, CFCC Faculty Director Shanta Trivedi hosted a webinar focused on primary prevention with panelists Prof. Matthew Fraidin, of the University of the District of Columbia David A. Clarke School of Law; Nena Villamar, Chief of the Parental Defense Division at the Maryland Office of the Public Defender; and Christopher Church, Senior Director for Strategic Consulting at Casey Family Programs and academic affiliate and pro bono attorney with the CHAMPS Clinic at the University of South Carolina School of Law.
You can view a video of the webinar on our YouTube Channel.
Highlights from the Panel Discussion
Professor Matthew Fraidin explained that the concept of primary prevention means that if we want to fix a problem, we need to get out ahead of it. For example, if you want to prevent teenage smoking, you should not wait until a child is already smoking to confiscate their cigarettes; you try to make sure they never pick up a cigarette in the first place. One approach could be creating an education campaign designed to teach teenagers the health dangers of smoking or setting up after-school programs that give teenagers a safe place for social interaction.
In the child welfare system, to address the large numbers of children who are removed from their families due to poverty, we could, for example:
Expand universal basic income programs that provide struggling families with cash assistance, "no strings attached."
Establish a baby bonds program, designed to help close the wealth disparity gap through seed money upon a child's birth whose amount is tied to family income, with additional investments each year to provide a fund for use once the child reaches 18.
Measures that help lift families out of poverty, have been shown to allow families to better meet their basic needs and reduce family stress, which can exacerbate conditions that may lead to abuse and/or neglect. Recent data related to the impact of child tax credits during the pandemic have shown that these programs have positive   impacts on babies' brain development.
Because families at risk of child welfare involvement often lack strong social and family networks that can provide an essential safety net in times of crisis, we need to build strong communities by investing in social programs that allow families to connect and create interpersonal cohesion. Successful experiments focused on this goal have created family centers that allow parents to gather, create friendships, develop babysitting pools, access support groups and share family dinners. These centers provide a central place for families to seek resources and access needed services. Participation in community-building activities such as these have been shown to lower parents' stress levels. Most important, these resources provide parents a non-punitive option for seeking help in times of crisis.
Nena Villamar, whose team at the Parental Defense Division at the Maryland Office of the Public Defender works with parents once they have received a charge of abuse or neglect, discussed how many of her clients' lives could be improved—and the costs to society of multiple court hearings and involvement of multiple child welfare agencies reduced—through a focus on primary prevention. She described how traumatic it is for a parent to have their child physically removed from them and for that child to be taken from their parents. Instead of punitive intervention and children being removed from their families once the family has reached a point of crisis, she envisioned a proactive approach in which parents could be referred to community centers where they could get job training, access to a food pantry, laundry services, and childcare, among other supports. In more serious cases, referrals could include mental health and substance use treatment, anger management, or others like them before these problems lead to harm.
Finally, Christopher Church revealed some of the projects that Casey Family Programs invests in to develop primary prevention efforts.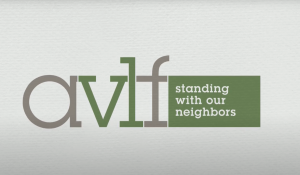 Standing with Our Neighbors is a school-based primary prevention program in Atlanta, Georgia. In this program, a lawyer is on-site in the school, as a resource for teachers who encounter family or community adversity. Having a lawyer on-site allows teachers to refer the family to the attorney for help, usually with housing or domestic violence issues, before these issues push the family to a crisis point. This in-school attorney is a  resource mandated reporters can use before they believe that they must report a family to children's services under mandated reporting laws.
Carolina Health Advocacy Medicolegal Partnership (CHAMPS) Clinic is a well-established medical-legal partnership model where lawyers are part of a healthcare team. If health issues are related to a legal problem such as mold causing asthma, the lawyer can advocate on behalf of the families to remedy the problem.
All panelists acknowledged the disparate impact of child welfare intervention on families of color, particularly those who are Black. Black parents face bias at every stage of the child welfare system and are more likely to have their children removed, which translates into a disproportionate number of Black children in foster care.
Primary prevention efforts must focus on building wealth in our most marginalized communities and creating infrastructure that will help families succeed.
A Community Resource Guide from CFCC
CFCC believes that one simple way to prevent child welfare intervention is to make it easy for families to access the services they need, so we created a Community Resource Guide. This guide is a work-in-progress and will be expanded to include more types of services and service providers.