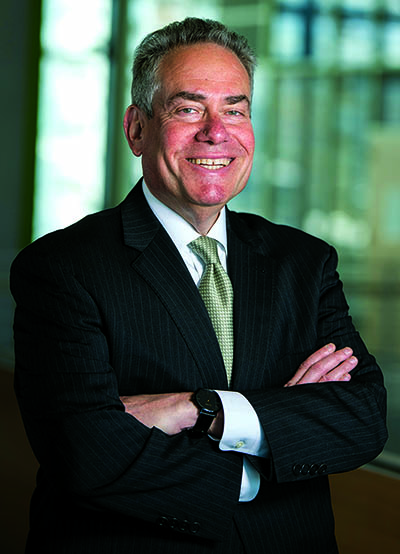 We are living through an extraordinary moment in American history. Six months into a global pandemic with no available vaccine or cure, on the eve of a highly consequential election, our nation is suddenly undertaking the most searching examination of racial inequality since the civil rights movement of the 1960s. In both bad ways and good ways, it's enough to make your head explode.
University of Baltimore law students are grappling with these issues, bringing their varied experiences and passionate perspectives to the table. That table is a virtual one for now, since our law school is operating remotely this semester in light of public health imperatives. The John and Frances Angelos Law Center, usually a beehive of activity, is silent as classes and student services have migrated to Zoom, TWEN and other internet platforms.
But even remotely, UB Law students are readying themselves to address the issues of the day. I have reminded them that they chose to become lawyers in order to take on just the kinds of challenges our society confronts. Lawyers are problem solvers, policymakers and often leaders. We have a unique responsibility to rise above the maelstrom and work to make things better.
In this issue of Baltimore Law, you'll read about some of the ways our law school makes a positive impact on the world around us. You will read about the 30-year history of our nationally renowned clinical law program and its mission to bring justice to those on the margins of society. You will learn about alumni who are working to define the legal impact of technology, in particular artificial intelligence, which offers many benefits but which may threaten privacy. 
And you will meet young alumni volunteering with the National Lawyers Guild, monitoring law enforcement activity at public protests and advising protestors of their rights.
In this issue, we also say farewell to three beloved faculty members who have retired: Garrett Epps, Elizabeth Samuels and Jane Murphy all contributed much to UB Law. We are grateful for their service, and we wish them much happiness as they embark on new chapters.
I hope this issue of Baltimore Law reminds you that UB is more than a law school; it is a vibrant, accomplished and passionate community. Never content to sit on the sidelines, our students, faculty and alumni are rolling up their sleeves to make a difference. Now more than ever, we welcome their labors.