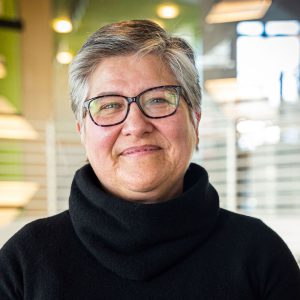 Prof. Margaret E. Johnson has received a Fulbright U.S. Scholar Program award in Law for the 2022-2023 academic year from the U.S. Department of State and the Fulbright Foreign Scholarship Board. 
Johnson will conduct research at The University of Technology Sydney in Australia for her Fulbright project, "Comparative Menstrual Justice in Australia and the United States." This project builds on Johnson's work on menstruation and gender equity and has two objectives. The first is to understand how Australian and U.S. law and policy address, or fail to address, the needs of persons who menstruate (menstruators). The second is to use the Australian and U.S. law and policy comparison to explore two theoretical framings: 
Whether, and, if so, how law can promote social change, including "menstrual justice" reforms that reduce and remedy menstruation-related harms or enhance menstruators' quality of life;

 

How the law's treatment of menstruation informs law's relationship with the reproductive system and the body.



"The University of Baltimore School of Law is very proud that our colleague Margaret Johnson has received a Fulbright award," says Baltimore Law Dean Ronald Weich.  
"As associate dean for experiential education and as co-director of our Center on Applied Feminism, Prof. Johnson has been a leader in advancing the mission of our law school. The Fulbright will enable her to bring an international perspective to her path-breaking scholarship on menstrual justice and gender equity." 
Johnson is one of more than 800 U.S. citizens who will conduct research and/or teach abroad for the 2022-2023 academic year through the Fulbright U.S. Scholar Program. Fulbright scholars engage in cutting-edge research and expand their professional networks, often continuing research collaborations started abroad and laying the groundwork for forging future partnerships between institutions. 
Upon returning to their home countries, institutions, labs, and classrooms, they share their stories and often become active supporters of international exchange, inviting foreign scholars to campus and encouraging colleagues and students to go abroad. As Fulbright Scholar alumni, their careers are enriched by joining a network of thousands of esteemed scholars, many of whom are leaders in their fields. Fulbright alumni include 61 Nobel Prize laureates, 88 Pulitzer Prize recipients, and 40 who have served as a head of state or government. 
Share this story with your network: