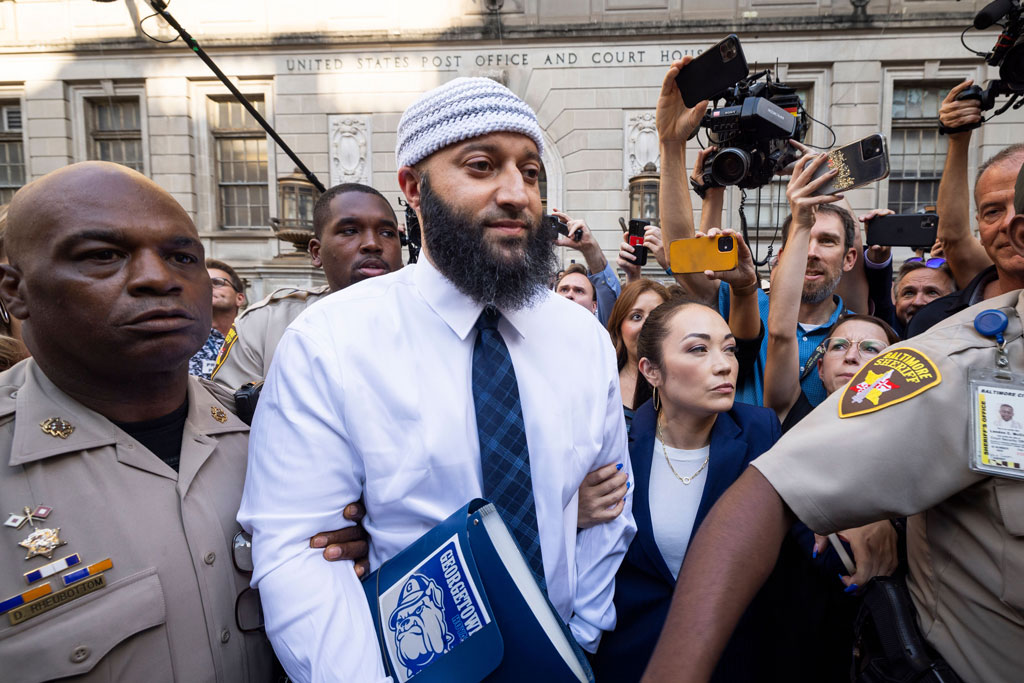 After serving 23 years in prison for a crime he did not commit, Adnan Syed's conviction was vacated in September by a Baltimore City Circuit Court judge. Several weeks later, prosecutors dismissed the charges against Syed when DNA testing previously ordered by the Court excluded Syed.  
Syed, who has consistently maintained his innocence, became famous when the podcast "Serial" documented his case, resulting in numerous subsequent books and documentaries. He was ultimately exonerated after years of investigation and advocacy by his attorney, Erica J. Suter, director of the law school's Innocence Project Clinic and a lawyer with the Maryland Office of the Public Defender.  
Syed was 17 when he was tried and convicted in 2000 of first-degree murder, robbery, kidnapping and false imprisonment in the slaying of Hae Min Lee, his former girlfriend and Woodlawn High School classmate. Questions about whether he had received a fair trial drew widespread attention when "Serial" debuted in 2014. The podcast became a pop-culture sensation with its detailed examination over a dozen episodes of the case against Syed, including questions about the effectiveness of his attorney, who was disbarred amid complaints of wrongdoing in 2001. 
An appeals court vacated Syed's conviction in 2018, ruling that he had received ineffective legal counsel, but Maryland's highest court reversed that decision in 2019. 
Suter began representing Syed last year and brought the case to the Baltimore State's Attorney's Office after Maryland adopted a law that allowed people convicted of crimes as juveniles to request sentence modifications after serving 20 years in prison. 
As the request was being considered, additional evidence emerged, prompting prosecutors to conduct a more in-depth investigation, the prosecutor's office said. As a result of that investigation, Becky Feldman, J.D. '02, chief of the state's attorney's Sentencing Review Unit, told Baltimore Circuit Court Judge Melissa M. Phinn "the state no longer has confidence in the integrity of the conviction."
Share this story with your network: