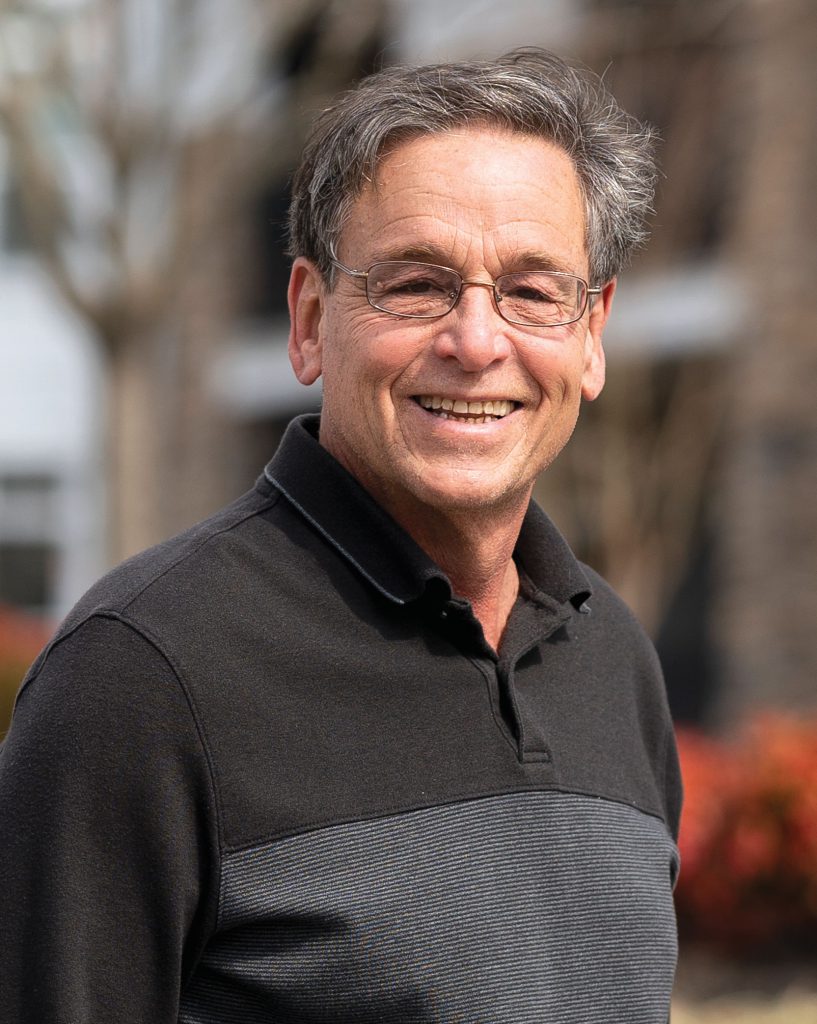 "Almost as good as Professor Grossman." Ten years into my teaching career, this was among the most gratifying comments ever recorded on my student evaluations. It meant I was approaching the summit — teaching like Steve Grossman.
From my first days at the law school, I learned from Steve. It was 1988: My colleague Jane Schukoske and I had just arrived at the law school with the charge to build a clinical program. Although now firmly entrenched in every law school, clinical education was, to put it mildly, not yet fully accepted or understood by law school faculties, including ours. In fact, some of our faculty were downright hostile to the idea that the school would devote substantial resources to a program in which students "learn by doing."  
Only Steve, as chair of the law school's first "Ad Hoc Committee on Clinical Education," could have navigated these choppy waters. With his characteristic wit, common sense, and intuitive understanding of how students learn, Steve gained widespread approval for our proposals and laid the foundation for Baltimore Law to become a leader in clinical education.
His skills at the helm have put Steve at the center of all major decisions at the law school during his 40-plus years on the faculty. As our colleague Mike Higginbotham put it, "With a powerful story, funny joke, or one-liner, Steve could reduce tension, bridge divisions and solve problems. He was the person on the faculty you made sure you heard from, before a decision was made that you absolutely had to get right. [T]he thing I will miss most when he retires is being able to ask, as I have done often over the last three decades, 'What does Steve think?'"
Lest you mistake him for a mere consensus builder, Steve is also a respected scholar. His text on trial advocacy is widely adopted and his numerous articles (on topics ranging from eyewitness identification to plea-bargaining to search and seizure law) are consistently cited. In June of this year, he published his latest book, Plea Bargaining Made Real. He is well known to members of the Maryland General Assembly for his expertise on all things criminal procedure, and dozens of members of the judiciary were among his lucky students at the Judicial Institute of Maryland.
And it is his astounding skill as a teacher that we all admire most about Steve. It struck me when, as a new teacher, I first observed his Criminal Law classes, and again, 30 years later, when I asked Steve to help me start a new clinic to assist clients who had been given lengthy sentences as children. I was drawn to this area by its opportunities for student learning and the lack of lawyers to represent these clients, but I knew very little about juvenile sentencing law. 
Steve might have discouraged me, saving him from yet another round of mentoring. Instead, he invited me and my students into his "Sentencing and Plea Bargaining" seminar. I was dazzled once again by his ability to draw students in with a combination of lecture, discussion and respectful Socratic dialogue. No props, no PowerPoints — just Professor Grossman gracefully leading students through complex topics. You could almost hear the crackle of connections being made as he led debates about the reach of the Eighth Amendment or the merits of plea bargaining. 
Afterward, Steve generously joined me in clinic seminars to assist students in fact investigation and case strategy. Informed by his years as both a prosecutor and defense attorney, Steve would challenge students to dig deeper: what led to a life sentence for a 14-year-old who pled guilty to homicide, or a 50-year sentence for felony murder for a 16-year-old who was merely present at a crime scene? His questions and feedback not only showed students what it means to be fully prepared, but also led to important insights about the racism built into this country's criminal justice system. Later I would learn that these discussions continued in his office, as he devoted hours to this unofficial teaching role. 
It is hard to imagine the law school without Steve Grossman. But his years of mentorship and guidance will help the school's new faculty leaders confront the challenges ahead. May they strive always to be "almost as good as Professor Grossman." 
Share this story with your network: