*Class notes featured were received from June 1, 2017 through May 31, 2018.

1960s
Ronald J. Belinko, B.A. '66, was inducted into the National Interscholastic Athletic Administrators Association Hall of Fame at the 48th annual National Athletic Directors Conference in Phoenix, Arizona, in December 2017.
Gerard F. Devlin, J.D. '69, a retired district court judge, was present at the Maryland Court of Appeals to witness the swearing in of his granddaughter, Kathleen Seifert, J.D. '17, as a member of the Maryland State Bar Association in December 2017.
1970s
John S. Nosek, B.S. '73, M.P.A. '84, CERT '88, retired in December 2017 after 24 years as executive director at Greensboro (North Carolina) Orthopaedics, PA.
Stuart J. Robinson, J.D. '74, was presented with the Worldwide Albert Nelson Marquis Lifetime Achievement Award by Marquis Who's Who in September 2017.
Nathaniel Fick, J.D. '75, is training at Pepperdine Law-Stratus Dispute Resolution Center as he shifts into full-time mediation and alternative dispute resolution after 42 years of civil litigation. He was recertified by the National Board of Trial Advocacy in 2017.
Colonel John E. Gavrilis, B.S. '75, was presented with the Crime Suppression Award in June for lowering crime on the Maryland Transit Administration system by 53 percent since 2013.
Alan Jacobs, J.D. '75, is serving as an adjunct law professor in the LL.M. and J.D. programs at American University's Washington College of Law, after over 30 years of practice as a corporate partner.
Melanie C. Pereira, B.S. '77, J.D. '87, joined The Lisa Mathena Group of Patterson-Schwartz Real Estate as a sales associate in May.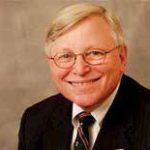 Bryon L. Warnken, J.D. '77, the School of Law professor known to many as "Mr. UB," retired in May after 45 years at the law school. He started as an evening student in 1973 and went on to help launch the careers of hundreds of attorneys. To honor his immeasurable contributions to UB and to celebrate his retirement, the moot court room in the Angelos Law Center is now known as the Byron L. Warnken Moot Court Room.
Richard N. Burger, M.S. '78, was appointed to Clipper Realty, Inc.'s board of directors as an independent director in February.
Thomas E. Mazerski, M.S. '79, was named director of Carroll Community College's Miller in May. Miller is Carroll County's (Maryland) go-to resource for entrepreneurs and small business owners who want to launch or build their business.

1980s
Zippy Larson, B.A. '82, a Baltimore native and tour guide, offered her skills to take 50 Baltimore City Police cadets on a bus tour of Baltimore to get an insider's look at the city they'll protect in December 2017.
Bruce E. Talbot, M.S. '82, sold AGI, Inc. which he co-founded in 1990, to Sandy Spring Bankcorp in August 2017.
Kevin D. Thomas, J.D. '84, was appointed senior vice president, Florida State manager and underwriting counsel, for Agents National Title Insurance Company in February.
Kevin B. Cashen, MBA '88, was named president and chief executive officer of Queenstown Bank of Maryland in May 2017.
Isabel M. Cumming, MBA '89, J.D. '93, was selected as Baltimore City's Inspector General in December 2017.
Margaret "Peggy" King, J.D. '89, was named to the Baltimore County Human Relations Commission
for a two-year term beginning December 2017.

Jeff Stratton, B.S. '83 (left), reunited with his former "UB Lacrosse Super Bees" Dan Magee, B.S. '80, and Jack Boutilier, B.S. '79, on the slopes of Colorado in March. Quoted from his email: "Always great to reminisce about 'We Make Downtown a College Town' UB. Wish I could find that sticker… Life gets in the way so I believe it's been five years since the three of us have skied together."
1990s
Scott Baker, B.S. '90, J.D. '95, was named the Annapolis Police Chief in June 2017.
David M. Waltzer, M.S. '90, was named chief financial officer for Interim Healthcare Inc. and its parent company, Caring Brands International, in April.
Kimberly S. Barranco, J.D. '91, was awarded the Judith P. Ritchey Award by the Baltimore County Bar Association (BCBA) in May 2017. This award is presented annually on Law Day for members making significant, unrecognized contributions that enhance the BCBA.
Constance M. Hare, B.A. '91, J.D. '94, was presented with the 2017 Maryland Pro Bono Service Distinguished Pro Bono Volunteer Award by the Pro Bono Resource Center of Maryland at the Maryland State Bar Association Annual Convention in June 2017.
David Lease, J.D. '91, was appointed to the Circuit Court for Montgomery County (Maryland), in December 2017.
Ira S. Rainess, J.D. '92, was appointed president of Alliance MMA, Inc., in February.
Jonathan L. Gold, J.D. '93, joined Michael Best & Friedrich LLP's Washington, D.C. office as a partner in the litigation practice group.
Jennifer J. Hammond, B.A '93, MBA '98, J.D. '98, presented on estate and trust planning at Forest Country Club in Fort Myers, in March. She was appointed co-chair of the Lee County (Florida) Bar Association's Real Property, Probate and Trust Law Practice Section in May.
Karen R. Ketterman, J.D. '93, was appointed to the District Court for Talbot County (Maryland) in April.
Robert W. Weinhold, Jr., B.S. '93, was named one of Maryland's 2017 Most Admired CEOs by The Daily Record in November 2017.
The Honorable Brett R. Wilson, J.D. '93, was appointed to the Washington County (Maryland) Circuit Court bench in October 2017.
Nancy J. Egan, J.D. '94, joined the Property Casualty Insurers Association of America as state government relations counsel for Delaware, Maryland, North Carolina and South Carolina in August 2017.
Eric N. Schloss, J.D. '94, was named a partner at Saltzberg & Schloss in March, where he practices personal injury law in Maryland, Virginia and Washington, D.C., representing only plaintiffs and claimants.
David J. Shuster, J.D. '94, was elected to the Downtown Partnership of Baltimore's board of directors in September 2017. He was recognized by Maryland Super Lawyers 2018 for his work in business litigation, construction litigation: business, and personal injury-general: plaintiff.
Brian P. Strong, J.D. '94, joined the Mount St. Mary's University pre-law advisory board in May.
Richard B. Benenson, MBA '95, was named a member of Brownstein Hyatt Farber Schreck's executive committee in September 2017.
Christopher T. Burton, B.S. '95, was named to the Maryland St. Joseph Medical Center's board of directors in November 2017.
Dianna N. Fornaro, M.A. '95, a senior-level communications specialist with Chesapeake Employers Insurance Company in Towson, Maryland, successfully completed the examination for accreditation in public relations in August 2017.
Katy Giebenhain, M.A. '95, had her poetry collection, Sharps Cabaret, published by Mercer University Press in May 2017.
Tobin E. Porterfield, MBA '95, released his first book, The 55 Soft Skills that Guide Employee and Organizational Success, in January.
John C. McMeekin, II, J.D. '96, was elected vice chair of the American Bar Association (ABA) Tort Trial & Insurance Practice Section (TIPS) at the ABA TIPS midyear meeting, and began his term in August.
Rise L. Flenner, J.D. '97, joined PBMares as the director of succession planning in April.
Cheryl A. Jones, B.A. '97, M.P.A. '99, was elected as a member of Pessin Katz Law in January. She is part of the firm's wealth preservation group.
D. Delroy Morgan, B.S. '97, M.P.A. '99, was appointed the chief executive officer of Annotto Bay Hospital, a 110-bed facility in St. Mary, Jamaica, in January.
Constance A. St. Germain, J.D. '97, was announced as Capella University's chief academic officer and vice president of academic affairs in October.
April F. Pardoe, M.A. '98, was named to the 2018 advisory board for the Women's Giving Circle of Howard County (Maryland) and celebrated the 10th anniversary of her interior design studio, April Force Pardoe Interiors, in January.
David P. Ash, J.D. '99, was sworn in as Deputy State's Attorney for the Anne Arundel County (Maryland) Office of the State's Attorney in February.
Melissa M. Boyd, J.D. '99, was re-appointed to the Montgomery (Pennsylvania) Child Advocacy Project board of directors for a three-year term in February.
Heather Grimsley, MBA '99, was one of 26 finalists honored through the Samuel J. Heyman Service to America Medals program in May 2017. As the Director of the Division of Shared Savings Program at the Centers for Medicare & Medicaid Services, she is part of a team being recognized for improving patient care and saving $1.3 billion through a new health care delivery system that compensates doctors and hospitals for the quality of medical outcomes, as opposed to for the quantity of patient services.
2000s
Patricia M. Muhammad, J.D. '00, published a research paper entitled "The Trans-Atlantic Slave Trade's Vestiges: Exploring Proposed Forms of Restitution 2016" in the International Social Science Review. She also became a member of the United States Supreme Court Bar in November 2017.
Amy E. Askew, J.D. '01, a principal at the law firm of Kramon & Graham, was named Litigator of the Year by the Maryland State Bar Association Litigation Section Council in June 2017, and she was recognized by Maryland Super Lawyers 2018 for her work in civil litigation and professional liability.
Anthony Guckert, B.S. '01, was promoted to executive vice president of The Traffic Group, a White Marsh (Maryland)-based traffic engineering firm, in February.
Jennifer L. Matthews, J.D. '01, was appointed assistant state's attorney for Harford County (Maryland) in September 2017.
Joan L. Parrow, B.A. '01, joined The Children's Guild, based in Baltimore, as executive director of human resources in May.
Aryan Kushan, J.D. '02, was hired as the associate registrar for exams and grades at Georgetown University Law Center in July 2017.
Jaime W. Luse, J.D. '02, partner at Tydings & Rosenberg LLP, obtained a defense verdict on behalf of a minority-owned enterprise following a three-day jury trial in the Circuit Court for Prince George's County, Maryland, in July 2017.
Kendra V. Johnson, J.D. '03, became Superintendant of Montclair (New Jersey) Public Schools in May 2018. Johnson is the first African-American superintendent in the system's 144-year history.
Neil E. Snyder, J.D. '03, was honored as the Naples (Florida) Daily News Marco Island Citizen of the Year in December 2017.
Christina L. Watts, MBA '03, began serving as the director of quality and performance improvement for Trinity Health PACE in Livonia, Michigan, in November 2017.
Mark A. Aitken, II, B.A. '04, joined the Washington, D.C.-based law firm Akin Gump as a senior policy advisor in its communications practice in February.
Katrina J. Dennis, J.D. '04, was appointed to the University System of Maryland Board of Regents in August 2017.
Jason P. Kohler, MBA '04, joined LCB Senior Living, LLC, in Norwood, Massachusetts, as chief operating officer in December 2017.
Bianca M. Lansdown, J.D. '04, was elected counsel at the global law firm Baker McKenzie in February.
Dean E. Merritt, J.D. '04, joined The Growth Coach of Greater Baltimore as business development and operations strategist in November 2017, working with business owners, law firms and sales teams to help grow their businesses. He also started volunteering as a mentor with the UB Center for Entrepreneurship and Innovation in January.
William F. Burnham, J.D. '05, was appointed an administrative law judge with the Office of Administrative Hearings for the State of Maryland in January.
Jeffrey J. Griffin, B.A. '05, was named executive director of the Franciscan Center of Baltimore effective August 2017.
Brett S. Lininger, J.D. '05, was appointed chair of the American Bar Association Business Law Section's Government Affairs Practice Committee in June.
Shawdy Banihashemi, J.D. '06, was elected partner at Jennings Haug Cunningham, LLP in January, where she focuses her practice in insurance defense and coverage and criminal defense.
Georgia Noone-Sherrod, M.A. '06, was appointed executive director of the Anne Arundel (Maryland) Conflict Resolution Center in January.
Angelina Ricci Eisenhauer, M.A. '07, joined Audubon South Carolina as director of policy and communications in January.
Joseph Saunders Johnston, J.D. '07, rejoined the firm of Morgan Carlo Downs, PA, as an associate in
August 2017.
LaNette N. Parson, M.S. '07, joined Palmer College of Chiropractic in Bettendorf, Iowa, as an event planner in April.
Ted Dunlap, J.D. '08, was elected to the Board of the Aviation Insurance Association as Director-Elect of the Attorney Division in May.
Glen Frost, J.D. '08, LL.M. '09, CERT '09, was included in Marquis Who's Who in December 2017.
Ryan A. Mitchell, J.D. '08, principal at Kramon & Graham, was recognized as a Rising Star by Maryland Super Lawyers 2018 for his work in business litigation.
Osasu Z. Dorsey, J.D. '09, accepted a counsel position with the United States Senate Select Committee on Ethics in April 2017.
Christopher K. Doyle, M.F.A. '09, released Harlequin Road, an album of original songs, in August 2017. He also published his first novel, Purchase, in October 2017.
Adam Marton, M.A. '09, joined the University of Maryland Philip Merrill College of Journalism faculty as a lecturer in digital design in February.
2010s
Warren E. Haynes, D.P.A. '10, was named one of 14 fellows with the Thomas Lakin Institute for Mentored Leadership in October 2017.
Judson R. Arnold, J.D. '11, married Anne Hughes Fallon in Baltimore in December 2017.
Rev. Mr. Kevin A. Fields, M.P.A. '11, was ordained as a priest for the Archdiocese of Washington during a Mass at the Basilica of the National Shrine of the Immaculate Conception in June.
Divya Potdar, J.D. '11, left Wise Law to start her own practice, the Baltimore-based Diva Law LLC, in January.
Edgar M. Freeman, M.P.A. '12, was hired by the Maryland Department of Natural Resources as a diversity and inclusion coordinator in March.
Christopher G. Marasco, B.S. '12, was named to a six-year term on the Howard Community College Board of Trustees in July 2017.
Brian C. Thompson, J.D. '12, was appointed assistant general counsel of Merkle Inc. in June 2017.
Christopher Tom, B.S. '12, was promoted to associate in the Baltimore office of Cho Benn Holback, a Quinn Evans Company, in August 2017.
Brandon S. Butler. J.D. '13, was named Alleghany County (Maryland) Administrator in March.
Nathaniel L. Fissel, M.S. '13, was reappointed to the tax committee of Allinial Global in May 2017, and was admitted as a member of Smith Elliott Kearns & Company, LLC, in January.
Jaime D. Sigaran, B.A. '14, became the Blue Frontier Campaign's national outreach manager in November 2017. Blue Frontier is a national leader in providing resources and opportunities to bring citizens who care about the health of our coasts and ocean into the decision making process.
Mary K. Tilghman, M.A. '14, had her first novel, Divided Loyalties, published in July 2017.
Justin M. Barclay, M.P.A. '15, joined the Maryland Department of Transportation Maryland Transit Authority as program manager for transit asset management in June 2017.
Richard L. Adams III, J.D. '16, became an associate attorney at Rosenberg Martin Greenberg, LLP, focusing in the areas of estates and trusts, in December 2017.
Maame A. Amponsah, J.D. '16, joined Whiteford, Taylor & Preston, LLP, in Columbia, Maryland, as associate counsel in July 2017.
Brianne N. Lansinger, J.D. '16, joined the Maryland office of Cole Schotz P.C. as an associate in
the bankruptcy department in September 2017.
Philip S. Shriver, J.D '16, joined BWW Law Group, LLC, in May.
Submitting a Class Note is easy. Just visit ubalt.edu/classnotes.